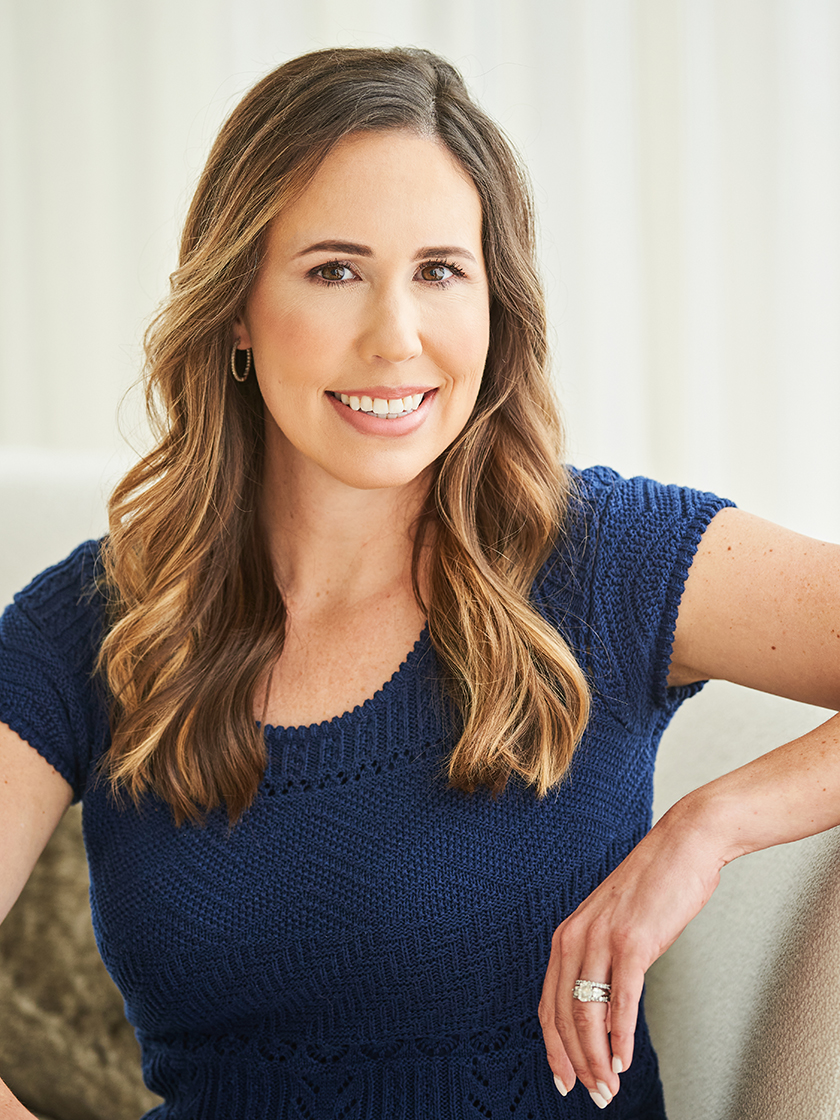 Global Real Estate Advisor
|
Sales Associate
A third generation Texas native, Leigh Duncan Burns prides herself on her genuine personality, grounded, Dallas hometown roots and exclusive market knowledge and experience. Leigh attended Highland Park High School and graduated from the University of Texas at Austin with a Bachelor's Degree in Liberal Arts and Business. Leigh's decade of corporate experience managing the professional resources program in Dallas for an international law firm provided her with a very solid foundation of [...]
A third generation Texas native, Leigh Duncan Burns prides herself on her genuine personality, grounded, Dallas hometown roots and exclusive market knowledge and experience. Leigh attended Highland Park High School and graduated from the University of Texas at Austin with a Bachelor's Degree in Liberal Arts and Business. Leigh's decade of corporate experience managing the professional resources program in Dallas for an international law firm provided her with a very solid foundation of both business and people skills. Now she applies her business perspective, broad skill set, and strong work ethic to her passion for residential real estate in the beloved communities where she grew up.

Leigh understands the importance of providing a full-service experience to all her clients and is obsessed with taking care of all details. She always takes pride representing the client first and to the highest standard. Through hard work, careful attention and persistence, Leigh is reliable and committed to every transaction.

Leigh is involved in organizations including the University Park Preschool Association, the Family Place and the Junior Group of Dallas Garden Club. She and her family are also members of the Highland Park Presbyterian Church. Married to a Dallas native with three children and two dogs, Leigh loves spending time with family and friends, traveling and trying new eateries.
Office Location
3131 Turtle Creek Blvd, 4th & 5th Floor
Dallas, TX 75219
Contact Info
Specifications
Languages:
Specialties:
Service Area:
Leigh's Testimonials
Having bought and sold 4 homes, leased a home for 3 years and thus, worked with 7 agents in these capacities, I've had extensive personal experience working with residential real estate agents. As the owner of an international negotiation consulting firm, I have also had the privilege of training and consulting agents at some of the largest residential and commercial real estate firms in the country. Because of these combined experiences, I am extremely knowledgeable about the roles that agents [...]
Dr. Robin Pinkley
Leigh went above and beyond in helping us with our home search. She took our top priorities for our home and immediately translated it into a wide range of options that exceeded my expectations. I recommend her to everyone I know in the home buying process. She makes it a stress free process.
Alex Wheeler
Coco and I really want to thank you for your help. We could not have closed on the Amherst house without you. You are always responsive to our request and questions, and you are patient, friendly, and extremely helpful in every step of our house hunting process. You are the best real estate agent we ever worked with! We highly recommend you to our friends!
Zhen Z.
Great job!!!
Scott & Adrienne McCurry
Leigh went above and beyond to get us from Atlanta to Dallas. She was helpful at every turn of the process.
Anthony & Christi Minhinnett
It was such a pleasure meeting and working with Leigh! My husband and I were looking for a condo in Dallas while living out of town. Leigh found us the perfect property and went above and beyond to make it seamless for us to purchase the condo, and to even close remotely. Leigh's knowledge was invaluable and we felt very fortunate to have her guiding us. We would highly recommend Leigh!
Maureen Londoff
Leigh is extremely knowledgeable and advocates for her clients better than anyone else I know. She is a consummate professional and is the best of the best. We love Leigh!
Devan Dalcol
Leigh is the best realtor we've ever worked with. She made our experience not only seamless but enjoyable! Leigh has an exceptional understanding of the business and is an adept negotiator. On top of all that, she is definitely a people person and you can tell she absolutely loves what she does. She quickly develops a comprehensive understanding of what kind of home her clients are looking for. Leigh did a fantastic job.
Devan & Charlie
Leigh is the very best! She can deal with complex transactions and is a negotiating pro!!  We absolutely adore her and loved working with her.
Devan D.
Contact
Hi there! How can we help you?
Contact us using the form below or give us a call.
Hi there! How can we help you?
Contact us using the form below or give us a call.