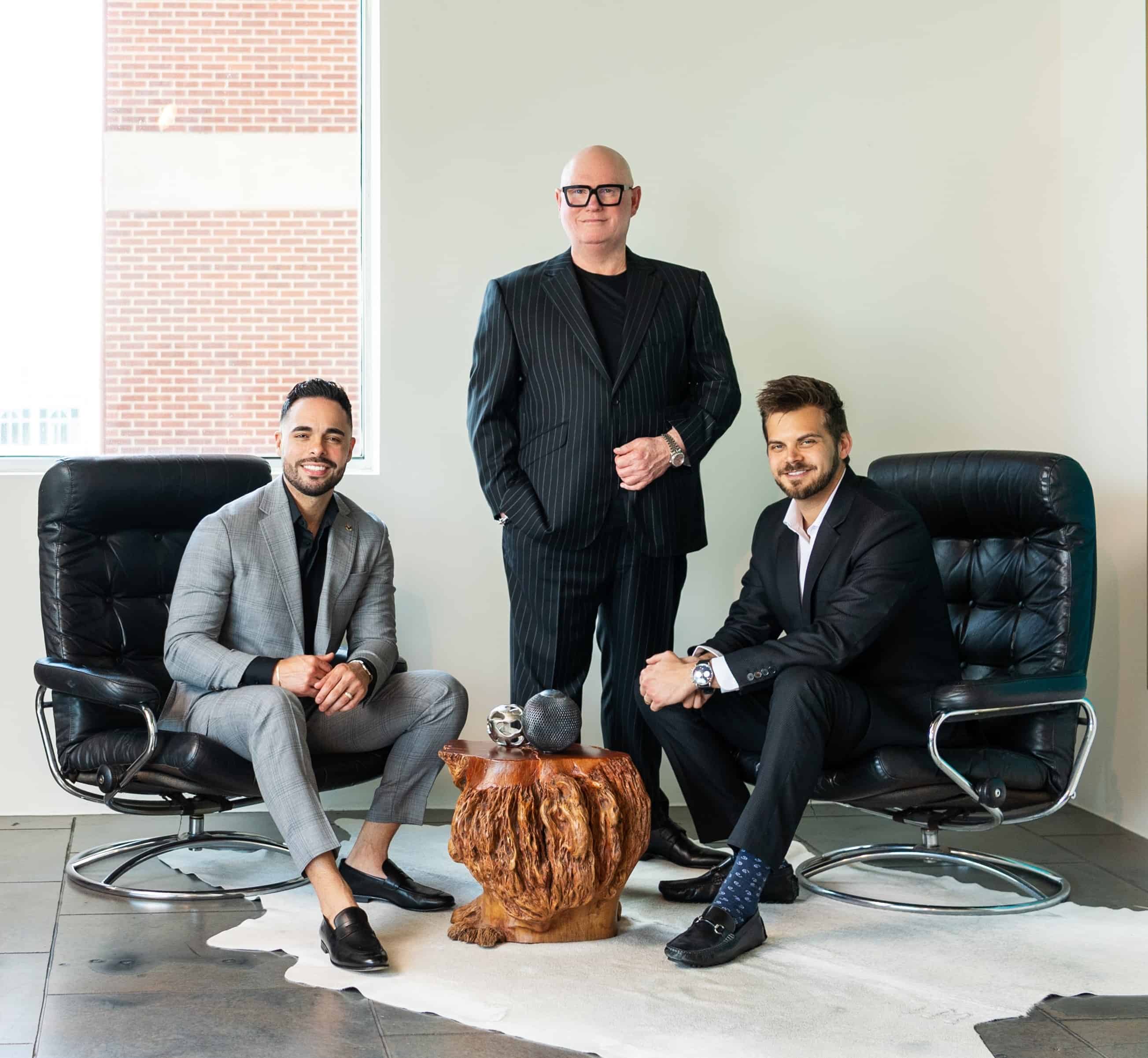 Global Real Estate Advisors
The Vancleve Garcia Group, comprised of Grant Vancleve, Jason Garcia, and Blake Lamb, is a formidable force with 40 combined years of experience in the vibrant Dallas-Fort Worth real estate landscape. Each member of this exceptional team brings a unique set of skills and experiences, cementing their reputation as top performers who consistently surpass client expectations. Together, they embody the epitome of personalized service, integrity, and innovation, making them the go-to choice [...]
The Vancleve Garcia Group, comprised of Grant Vancleve, Jason Garcia, and Blake Lamb, is a formidable force with 40 combined years of experience in the vibrant Dallas-Fort Worth real estate landscape. Each member of this exceptional team brings a unique set of skills and experiences, cementing their reputation as top performers who consistently surpass client expectations. Together, they embody the epitome of personalized service, integrity, and innovation, making them the go-to choice for clients seeking a seamless and rewarding real estate journey in the DFW area.
The Vancleve Garcia Group are valuable members of Our Trusted Network (OTN) of Sotheby's International Realty agents, and their inclusion brings significant benefits to any real estate team. They are dedicated to serving as trusted advisors to their clients and referrals from within the network. By partnering with this group, clients gain access to the combined expertise of numerous members worldwide, representing exceptional properties and delivering top-notch client service. The strength of OTN is not only its roster of industry-leading agents across global markets but also the depth of their local relationships, which is a significant advantage for any real estate team.
In the world of real estate, the significance of a stellar team cannot be overstated, and the Vancleve Garcia Group exemplifies this truth. Grant Vancleve's unmatched expertise in high-rise real estate and architectural styles, Jason Garcia's commitment to trust, integrity, and compassion, and Blake Lamb's knack for forging lasting connections and leveraging cutting-edge marketing techniques, all converge to create a powerhouse of real estate talent. The Vancleve Garcia Group offers not only exemplary guidance in navigating the diverse DFW market but also the assurance of a partnership that extends beyond the transaction. Choosing to work with this exceptional team means embarking on a real estate journey marked by excellence, personalized service, and outstanding results.
Awards, Honors and Achievements
• D Best Realtor, Team of 3-5 2023
• Top 1.5% of RealTrends America's Best, 2022, 2023
• Top Producers, 2021, 2022
Office Location
3131 Turtle Creek Blvd, 4th & 5th Floor
Dallas, TX 75219
Contact Info
Specifications
Languages:
Specialties:
Service Area:
Contact
Hi there! How can we help you?
Contact us using the form below or give us a call.
Hi there! How can we help you?
Contact us using the form below or give us a call.