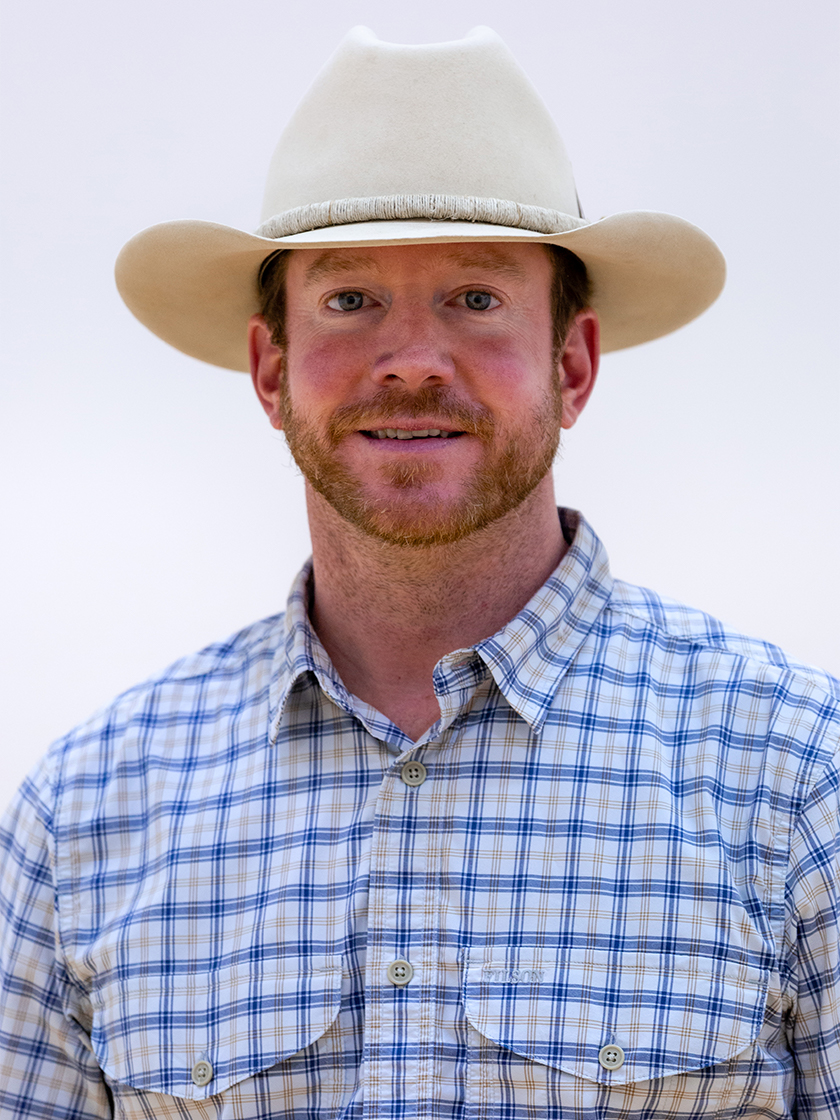 Global Real Estate Advisor
|
Sales Associate
Tyler Thomas was born in Austin, Texas. He lived there until graduating from the McCombs School of Business at the University of Texas in 2001. After school, he moved to Dallas to help launch SmartShield Sunscreens. Over the next fourteen years, SmartShield grew into an industry leader within the safety and industrial market with clients such as the U.S. Military and in niche retail markets focusing on active outdoor lifestyles, primarily fishing and hunting. Tyler operated as an owner [...]
Tyler Thomas was born in Austin, Texas. He lived there until graduating from the McCombs School of Business at the University of Texas in 2001. After school, he moved to Dallas to help launch SmartShield Sunscreens. Over the next fourteen years, SmartShield grew into an industry leader within the safety and industrial market with clients such as the U.S. Military and in niche retail markets focusing on active outdoor lifestyles, primarily fishing and hunting. Tyler operated as an owner and COO for SmartShield. He has consulted for numerous outdoor related and nonrelated companies along the way.

In 2015, Tyler decided to pursue his passion in land sales. He brings his deep business background, outdoor experience and an extensive network with him to Briggs Freeman Sotheby's International Realty.

Tyler believes wholeheartedly in loyalty, honesty and integrity both in business and friendship. His overall business acumen and transactional and contract negotiation experience provide a leg up for his clients when operating on their behalf.

Tyler was born with a love for the outdoors and was fortunate to be exposed to this lifestyle at an early age. He spends most of his free time on various ranches and enjoying nature. He has fished and hunted throughout Texas, the U.S. and beyond. In his time spent doing so he has developed a deep passion for conservation and the preservation of our natural resources. Tyler is actively involved with the Coastal Conservation Association, The Nature Conservancy and many other conservation-based organizations. Tyler is a lifelong Texan and maintains a professional and personal network that extends throughout. He is an active member in the Dallas community. Since arriving in Dallas in 2001, he has been involved with the FBI Citizens Academy, Ronald McDonald House, United Way, Young Texans Against Cancer, BVB Alzheimer's Research, The Rise School and several other charitable organizations.

Tyler and his wife, Whitney, attend Highland Park United Methodist Church.
Office Location
3131 Turtle Creek Blvd, 4th & 5th Floor
Dallas, TX 75219
Specifications
Languages:
Specialties:
Service Area:
Tyler's Testimonials
I was in charge of marketing a 26,000 acre ranch in SE Wyoming that was owned by my employer. Tyler was my primary contact for all things related to the listing and sale of the property. I consider Tyler an excellent communicator and his knowledge of the process outstanding. In addition, he was always available to respond to my questions. I highly recommend Tyler to anyone seeking assistance in selling ranch properties.
M Wyant, CLMG Corp
Excellent advice, service and trust
Ravishanker & Jayasree Patel
Recently we sold our family's east Texas property. A residential real estate agent that I have used for over 20 years highly recommended Tyler Thomas. After much research, Tyler suggested a price that we both agreed on. Tyler suggested an amazing photographer that brought to life this great property and highlighted what was so special about this property. You never know how long a ranch property will take to sell, but the way Tyler listed our property through various avenues, we had an almost [...]
Ryanb H.
Dear Tyler, We wanted to thank you for the great job you did for us. Selling our ranch in the center of Texas was not a slam dunk. We knew it would take some very special treatment. You provided beautiful views of our property with both the still pictures and the video. Your advice on both price and negotiating was very helpful. We were impressed that we received an offer so quickly.
Louise
Tyler did a great job! Throughout each step of the process, and despite a few challenges along the way, he delivered in a timely, professional, and value-added manner. The sale took less time than I thought would be required and he secured multiple offers for full asking price. There's not much more I could have wished for from someone who represented us to list, promote, and close this eight-figure real estate transaction. Tyler was simply excellent and has my unquestionable referral.
Roy Moore, seller of Moore Ranch
Tyler was extraordinary in responsiveness to each of our inquiries. He encouraged us to trust their judgment as to pricing and timing. We did and he was accurate on both accounts. Without his help, I can honestly say that I'm not sure we would have closed the sale of the ranch within the timeframe needed to do so.
Jerry Harris, Attorney for the Branscome Family
Trustworthy and very knowledgeable.
Stuart M.
Excellent
Ravishanker Patel
Tyler was educated and an absolute bulldog. We told him to stand down on several occasions as we didn't want him to over work himself in a market where land was flying the day it hit the market. We told him to stand down on showing us properties. Thankfully and to our luck, he didn't. He stayed committed to finding us a winning property and then pushing when seller agents were slow to provide all the necessary documentation. We were able to rest at night knowing he was going to get the deal [...]
Travis S.
I could not recommend Tyler Thomas more. He walked our family through listing, negotiating and selling our ranch with the utmost care. He was recommended to us by a friend who said he didn't know anyone who hustled more than Tyler, and that assessment proved correct. He is friendly, knowledgeable, professional and hardworking… a perfect combination for navigating the purchase and sale of ranches.
Anna Terry
Contact
Hi there! How can we help you?
Contact us using the form below or give us a call.
Hi there! How can we help you?
Contact us using the form below or give us a call.