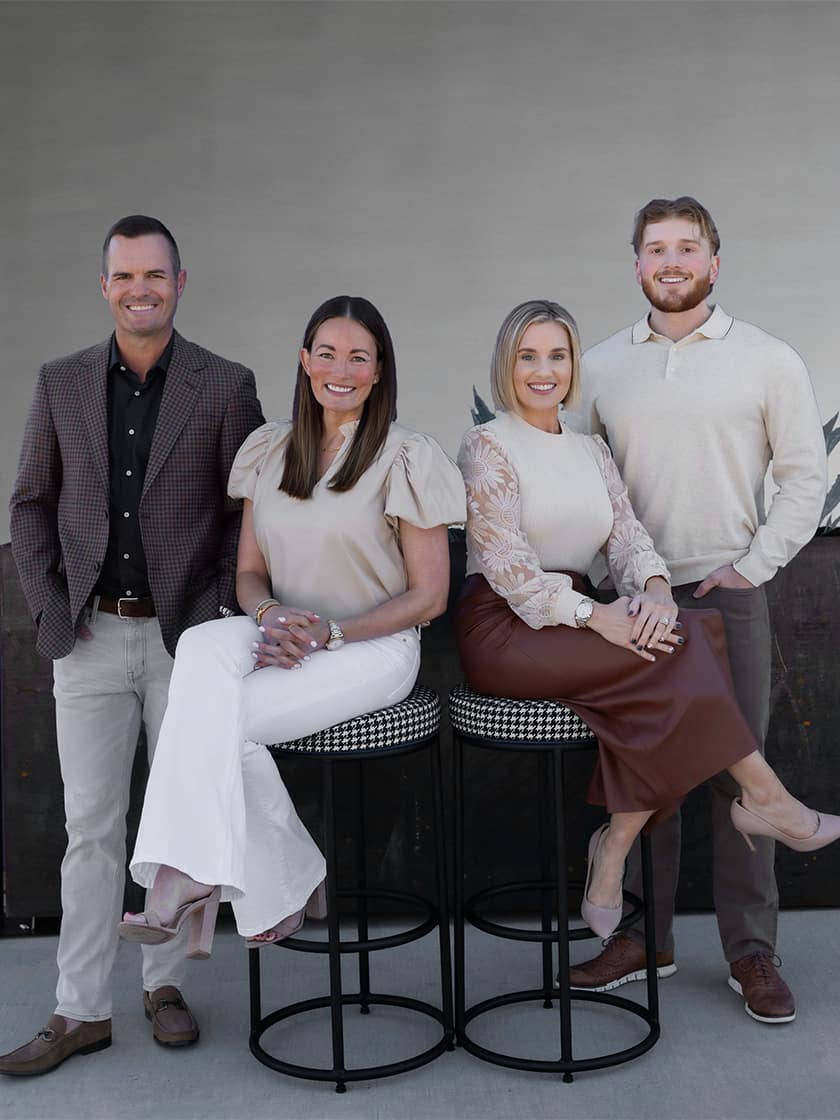 Global Real Estate Advisors
"The Raleigh Green Real Estate Group is one of the foremost luxury real estate advisory teams in the Dallas-Fort Worth area, with five-star reviews from all clients. The team is dedicated to realizing optimal results for its clients, regardless of price point, by pursuing total excellence at every stage of the buying and selling journey. Innovation and hard work are not just buzzwords for this team: They are true characteristics of the group's work ethic and commitment to authentic [...]
"The Raleigh Green Real Estate Group is one of the foremost luxury real estate advisory teams in the Dallas-Fort Worth area, with five-star reviews from all clients. The team is dedicated to realizing optimal results for its clients, regardless of price point, by pursuing total excellence at every stage of the buying and selling journey. Innovation and hard work are not just buzzwords for this team: They are true characteristics of the group's work ethic and commitment to authentic relationships that inspire such fierce client loyalty.
Raleigh Green, the team lead, is a proven leader, a top producer and a force to be reckoned with when negotiating on behalf of his clients. Born and raised in Fort Worth, Raleigh is active in the community. Fun fact: Raleigh's area knowledge and associations have earned him the nickname "the Mayor of Fort Worth."
Another important mission of The Raleigh Green Real Estate Group is to grow a diverse, world-class real estate team — a team driven to provide the highest level of customer service and empowered to accomplish the real estate goals of its clients.
Backed by the local legacy of Briggs Freeman Sotheby's International Realty and the worldwide possibilities of the Sotheby's International Realty network, The Raleigh Green Real Estate Group would be honored to work with you on all of your real estate needs — buying or selling — in North Texas and anywhere you can imagine."
Office Location
4828 Camp Bowie Blvd
Fort Worth, TX 76107
Contact Info
Specifications
Languages:
Specialties:
Service Area:
The Raleigh Green's Testimonials
Stefany and her team have done an excellent job selling our house for above the expected price. We are happy that the sale was fast and smooth. In May/June 2021, Stefany and her team helped us buy our second house. In a very tough housing market, they are willing to go the extra mile to help their clients and as a result, we won our dream house. Kudos to Stefany and her incredible team for their achievements! 
Nghiem Nguyen
Stefany is awesome!!! She helped find my first home. Stefany is very friendly, knowledgeable, and professional. When looking for a home, work with Stefany Nau. You will get exactly what you want. 
Elaine Williams
Raleigh did a wonderful job finding a home for my wife and me. We are new to Fort Worth so we didn't know much about the neighborhoods, but Raleigh was a great resource for information. He showed us many different options that checked off all our boxes! He also showed us the potential each home could have and the value we would be getting with each option. We would recommend him to anyone looking for a new place to call home.
Will Taylor
Raleigh managed all aspects of renting my home; making it a smooth, seamless process. His vast connections in the community brought a great tenant and easy working relationship. Highly recommend him!!!
Elaine Brown
Raleigh Green is a professional in every sense of the word. He communicated continuously through the entire process, making not fully understood items very clear. Should the need arise, I would happily use him again and I whole heartily recommend him to others.
Doug Parker
I am relocating from Saint Louis to Fort Worth and I needed to find a realtor that could facilitate the process of finding a home long distance. Raleigh and his team were great! They set up a website for me to save listings. He helped me line up showings for the week I was going to be in town. Plus, he connected me to a mortgage broker that helped prequalify me so I would be ready to make an offer if I found a house. Raleigh listened to what was important to me, he was patient, responsive, and [...]
Lina G.
Stefany was really helpful in this process and made it happen for me. Her communication skills were outstanding as well as her personality. You won't regret working with her. She did her best to get what I wanted.
Maria
Great Experience throughout the entire process Was able to find the perfect home for my family. Was patient but very responsive when I asked to see multiple home with almost no notice. He was able to get us in to the homes. From offer to close everything was handled professionally and quickly.
Greg Hodder
Coming from another state, Raleigh was great about showing us the surrounding areas. He is local and knows about the market, but he gave us a great lay of the land including grocery stores, tennis facilities, gyms, and restaurants. He even sponsored us for membership at our new country club. Raleigh is energetic and casual all at once and never did we feel any pressure from him. He found a listing off-market and did a FaceTime showing of the home we eventually put an offer on.
Lisa R.
  Raleigh is a detail oriented, laser focused advocate for his clients. He leaves no detail to chance and is willing to help in any manner to make the sales and buying process seamless and stress free for all parties. When we were faced with a difficult personal situation, Raleigh demonstrated compassion and understanding. It is impossible that there is a better real estate professional in the metroplex than Raleigh Green.
Rory Connor
Contact
Hi there! How can we help you?
Contact us using the form below or give us a call.
Hi there! How can we help you?
Contact us using the form below or give us a call.