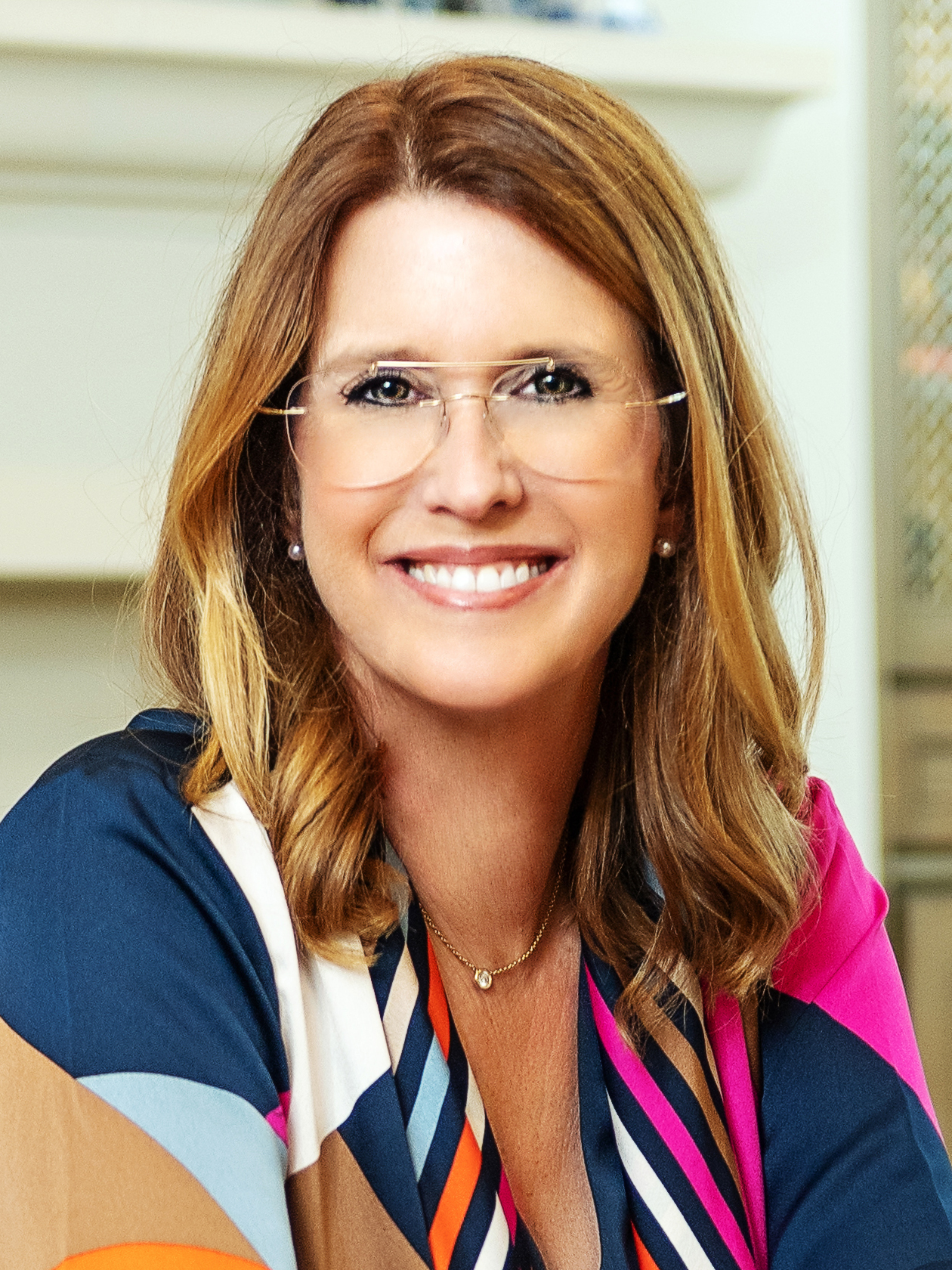 Global Real Estate Advisor
|
Sales Associate
Tessa Mosteller has been a top producer in luxury real estate since 2001. She has been honored with countless prestigious awards and accolades, voted on by both her clients and her peers. Recognized across Dallas, Fort Worth and the country as a premier real estate agent and home matchmaker, Tessa has a unique drive that comes from connecting clients to their perfect home. Known for her low-key style and high-level service, Tessa is also the go-to resource for her clients. As a natural [...]
Tessa Mosteller has been a top producer in luxury real estate since 2001. She has been honored with countless prestigious awards and accolades, voted on by both her clients and her peers. Recognized across Dallas, Fort Worth and the country as a premier real estate agent and home matchmaker, Tessa has a unique drive that comes from connecting clients to their perfect home. Known for her low-key style and high-level service, Tessa is also the go-to resource for her clients. As a natural networker, she has solidified the best connections throughout the real estate industry — from agents and inspectors to landscapers and beyond.

Tessa specializes in the desirable Park Cities — which she has called home since 2000 — along with Preston Hollow and North Dallas. She offers every client an unmatched work ethic paired with a skillful understanding of design trends and remodeling. Tessa can present her clients with a vision for their future homes, as well as resources needed to execute any projects. She has built an esteemed network of professionals, giving her the unique ability to find the right home in the right neighborhood at the right price. Her deep knowledge of the real estate market combined with her innate understanding of her clients' needs have resulted in a remarkable sales record and referral network. Tessa asks the right questions and listens to each client, to find the perfect options for them in a home, community, school and lifestyle. Whether her clients are looking to move within their community, buy a second home or move out-of-state, Tessa Mosteller is their premier resource.

When she's not working, Tessa enjoys traveling with her husband, Bob, and her three children, often visiting Sotheby's International Realty locations across the nation and the globe. She is able to connect her clients with the top agents anywhere in the world and trust that they will be well taken care of. She also loves to cook, entertain, garden and remodel homes. Everything Tessa strives for is encompassed by her motto: Love and Live Beautifully.
Office Location
3131 Turtle Creek Blvd, 4th & 5th Floor
Dallas, TX 75219
Contact Info
Specifications
Languages:
Specialties:
Service Area:
Tessa's Testimonials
Tessa is the agent I trust for our employees who are relocating to Dallas. She's smart, savvy and so easy to work with — which is why I also use her for my personal real estate needs.
Tricia L.
Working with Tessa has not only been an absolute pleasure but her expertise and market knowledge have been financially rewarding for me and my family as well. Tessa goes all out for each and every client, getting to know your needs at the core, so she can steer you towards the best possible outcome. She walks into a home like she was looking at it for herself and guides you through all the ins and outs of what you need to know...from reno cost estimates and her favorite service experts to the [...]
Scarlet B.
Tessa was recommended to my husband and me as we made our move from NYC to Dallas back in 2013 and it was the best recommendation that we could have received. Tessa not only found us a wonderful home within weeks, she also guided us every step of the way in explaining the different areas of Dallas and showing us around the city. She is very knowledgeable, quick to respond and has become a dear friend to our family. After five years we were ready to move again and Tessa is the first person we [...]
Marcy O.
Tessa is incredibly knowledgeable about the market and is a great asset for buying and selling houses. I would highly recommend her to family, friends and co-workers looking into residential real estate.
I've worked with Tessa as both a buyer and a seller, over the course of many years. Always happy with her involvement and appreciative of her expertise.
Rob Y.
Tessa went above and beyond. Thank you.
Shannan Roeder
Tessa is very knowledgeable about the Park Cities and Preston Hollow area! Her experience and expertise were so valuable to us during our buying and selling process. We loved working with her!
Elizabeth M.
Team was amazing on both ends of our move. Bought a house in Dallas and sold one in Baltimore. Complete coordination and a total success.
Scot Johnson
Tessa and Julie were top notch in every aspect of the search and subsequent transaction. It was a real pleasure working with them due to their: 1) detailed knowledge of the local market, 2) consistent, sound, unbiased advice, and 3) work ethic, responsiveness, and overall resourcefulness. I grade this experience as an "A".
Patrick H.
Tessa Mosteller was very knowledgeable about our specific sub-market within University Park. We were very impressed with her marketing/pricing strategy as well as the ability to attract real buyers, overcome obstacles and get us to the closing table.
Jason B
Contact
Hi there! How can we help you?
Contact us using the form below or give us a call.
Hi there! How can we help you?
Contact us using the form below or give us a call.