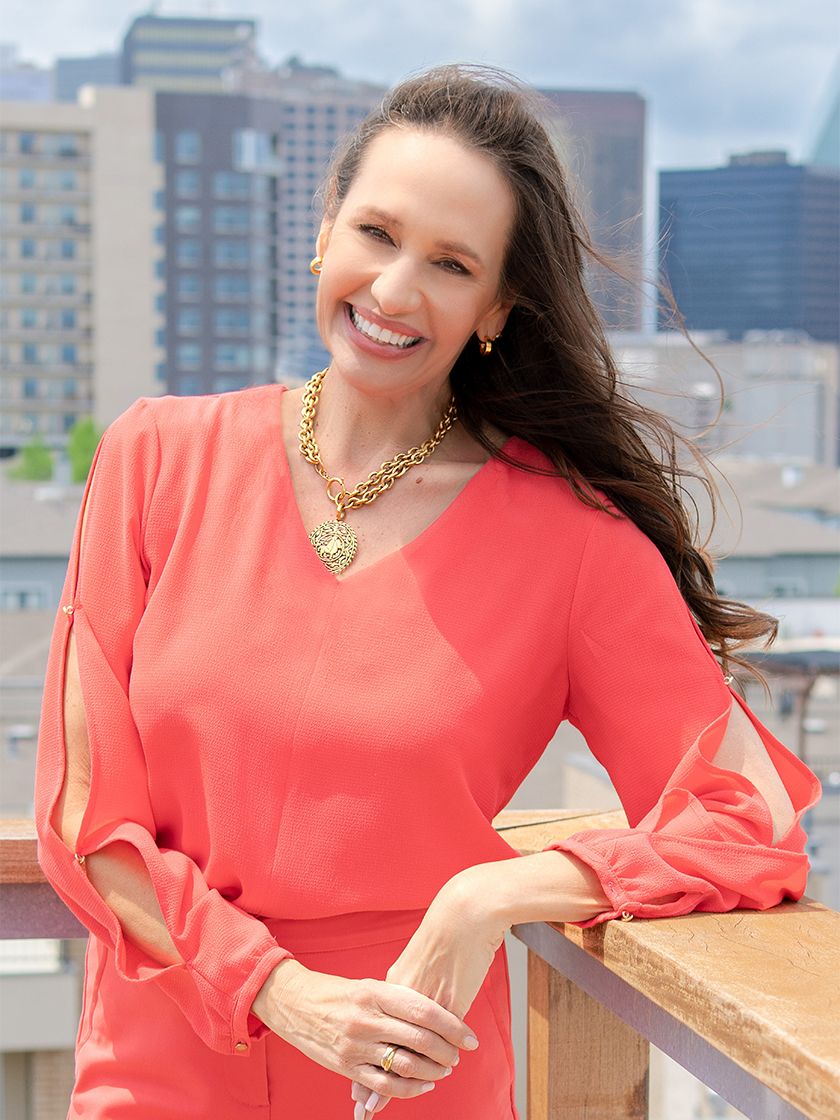 Global Real Estate Advisor
|
Sales Associate
With family in Chicago and the Rheinland Pfalz region of Germany, Terri was fortunate to live her early years in both places. She studied at the Goethe Institute in Frankfurt and speaks fluent German and Yiddish. Terri was hired from the university by the fashion house of YSL and later Cartier to work in sales. Besides advising her buyer and seller clients, Terri is a Certified Sotheby's Concierge Auctions Preferred Agent. At the age of twenty-seven, she moved to the United States to [...]
With family in Chicago and the Rheinland Pfalz region of Germany, Terri was fortunate to live her early years in both places. She studied at the Goethe Institute in Frankfurt and speaks fluent German and Yiddish. Terri was hired from the university by the fashion house of YSL and later Cartier to work in sales. Besides advising her buyer and seller clients, Terri is a Certified Sotheby's Concierge Auctions Preferred Agent. At the age of twenty-seven, she moved to the United States to live in Chicago. Her family owned and managed large apartment complexes and residential properties and after working in this environment, she decided to embark on a real estate career. With years of experience in the residential and commercial industry as well as building a beach home on the island of Bastimentos, Panama, Terri has well-rounded knowledge of the real estate world. She moved to the Big "D" after marrying her husband, Shelby, a Dallas native. They live in the downtown area of Dallas. Both appreciate being empty nesters now that their daughter, Jill, is attending graduate school at Rush Medical School in Chicago. Terri teaches vinyasa yoga at the Moody YMCA in University Park/Highland Park. It keeps her active and centered with the great energy she receives from her yoga students. She volunteers at the Dallas Holocaust and Human Rights Museum in her spare time. Terri enjoys practicing yoga, traveling, and a good glass of wine.
Office Location
3131 Turtle Creek Blvd, 4th & 5th Floor
Dallas, TX 75219
Specifications
Languages: English, German
Specialties:
Service Area:
Terri Brak's Testimonials
Ours was an outstanding relationship. She kept us informed and skillfully closed the deal to sell on the first day the house was on the market.
James & Margaret S.
Thank you Terri for your recent help with finding a new home for myself and my children. We are very excited about the move and feel strongly that because of your diligent searching and collaboration with us, that we have found the perfect place. I feel like this search was probably more time consuming for you than with most of your clients, so for that we are extra thankful. You were always there to refine the search and continue to move forward with excitement. You actually made the process [...]
Bert Amison
Terri was always determined to make sure that we got the best deal for our home. She was always positive and never let us lose faith that we would sell the home for its full value.
Dr. John Stevens
Everything I expected and more. Terri provided extraordinary service throughout our home buying process and remains engaged even after the sale.
Dexter C.
Terri is a brilliant Realtor. I planned to rent my townhome out on my own, but after two months of small nibbles from not ideal tenants, she reached out to me and quickly showed just how beneficial it would be to work with her. From the moment we signed our agreement, she completely took over the entire rental search, making it absolutely painless for me. She constantly kept me in the loop on showings, potential renters, and even offered amazing professional advise when faced with decisions on [...]
Chad Kerski
Terri was extremely helpful in my search for a house. She made a sometimes difficult process a lot easier, and even fun! I highly recommend her for your real estate needs.
David H.
She's AWESOME.
Donald Stobaugh
Amazing job! We moved from DC to Dallas and in one day, Terri found us a house that we loved with 4 other ones we liked as well. Not only that, she was able to help negotiate a great offer for us.
Denis Mikush
Contact
Hi there! How can we help you?
Contact us using the form below or give us a call.
Hi there! How can we help you?
Contact us using the form below or give us a call.