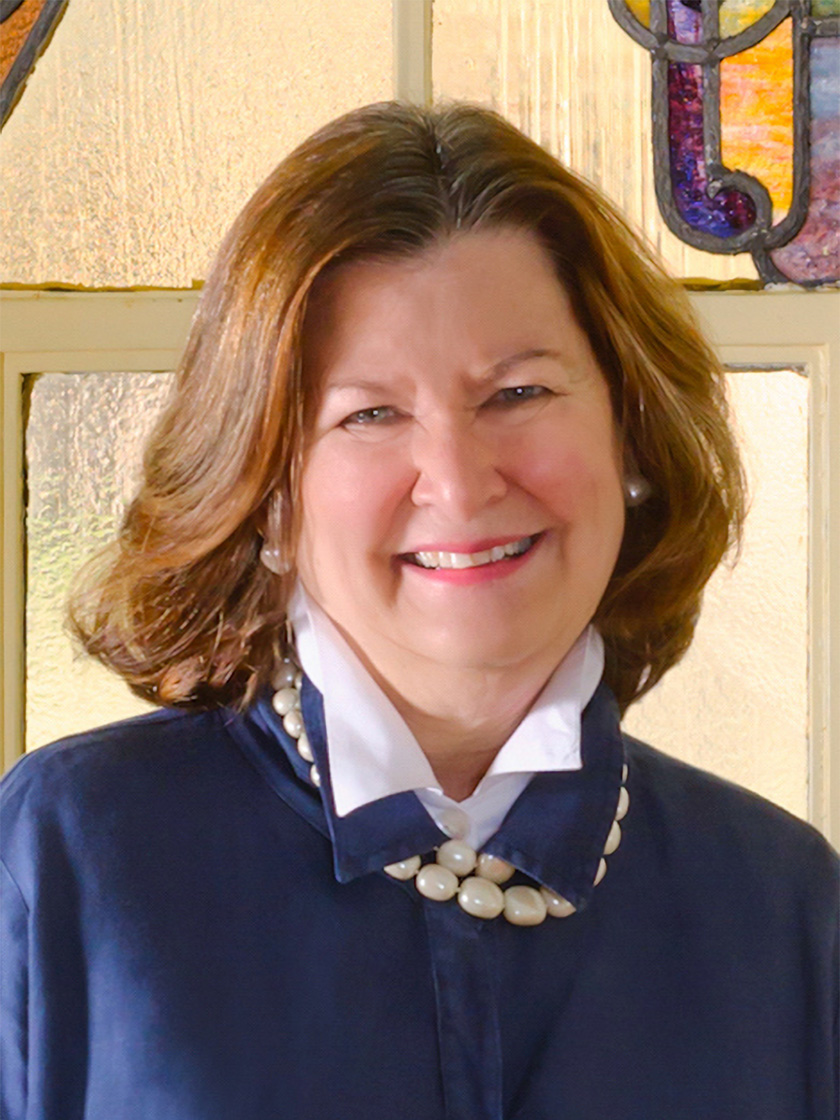 Sales Associate
|
Sales Associate
Susan Matusewicz, member of the Leaders Circle at Briggs Freeman Sotheby's International Realty, is a Saint Louis native and graduate of Southern Methodist University. She has lived in the Lakewood area of Dallas since 1992 with her husband, children, and their devoted labs. Her background in commercial real estate marketing, graphic design, and fine art consultation led her to the position of Director of Communications for the distinguished non-profit Foundation for Architecture in [...]
Susan Matusewicz, member of the Leaders Circle at Briggs Freeman Sotheby's International Realty, is a Saint Louis native and graduate of Southern Methodist University. She has lived in the Lakewood area of Dallas since 1992 with her husband, children, and their devoted labs. Her background in commercial real estate marketing, graphic design, and fine art consultation led her to the position of Director of Communications for the distinguished non-profit Foundation for Architecture in Philadelphia. Susan's entry into the world of residential real estate was a natural extension of these interests and a perfect opportunity to apply her networking and business expertise.

Susan's ongoing commitment to the Dallas community has offered her the opportunity to serve in leadership positions in a variety of civic and charitable causes. She is the recent past President of the Board of the McKinney Avenue Contemporary (the MAC) and has served on governing boards of the Lakewood Literary Guild, Lakewood Service League, and the PTA, where she was honored as a Life Member. Her passion for design, architecture and urban development led her to the Dallas City Center Association, serving as Assistant Director and the Dallas Architecture Forum where she was a Founding Member.

Professionally, Susan has attained the status of Historic House Specialist from Preservation Dallas and is a member of the Greater Dallas Association of Realtors. Susan served as Vice Chairman of the Preservation Dallas Fall Tour, Architects Selecting Architects: Homes of Lasting Significance and was the Underwriting Chair of the Leukemia and Lymphoma Society's Saint Valentine's Day Luncheon, a cause that is very important to her. Recently, she has joined the Stewpot Alliance.

As a Top Producer at Briggs Freeman Sotheby's International Realty, Susan is fully committed to employing her extraordinary knowledge of the Dallas market and keen negotiating skills along with cutting edge technological tools to best serve her growing client portfolio of devoted buyers and sellers. Her clear thinking, flexibility, and sense of humor are qualities that are prized in a successful real estate professional - especially as we face the challenges of today's economy in general and the residential market in particular. In addition, her association with one of the city's leading firms allows her to intelligently and capably represent distinctive properties and buyers from the entire metropolitan area as well as international relocation clients attracted by the Sotheby's affiliation. Susan's thriving career in real estate has been a natural extension of her love of good design and her willingness to creatively and aggressively help people meet their needs - whether it is looking for their perfect home or finding the perfect buyer for their home. According to the late Charles Freeman, President Emeritus, "The professionalism, hard work and kindness that has earned Susan the continued loyalty of her many clients and friends are the signature qualities of Briggs Freeman Sotheby's International Realty, making Susan an ideal fit with our prestigious firm".
Office Location
3131 Turtle Creek Blvd, 4th & 5th Floor
Dallas, TX 75219
Specifications
Languages: English
Specialties:
Service Area:
Susan's Testimonials
Ours was a modestly priced condominium in north Dallas, yet Susan Matusewicz, our realtor, treated us as if the listing was a multi-million dollar gem. She was focused, responsive, and could not have been more pleasant to deal with. Thanks to Susan's professional effort and execution, our condominium was under contract and closed for an above-list price only a few weeks after first meeting her. She is a credit to Briggs Freeman.
Marc and Susan Hall
I can't speak highly enough of my wonderful Briggs Freeman agent, Susan Matusewicz. The entire transaction went off without a hitch! She was on top of everything and immediately shared the information I needed to successfully purchase my condo! She is the absolute best! 
Pauline S.
Susan represented us very well in our transaction. She was always accessible, helpful and informative. Also, she was willing to track down transactional and local information for us and very helpful in understanding the nuances of Texas real estate contracts relative to those from our home state of Tennessee. She also worked well with the Seller's agent in getting our questions answered and in resolving issues. Post closing she remains helpful in any issues that arise in our new home. She also [...]
Patty and Harry J.
Susan was amazing!
Mathew S.
There is a reason Susan Matusewicz has been our personal and investment property real estate agent nearly ten times in the past ten years: there is no one better at getting the job done. Armed with the experience and expertise, she jumps in with both feet, works tirelessly, and always keeps our interests front and center. We know that with Susan on our side, we won't just close the deal, we'll also get the very BEST deal. Today she's not only our agent, she's our friend.
Rhonda and Jim H
SUSAN IS THE BEST!!!!! Would recommend to anyone looking for a realtor.
Clayton C.
Susan is friendly, courteous, efficient, knowledgeable and gets things done. She was a HUGE help in inspecting the house and all the closing arrangements, especially since we live multiple states away. She was instrumental in finding the right house that we both liked.
Paul N.
Contact
Hi there! How can we help you?
Contact us using the form below or give us a call.
Hi there! How can we help you?
Contact us using the form below or give us a call.