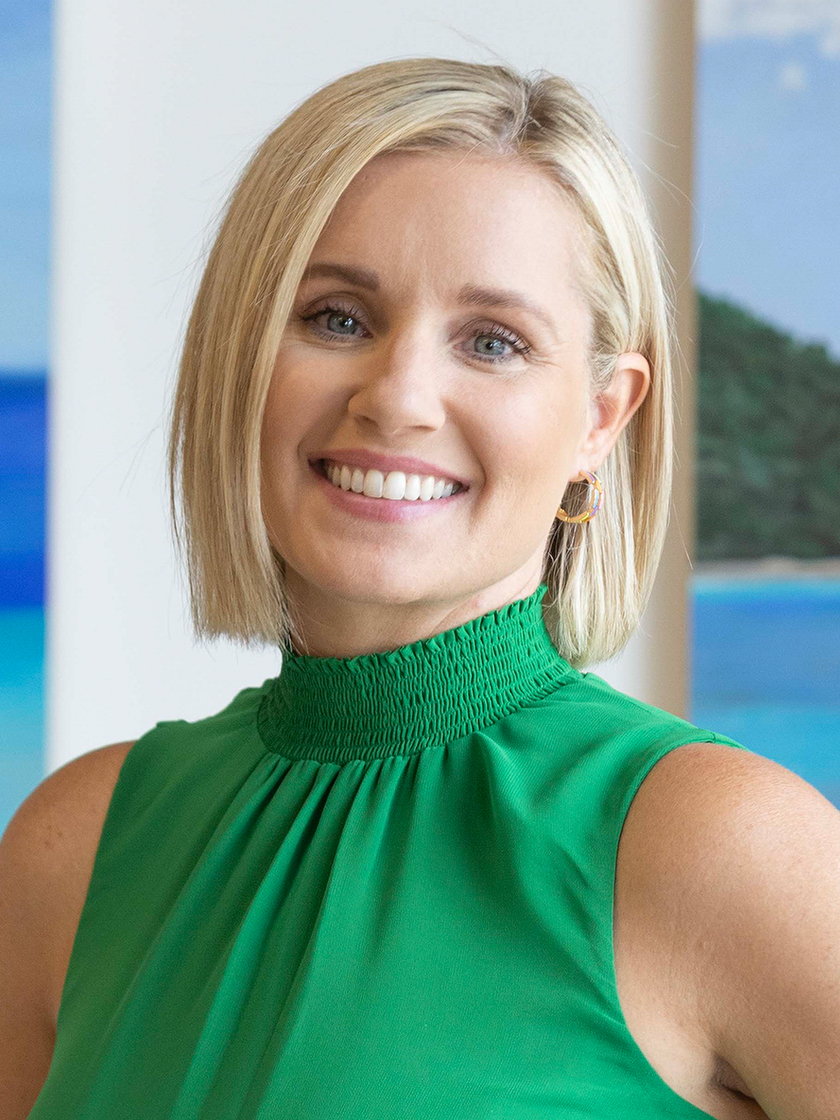 Sales Associate
|
Sales Associate
Stefany began her real estate career in 2012 within the property management sector of commercial real estate. In 2021 Stefany decided to take her property management knowledge to the residential real estate space, focusing on the North Dallas suburbs of Plano, Frisco, McKinney, Prosper and surrounding areas. Stefany joined The Raleigh Green Real Estate Group of Briggs Freeman Sotheby's International Realty in September 2022 and has closed nearly $15 million worth of residential real [...]
Stefany began her real estate career in 2012 within the property management sector of commercial real estate. In 2021 Stefany decided to take her property management knowledge to the residential real estate space, focusing on the North Dallas suburbs of Plano, Frisco, McKinney, Prosper and surrounding areas. Stefany joined The Raleigh Green Real Estate Group of Briggs Freeman Sotheby's International Realty in September 2022 and has closed nearly $15 million worth of residential real estate in less than 2 years.
Stefany was born and raised in Dallas and has lived in Lake Highlands (a Dallas suburb) for over 15 years – positioning Stefany as your go-to real estate agent for Dallas and its suburbs.
"The best thing about real estate is that I never know where or who it will lead me to," says Stefany. "There is never a dull day making the job extremely interesting. My passion for negotiating the best deals for my clients and ensuring they find exactly what they want sets me apart from other real estate agents."
When Stefany is not making power moves for her clients, you can find her with her husband, their daughter and two fur-babies, Tucker and George, or in the stands watching her daughter play club basketball and softball.
Office Location
4828 Camp Bowie Blvd
Fort Worth, TX 76107
Specifications
Languages:
Specialties:
Service Area:
Stefany's Testimonials
Loved my experience! Working with Stefany was a godsend and exactly who we needed to help us through the highs and lows of first time home buying - especially when we had no idea what we were doing! Thank you, Stefany, for being there and going above and beyond every step of the way!
Mallory Anthony
I can't speak for the company, but I can confidently say that Stefany is the absolute best agent I could have hoped for. The amount of time she put in, the level of attentiveness in listening to my desired home, and the quality of dedication put forth into finding that home, are all unparalleled across any of my experiences. I could not be more grateful.
Jared Taylor Camp
Stefany is a true professional. She not only found me an amazing property quickly, but was super helpful and knowledgeable on the negotiating and closing process. She was always available and great with any questions I had. I also had her sell my previous property. She found a buyer in no time and the process was very smooth. She is a great realtor.
Tyson
Stephany did a great job marketing our home and getting a quick sale. I highly recommend the agency!
Nicole and Brandon Spears
Stefany is awesome!!! She helped find my first home. Stefany is very friendly, knowledgeable, and professional. When looking for a home, work with Stefany Nau. You will get exactly what you want. 
Elaine Williams
Stefany helped me buy my first home and took me under her wing. She set the right expectations on exactly how everything was going to go. Without her help I wouldn't have been able to buy my first home. I am grateful and thankful that I worked with such a great and trustworthy group. We did this all while moving from another state as well. I would highly recommend to anyone who wants the best service possible to go with Stefany.
Andy Macias
Stefany was really helpful in this process and made it happen for me. Her communication skills were outstanding as well as her personality. You won't regret working with her. She did her best to get what I wanted.
Maria
I recently worked with Stefany on my home buying journey, she was the best! She was able to book a lot of showings all in one day and our first offer submitted was accepted. She made the process so quick and easy!
Brandon Luper
Stefany and her team have done an excellent job selling our house for above the expected price. We are happy that the sale was fast and smooth. In May/June 2021, Stefany and her team helped us buy our second house. In a very tough housing market, they are willing to go the extra mile to help their clients and as a result, we won our dream house. Kudos to Stefany and her incredible team for their achievements! 
Nghiem Nguyen
Contact
Hi there! How can we help you?
Contact us using the form below or give us a call.
Hi there! How can we help you?
Contact us using the form below or give us a call.