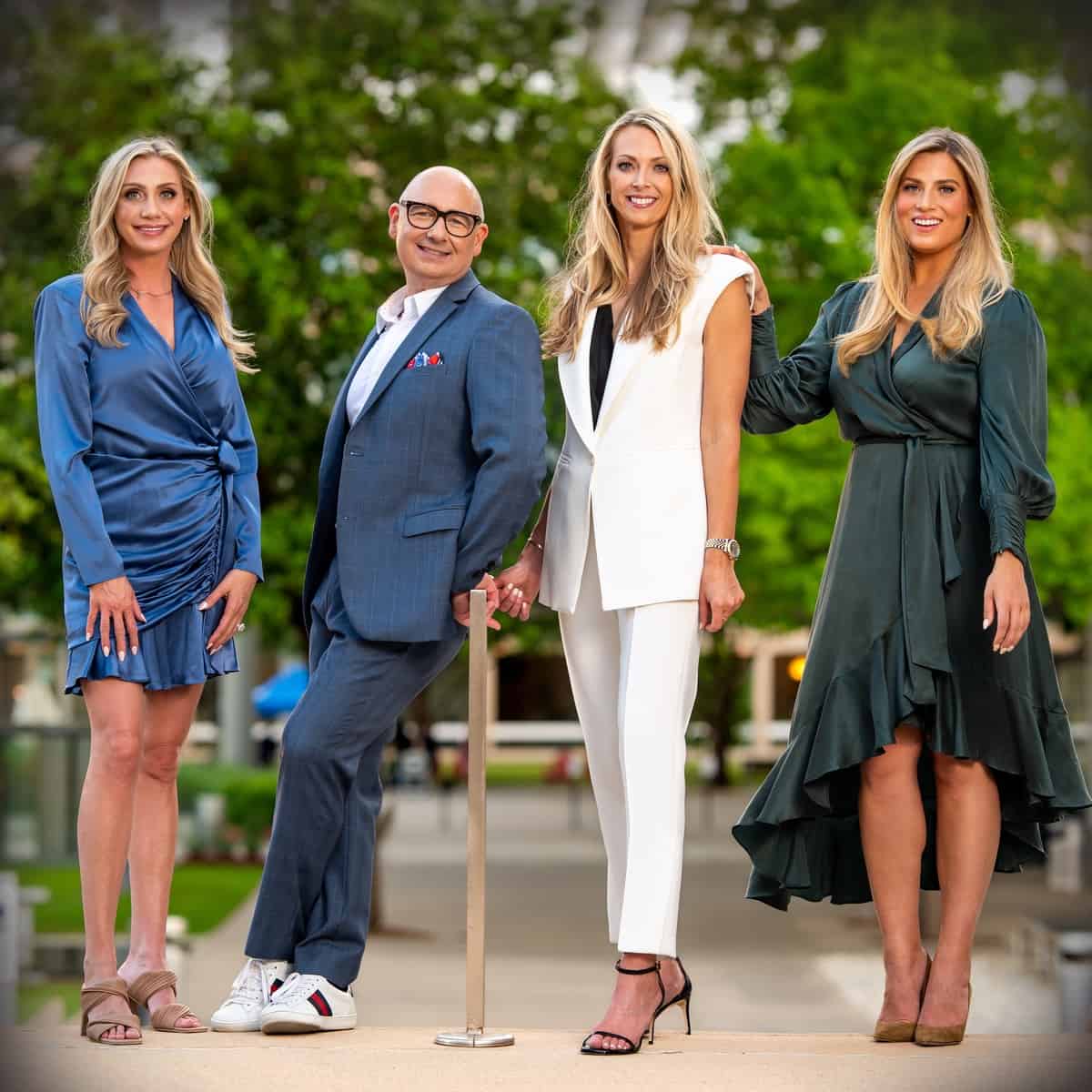 Global Real Estate Advisors
Ranked in the Top 1% of teams in the U.S. by volume
Ranked in the Top 35 teams in Dallas by volume
Source: Tom Ferry/REALTrends in Wall Street Journal

Voted Best of D Magazine and Top Producers annually since 2009.
Source: D Magazine, Advocate Magazines, People Newspapers

More than just selling houses, the Shelle Carrig TEAM treats each transaction like launching a new product or business. Through planning and executing advanced search, marketing, and advertising strategies, the TEAM [...]
Ranked in the Top 1% of teams in the U.S. by volume
Ranked in the Top 35 teams in Dallas by volume
Source: Tom Ferry/REALTrends in Wall Street Journal

Voted Best of D Magazine and Top Producers annually since 2009.
Source: D Magazine, Advocate Magazines, People Newspapers

More than just selling houses, the Shelle Carrig TEAM treats each transaction like launching a new product or business. Through planning and executing advanced search, marketing, and advertising strategies, the TEAM consistently produces amazing results for its Buyers, Sellers, Builders and Developers.

Made up of full-time professionals with a combined 30 years of real estate and investing experience and over $1 billion in sales, the TEAM has experience in corporate strategy, marketing and advertising, technology, sales, property management, property development, fashion, design and international business. The Shelle Carrig TEAM has helped create and sell residential real estate, as well as commercial, land, ranch, resort, lake houses, developments and second home markets throughout the world.

Shelle Carrig, Global Real Estate Advisor, Leaders Circle and Top Producer
Possessing a unique mix of right-brain creativity and left-brain analytical skills, Shelle is a former marketing executive who helped to create One Arts Plaza in Dallas' Arts District and built teams and brands for companies such as Billingsley Company, Ivie & Associates, SAM'S CLUB, PETsMART, Sports Authority, Dick's Sporting Goods, TGIFriday's and other real estate groups before founding her current TEAM. Shelle blends her background in fine arts, design and big data with analytics to create spectacular results in real estate sales and development
Alma mater: Texas Christian University (TCU) Interests: Snow Skiing, Fly Fishing, Cars, Painting, Art, Yoga, Pi Beta Phi
Matt Wilkerson, Global Real Estate Advisor, Leaders Circle
Matt Wilkerson spent more than a decade as an executive leader responsible for retail sales and operations for a prestigious furniture brand, Design Within Reach. He is detailed, organized, strategic, and most importantly an excellent communicator when it comes to representing buyers and sellers. His former career manifested a sharp eye for interior décor, making him a highly skilled curator of homes to be staged for selling. Matt is a resourceful agent who is a master problem solver.
Taryn Timmons, Global Real Estate Advisor
Taryn brings market knowledge, negotiation skills, and a heaping dose of joy and laughter to the home buying and selling process. Using her experience in real estate, property management and multi-residential development, she is happy to educate clients about all aspects of real estate as she guides them through the experience.
Alma Maters: Texas Tech and University of North Texas Interests: Cooking, Food, Family, Traveling, Design

Alexandra McKissick, Global Real Estate Advisor
A Canadian-born American, Alexandra excels at making people feel comfortable when buying or selling a home. Welcoming in every way, Alex brings joy and fun to the real estate experience. Behind the scenes, Alexandra works hard to find off-market properties and to analyze a property's true value, drawing on her natural gifts for strategy and organization plus a background in international business to bring about a seamless transaction.
Alma mater: Oklahoma State University Interests: Travel, Museums, Event Planning, Junior League, Pilates

With such a diverse set of talents, there is little this TEAM can't do. Nothing is considered too small or unimportant when it comes to managing listings or serving clients. This level of care has won favor with collectors of fine art, jewelry, cars, boats, wine and anyone with a love of beauty, design and refinement.
Office Location
3131 Turtle Creek Blvd, 4th & 5th Floor
Dallas, TX 75219
Specifications
Languages:
Specialties:
Service Area:
Shelle's Testimonials
Shelle made the impossible deal happen in a crazy market for buyers. She was attentive and somehow always made us feel like we were her only client! That's pretty impressive considering how popular she is in the Uptown/Oak Lawn area. Thank you Shelle!
Justin & Efrain Ryan
Taryn's a superstar. Works relentlessly to make sure you see listings with your top priorities. Give Taryn a promotion. She's an inspiration!
Nawaf Alwazzan
I chose Shelle for her marketing efforts, her reputation, her expert social media. Shelle and her Team were great. Always available - still to this day (after the sale). They know the market - very savvy!
Patti G.
It was such a pleasure to work with Valerie at Briggs Freeman Sotheby's International Realty! Moving from out of state, she made the process of leasing a home so enjoyable and stress-free! Valerie is very informative, attentive to our needs, and has her clients' best interest at heart, and makes herself available for any questions you may have, at any time of the day! She is incredibly patient, efficient, professional, organized, has a pleasant personality, and goes above and beyond for her [...]
Edith and David
Valerie was amazing. Went above and beyond to ensure everything went smoothly.
Tripe M Rentals
Shelle is a true pro, and I am so happy I chose her for my transaction. Everything was smooth and uncomplicated! She's my "go-to" realtor for life!!
Nancy Pearce
Valerie was great from start to finish. We must have looked at two dozen homes. We toured many of them before I was even officially qualified for a loan. Being new to Dallas and Texas meant I was casting a very wide net in terms of price, housing type, and neighborhood. Valerie helped me gradually narrow that search until I found a home that I'm very happy with. Moreover, she helped me negotiate a very good price on the home. I couldn't be happier!
Chris R.
Shelle Carrig is the epitome of hard work, diligence, knowledge and grace! She's my realtor for life! Thanks, Briggs-Freeman and Shelle, for a smooth transaction in my purchase of the Crestpark penthouse!
Nancy P.
Valerie is an AWESOME agent! She is very communicative and gets things DONE! Her quality photography and video really makes your property stand out. Constant agent feedback is a must when you are selling or leasing and Valerie excels in communication. Highly recommend Valerie!
Lin
Vallerie Dillon is hands down the best agent I've ever had the privilege of working with. She is a great communicator always keeping you informed and up to date. My property had a large amount of unique construction characteristics and special extras that Valerie studied and presented to prospective buyers putting a good light forward. The MLS presentation and photos were the best I've ever seen! She worked behind the scenes to find prospective buyers from multiple sources. No wonder the [...]
James Scott, III
Contact
Hi there! How can we help you?
Contact us using the form below or give us a call.
Hi there! How can we help you?
Contact us using the form below or give us a call.