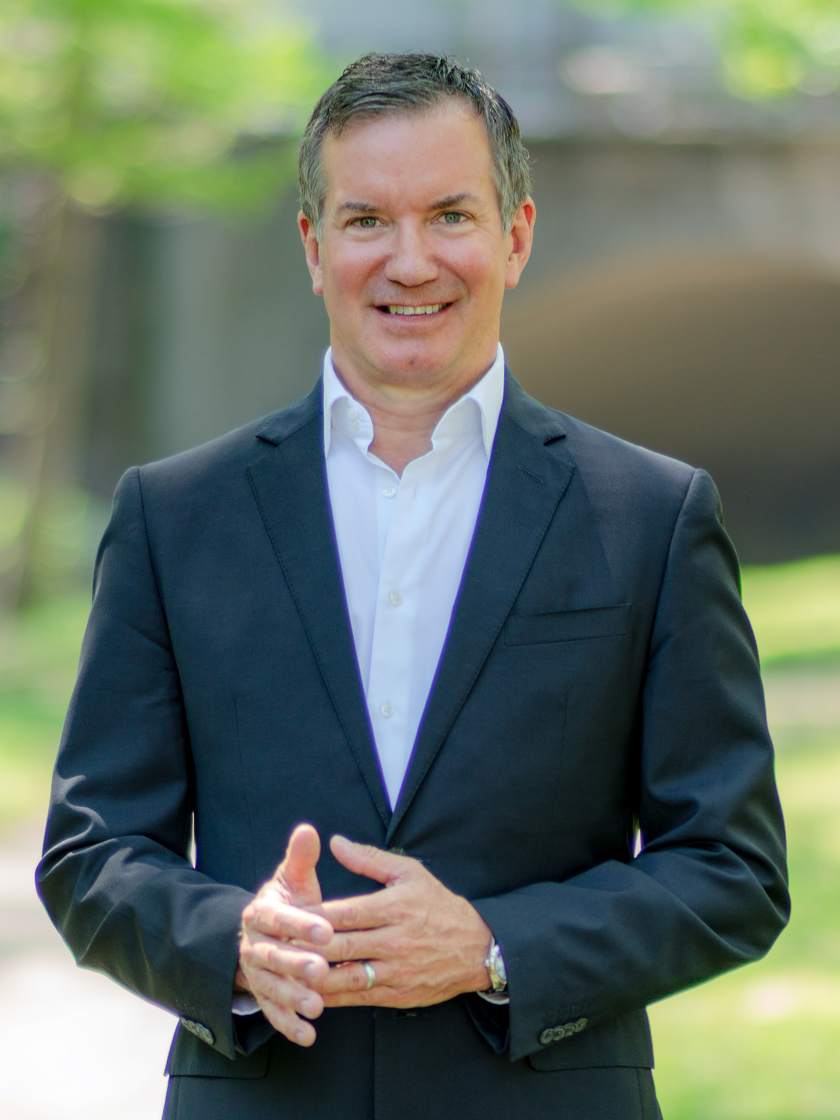 Sales Associate
|
Sales Associate
Having left and returned to Dallas Fort Worth by way of Singapore and the United Kingdom, Scott Cook knows how to cultivate community and connect with people. Before joining Briggs Freeman Sotheby's International Realty, Scott was a top producer in the UK Sotheby's International Realty Country Estate office in Cobham, Surrey. Located eighteen miles from Central London, Scott was well versed in London real estate as well as its suburbs. Given London's unique real estate landscape, [...]
Having left and returned to Dallas Fort Worth by way of Singapore and the United Kingdom, Scott Cook knows how to cultivate community and connect with people. Before joining Briggs Freeman Sotheby's International Realty, Scott was a top producer in the UK Sotheby's International Realty Country Estate office in Cobham, Surrey. Located eighteen miles from Central London, Scott was well versed in London real estate as well as its suburbs. Given London's unique real estate landscape, Scott had the opportunity to develop an incredibly diverse portfolio of properties, ranging from a 150-year-old Victorian mansion and one-of-a-kind thatched roofed cottage to converted historic mansion flats. He also worked closely with a developer selling new construction. Prior to a career in real estate, Scott spent nearly thirty years in hotel sales, management, and hotel technology sales, during which he became the Global Director of Sales for a worldwide technology company. The shift from hospitality to real estate was seamless, and Scott was able to use his relationship management skills to quickly build client rapport and trust. The opportunity to live in extremely diverse cultures has given Scott the skills to anticipate and understand the needs of his local and international clients. His ability to connect with clients combined with a white-glove level of service allow him to not only help his clients find the perfect home, but also to match them to the ideal neighborhood, community, schools and other amenities to suit their lifestyle. Scott specializes in the Park Cities, Preston Hollow and Bluffview areas of Dallas. Prior to moving to the UK, Scott lived in Preston Hollow and currently resides in Bluffview, where he enjoys horses, cars, staying active and pursues his passion for real estate investing.
Office Location
3131 Turtle Creek Blvd, 4th & 5th Floor
Dallas, TX 75219
Specifications
Languages: English
Specialties:
Service Area:
Scott's Testimonials
I have worked with Scott in London, England for the last year or so and he has been instrumental in the sale of a number of our properties. His unrivalled enthusiasm and attention to detail resulted in his achieving sales for us when other agents were struggling. I would happily work with Scott any time.
Dylan, Eden Luxe Ltd.
06 May 2021, 14:01 PM
My wife and I were looking to move out of London to Surrey in search of better schools and more space for our family. After looking at several properties around Cobham and Oxshott, Scott showed us a perfect thatched house in Oxshott. The house itself was stunning with a lovely garden and loads of classic English charm. Scott was amazing to work with from the offer and legal process through to completion. He was always available for questions, kept us informed on all the moving parts and liaised [...]
Aravind
04 November 2022, 16:45 PM
I had the pleasure of Mr Scott Cook representing me in the sale of my property in Surrey in the UK.  Scott was such an asset to have in such difficult times with COVID. He managed the sale so professionally and was both tactful and enthusiastic and his communication skills drove the sale to its conclusion.  Scott took the pressure and anxiety one has when selling your home completely off my shoulders and made the experience pleasant and went far above what is usually expected of an agent, I can [...]
Peter Sidell
04 November 2022, 04:48 AM
Worked with Scott on a complicated house search looking for 2 homes next to each other all during our COVID lockdown in the UK. Throughout the search and once we found the homes we liked, he was very helpful and professional and ensured the whole buying process ran smoothly. Would highly recommend him as an agent! "
Kanav
04 November 2022, 04:47 AM
We recently used Scott Cook to purchase a half acre parcel of land adjacent to our current home. Scott made the entire process seamless. With Scott's persistence and follow-up, we were able to move quickly. From loan application, inspection, appraisal and title company, Scott helped us with everything. We highly recommend using Scott for your next real estate transaction.
Hank and Suzy Bashore
Last spring Scott helped us with an exhaustive search for a new home in Dallas. We were moving from Austin and not familiar with Dallas neighborhoods. Scott drove us around the areas that matched our criteria. After multiple bidding wars, we secured a wonderful house in Lakewood. We enjoyed working with Scott and used him to purchase a rental property in University Park this fall. We are already working together on other sales.
Michael and Liz S.
After the sale of my home in Oxshott, (Surrey, England) fell through due to the COVID pandemic back in Spring of 2020, I was devastated. The entire house was boxed up and ready to go, so the prospect of unpacking and re staging was beyond upsetting and overwhelming!  The afternoon of things falling through, Scott was assigned to our listing and within 24 hours he was on my doorstep with his beautiful smile and an abundance of positivity and reassurance! He quite literally wiped away my tears, [...]
Katy Gambardella
04 November 2022, 06:14 AM
Scott was extremely helpful in getting my home ready to sell. He made important suggestions on items needed to prepare for showings and he even helped me get the house ready. I am very thankful for his expertise and focus which produced twelve offers within the first two days and a contract for well over asking on the third day. His services went well beyond my expectations and I would definitely use him again.
Paul P
24 March 2022, 16:51 PM
"Scott provides a personal and client focused service in which he is committed to ensuring that he does his best for his clients while also bringing humour and fairness to proceedings.  Scott has worked tirelessly on a difficult situation to bring parties together who both wanted to trade but had some emotional and cultural road blocks to doing so.  Scott and his team provided that bridge to ensure that a transaction was able to be done and while there was unhappiness between buyer and seller [...]
Sarah-Jane
Contact
Hi there! How can we help you?
Contact us using the form below or give us a call.
Hi there! How can we help you?
Contact us using the form below or give us a call.