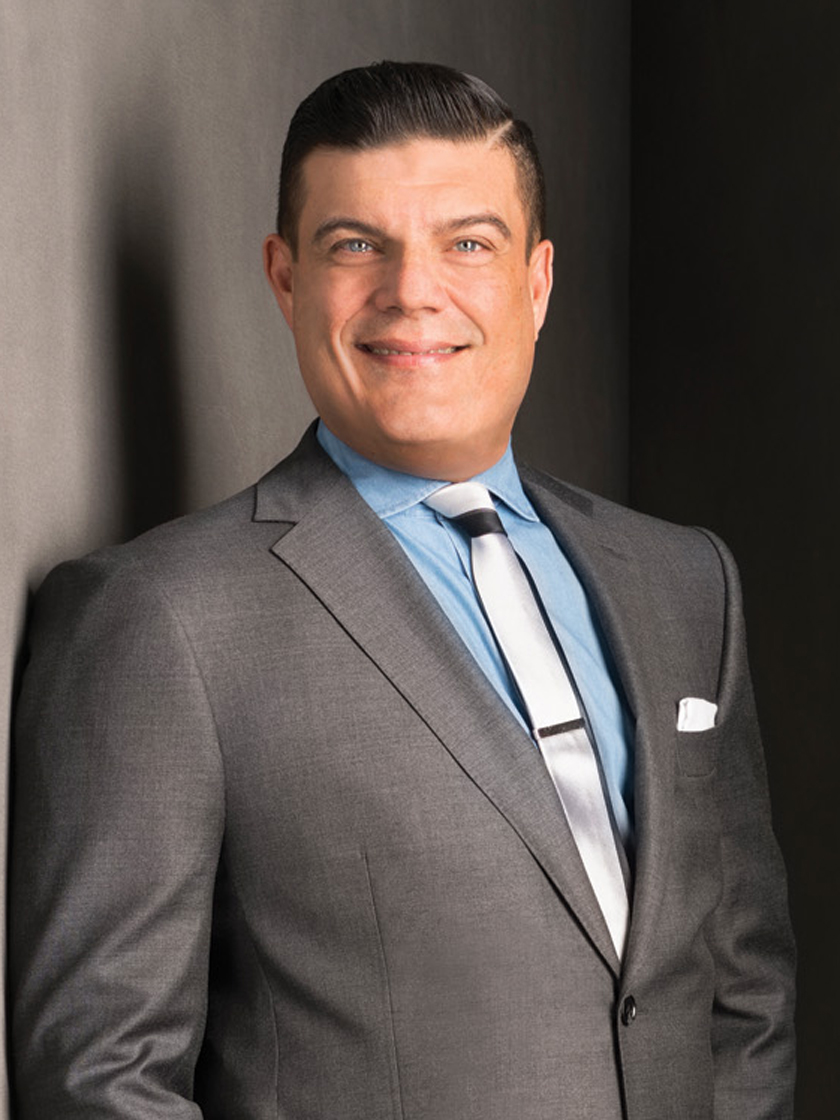 Global Real Estate Advisor
|
Sales Associate
Sam Saladino #noboringhouses Sam Saladino earned his real estate license in 2012 at the height of the current Texas residential real estate boom. He has recently joined Briggs Freeman Sotheby's International Realty. In addition to operating his own interior design firm in Dallas, Sam spent more than a decade at one of the world's most prestigious luxury fashion retailers, Neiman Marcus, providing unsurpassed service and consistently achieving top sales figures. Sam's commitment to [...]
Sam Saladino #noboringhouses Sam Saladino earned his real estate license in 2012 at the height of the current Texas residential real estate boom. He has recently joined Briggs Freeman Sotheby's International Realty. In addition to operating his own interior design firm in Dallas, Sam spent more than a decade at one of the world's most prestigious luxury fashion retailers, Neiman Marcus, providing unsurpassed service and consistently achieving top sales figures. Sam's commitment to service is perfectly suited for residential real estate. A keen eye and appreciation for design, architecture, art and gracious living provide his clients with a perspective integral to today's discerning real estate market. A twenty-two-year resident of Oak Cliff's Kessler Park neighborhood, Sam has an excellent working knowledge of Dallas' premier communities and neighborhoods. His outgoing nature, attention to detail and extensive network of personal and business contacts throughout the city and marketplace give his clients a unique advantage in our competitive Dallas market. Originally from Florida, Sam attended Loyola University in New Orleans and graduated with a Bachelor of Arts degree. Sam has been involved in numerous charitable and arts foundations in Dallas and Detroit, Michigan. Dallas Museum of Art membership steering committee 2012-2014 TITAS Command Performance 2000-2015 MOCAD Detroit 2014 to present Detroit Institute of the Arts "Fash Bash" 2014 to present
Office Location
3131 Turtle Creek Blvd, 4th & 5th Floor
Dallas, TX 75219
Contact Info
Specifications
Languages:
Specialties:
Service Area:
Sam's Testimonials
Sam was a steady guide as I walked through the process of purchasing my first home. From the home search to closing, he made sure to get me all the information I needed and made certain that I had an understanding of the information as well. Sam used his experience and ability to help me navigate these steps as well. He was also able to provide me with introductions to industry professionals that were just as strong as he when it was time to identify the best lender, inspector, and any needed [...]
Rossi Hill
Our agent, Sam, could not have been more patient and kind, and willing to go the extra mile. He earned every penny of his commission in the work he did for us and managed to perform his job in a most generous and professional manner even though we hit some challenging snags during the closing process. We would not have wanted any other agent at our side, shepherding us through the whole difficult process that buying a new home can be. We hit the jackpot with Sam!!
Carolyn W.
My wife and I had the pleasure of working with Sam Saladino in the spring 2021. While we purchased our home in April, we were "in the market" for over two years. During this time Sam could not have been more patient, attentive, and dedicated to serving our needs. Through several starts and stops, his level of service was unyielding. His knowledge of the Dallas real estate market is first rate and it shows in his passion for the business and attention to detail. Sam made sure that my wife and [...]
Steve and Corey W.
Sam, I can't (but I will try....) to begin to tell you how pleased we are with your shepherding of the listing and sale of our house. Although I have known you for many years and obviously put tremendous trust in you, your professionalism, honesty, communication and 24 hours a day efforts were unsurpassed in my experience. You were honest, you delivered on every promise and your communication made the sale of our home seem like a simple, effortless process. The added challenges of Covid-19 and [...]
Bruce and Anne Marie
Contact
Hi there! How can we help you?
Contact us using the form below or give us a call.
Hi there! How can we help you?
Contact us using the form below or give us a call.