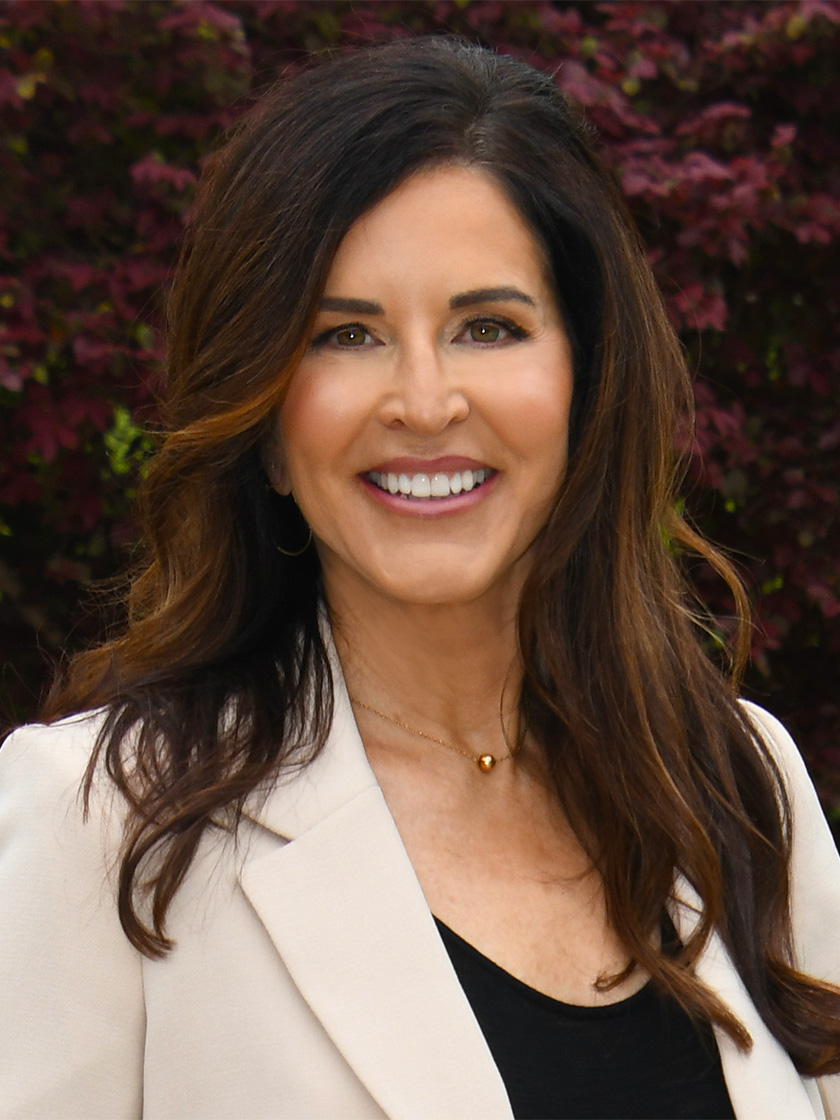 Global Real Estate Advisor
|
Sales Associate
Rosemary's true passion is connecting with people. She has lived in the Rockwall-Heath lakeside area for more than thirty years, establishing a life filled with lasting friendships, relaxing waterfront activities, fabulous sunsets and a desire to help the community grow and [...]
Rosemary's true passion is connecting with people. She has lived in the Rockwall-Heath lakeside area for more than thirty years, establishing a life filled with lasting friendships, relaxing waterfront activities, fabulous sunsets and a desire to help the community grow and thrive.

After an extremely successful career in sales, marketing, and interior design, including starting her own marketing business, real estate was a natural next step. Through relationship-building and arming herself with market knowledge, Rosemary seamlessly guides clients through the real estate process. As a proven leader, she navigates the unexpected, negotiates with integrity and purpose and can see the potential in properties that others miss.

Of joining Briggs Freeman Sotheby's International Realty, Rosemary says, "I recognize the value of aligning myself with experts both locally and worldwide who share my passion and commitment to excellence. It is a privilege to be part of Briggs Freeman Sotheby's International Realty, the North Texas luxury leader, and to know I am backed by the best, resulting in extraordinary real estate experiences for my clients. "

A southern California native and University of San Diego alum, Rosemary feels at home in the relaxed, laid-back Rockwall lifestyle and appreciates every opportunity to introduce others to the community. Working with both sellers and buyers, Rosemary's geographic areas of expertise include Rockwall-Heath as well as other areas in the Dallas Metroplex, but she truly has a global reach through Sotheby's International Realty and has had exceptional experiences connecting family, friends and clients to her far-reaching agent network.

Aside from her love of helping her clients transition into the next phase of their lives, Rosemary enjoys travel, home and interior design and makes every effort to break for sunsets. She is also a tennis enthusiast and a member of Chandler's Landing Tennis Club. When not in Rockwall, she and her husband, Keith, can often be found supporting their son Kyle, founder of TELYKast electronic/pop trio or cheering on the Dallas Stars.
Office Location
7301 Lone Star Drive, Suite A-115
Plano, TX 75024
Specifications
Languages: English
Specialties:
Service Area:
Rosemary's Testimonials
What a pleasure it was to work with you on our recent purchase. We appreciate your prompt responses to all our questions and your attention to detail. You were always professional and thorough in your interactions with us and the seller's representative. We couldn't have asked for a smoother process. We would highly recommend you to anyone looking to buy or sell!
P & R
We recently moved to Rockwall TX and Rosemary was instrumental and gracious with her time in helping us finding a lot in Heath. She's very knowledgeable about Rockwall County real estate environment and was extremely helpful in sharing her professional experience in guiding us with the purchase. We are most grateful for her excellent customer services and will continue to work with her in building our retirement home. With gratitude, Rob and Leigh
Robert & Leigh Lin
My husband and I sold our home working with Rosemary Tonoli and her assistant Madison Hughes. We have sold 10 homes and have worked with multiple realtors during our marriage. Rosemary and Madison are definitely in our top one or two of realtors! We found Rosemary when she sold our neighbor's home within hours of posting it for sale. We had been working with another agent who was not very engaged. Rosemary worked with us one on one through the Thanksgiving and Christmas holidays to get our [...]
Being that it was our first time to sell a home, my wife and I had a lot of anxiety. To make matters worse my wife was pregnant and we decided to build a new home while anticipating the sale of our current home. We were so lucky to have Rosemary as our realtor; she was amazing! She was very understanding and patient with all our questions and concerns. No matter how crazy things went especially with Covid-19 coming out of nowhere, Rosemary was there to calm us down at every turn. She is the [...]
Damien S.
I have already, throughout the buying and selling process of my homes, have recommended Briggs Freeman Sotheby's international Realty to my friends........more specifically, Katie Roberts of the Fort Worth office and Rosemary Tonoli of the Plano office. These two women worked tirelessly to ensure that everything would be in order for closing and that all items were addressed in a very professional manner. Their enthusiastic and upbeat attitudes outweighed some of the difficulties that [...]
Gail West
Rosemary is the Best! Professional Nice most important she gets results .Rosemary takes what is a life stress on selling and buying a home fun The wife and I not only found our only Realtor but we found a new friend We absolutely adore Rosemary
Wilbur & Keri Westmoreland
Rosemary and Madison are a rockstar team that compliment each others qualities. They work together to ensure not only real estate needs are met but also individual/personal needs. Rosemary and Madison went above and beyond with the sale of our house. They kept us well informed throughout the process with constant updates and reminders and were prompt and timely in all their responses. They both generously took extra time to research our questions and concerns and utilized their resources to [...]
Caroline and Laszlo
Rosemary was PURE AWESOMENESS!
Rhodes Luxury Builders
Rosemary did a phenomenal job! She put in a ton of work behind the scenes to find the right properties that fit my needs and made the process of finding a house very easy for me. She was instrumental in connecting me to the right people to secure a mortgage and to put all the other pieces in place as needed. Rosemary is a fantastic realtor who will do everything she can to successfully find your next home.
Rob G.
Rosemary's price projections were exact. She quoted the activity of the current market and projected what could be expected. The activity we encountered was exactly as advised. Rosemary gives honest advice and produces results. Solid market projections based on experience and analysis resulting in consistent outcomes.
R. Rylander
Contact
Hi there! How can we help you?
Contact us using the form below or give us a call.
Hi there! How can we help you?
Contact us using the form below or give us a call.