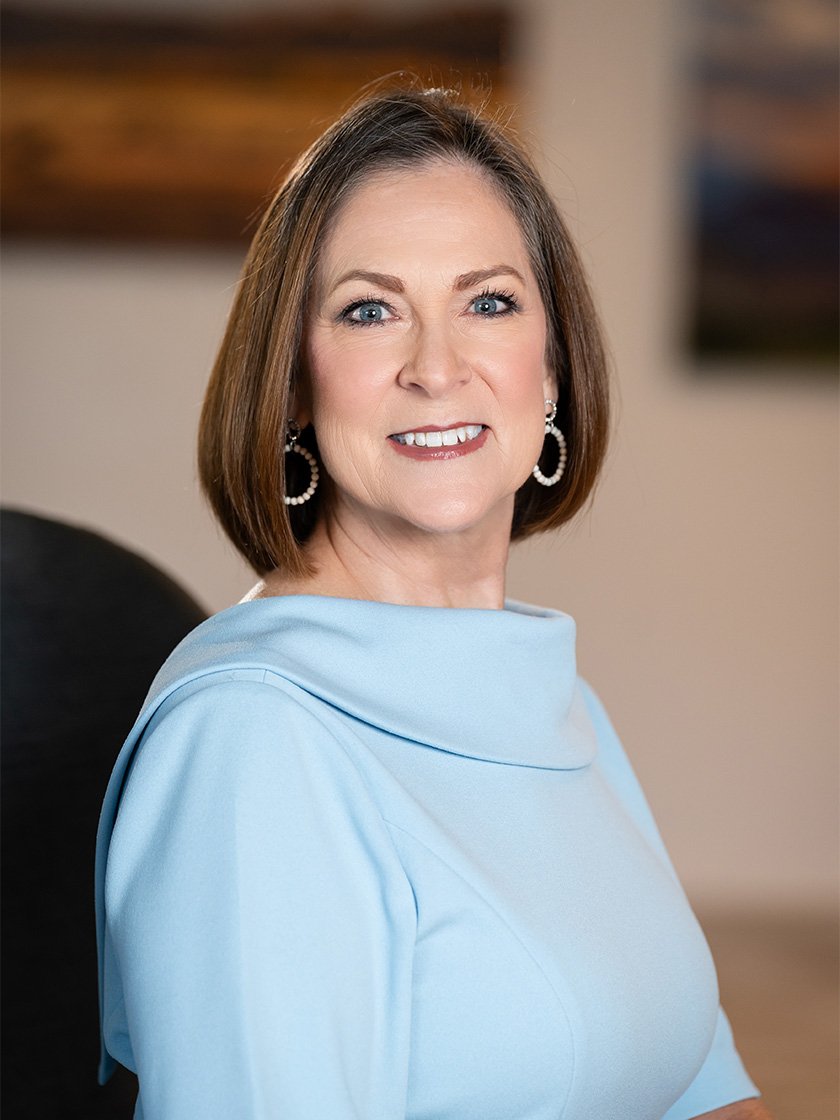 Global Real Estate Advisor
|
Sales Associate
Integrity. Fastidious. Advocate. Communicator. These are some of the words used to describe ReyAnne as she works to help you buy or sell your home. As an advocate for you, she listens and puts your needs first to make each experience as special and as seamless as possible. Her association with the Spann Group, a top-producing real estate company in Fort Worth, allows her to leverage the group's expertise to maximize your
[...]
Integrity. Fastidious. Advocate. Communicator. These are some of the words used to describe ReyAnne as she works to help you buy or sell your home. As an advocate for you, she listens and puts your needs first to make each experience as special and as seamless as possible. Her association with the Spann Group, a top-producing real estate company in Fort Worth, allows her to leverage the group's expertise to maximize your results.
Born in Kingsville, TX, her family moved to Nashville at an early age, where she graduated from Belmont University with a bachelor's in business administration. She has since made Texas her home since 1994 and has owned homes in the Arlington Heights and Overton Park neighborhoods. Both homes had significant renovations, experiences which have proven to be invaluable in advising clients as they embark on buying or selling their homes.
Real estate is a second career for ReyAnne, who enjoyed a successful, award-winning career in medical sales for more than 25 years. That experience, which requires initiative, strong relationship building, exceptional organizational skills and follow-through, and professional, productive encounters with her customers, are still being utilized as a real estate agent.
ReyAnne is a member of the National Association of Realtors, Texas Association of Realtors, and the Greater Fort Worth Association of Realtors. She enjoys spending time with her son, and family. She also enjoys entertaining, cooking and reading.
Office Location
4828 Camp Bowie Blvd
Fort Worth, TX 76107
Specifications
Languages: English
Specialties:
Service Area:
ReyAnne's Testimonials
I dealt exclusively with team member ReyAnne Moorehead. She was prompt, professional and always kept me updated on progress.
Todd Limbocker
My husband and I had been putting in VA offers well over asking price on 3 houses all to be turned down before we reached out to James, from the Spann group, to take on our home search. James arranged a meet up for all of us soon after. The professionalism of the team, their unique style of understanding your personality as a buyer and ReyAnne's confidence that we'd find home just right for our family of 6 gave us renewed hope. We started off our search which was in three neighboring [...]
The Henry Family
Contact
Hi there! How can we help you?
Contact us using the form below or give us a call.
Hi there! How can we help you?
Contact us using the form below or give us a call.