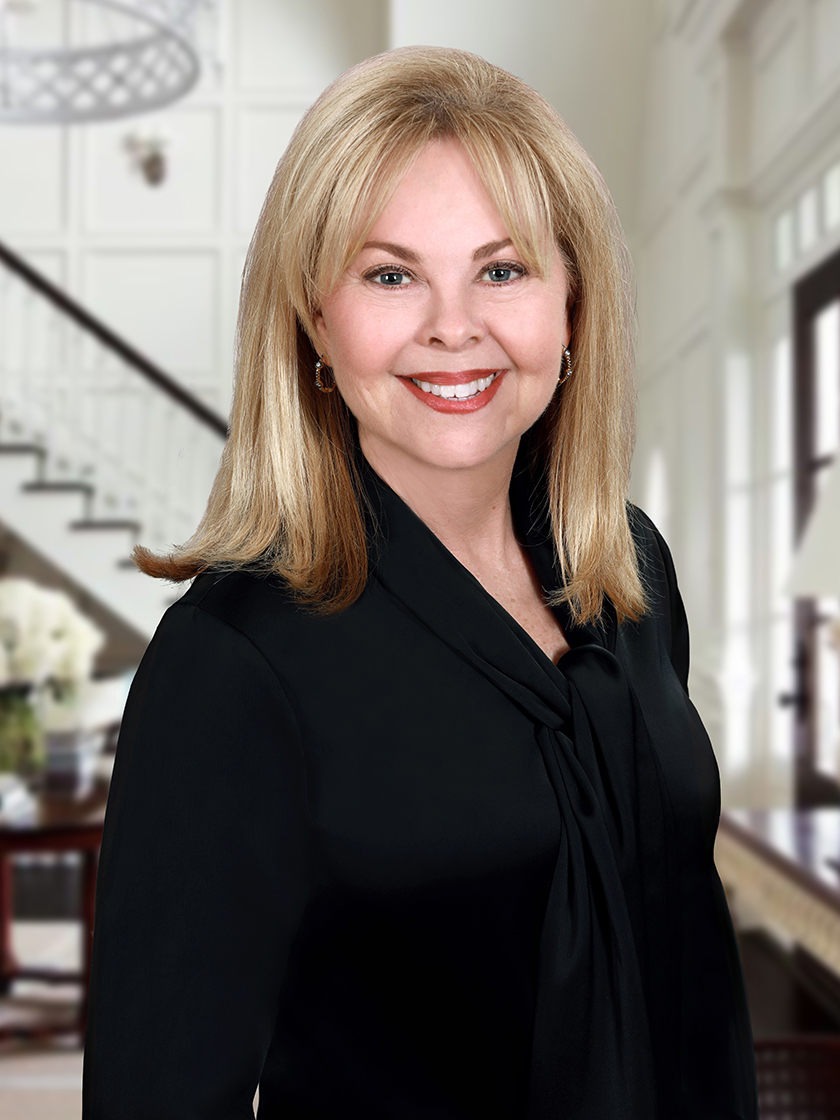 Broker Associate
|
Associate Broker
Renee Eiband has been a real estate broker for over thirty years with a background in both commercial and residential real estate. Her training began at the Neeley School of Business at TCU with a concentration in real estate Investment and finance. A top producer, she is known for the extraordinary service that she and her business partner, Katie Roberts, deliver to their clients. Her desire to help people led her to concentrate on residential real estate. "Helping someone find a home, [...]
Renee Eiband has been a real estate broker for over thirty years with a background in both commercial and residential real estate. Her training began at the Neeley School of Business at TCU with a concentration in real estate Investment and finance. A top producer, she is known for the extraordinary service that she and her business partner, Katie Roberts, deliver to their clients. Her desire to help people led her to concentrate on residential real estate. "Helping someone find a home, a place to begin their lives in their community is very rewarding. It is bigger than just a house; it is where people make friends and make history for themselves and their families."

She was named at the beginning of her career in residential real estate by Fort Worth Magazine as a "Realtor on the Rise" and has also received the Fort Worth Business Press "Best in Customer Service." What is important to Renee is that her clients receive an experience they want to repeat and pass on to their friends and family. Renee and Katie have developed a strong business based on the referrals of friends and past clients.

Her passion for finding homes for "four legged clients" is also well known. Renee has been a volunteer for the Humane Society of North Texas for the past eight years. Volunteering, fostering and re-homing over 100 dogs, she has raised awareness for the plight of unwanted pets in North Texas.

She has also become involved in the last two years with a Fort Worth initiative in a blighted area of the city, known as Las Vegas Trails. Her work there for the homeless and disenfranchised has helped raise awareness, manpower and financial resources for the residents in this west Fort Worth community.

The book by Jim Collins, Good to Great, is how Renee lives her life. Trying to leave everyone and everything better than how she found them.
Office Location
4828 Camp Bowie Blvd
Fort Worth, TX 76107
Contact Info
Specifications
Languages:
Specialties:
Service Area:
Renee's Testimonials
This is our second time to use Renee to buy our new home. She was critical in the final stages as we negotiated final steps with our builder/agent. Her expertise and patience was much appreciated as our timeline was extended many months by our builder (and COVID). We highly recommend Renee for all of your real estate (buying or selling) needs.
Julie D.
Renee helped me and my wife buy our first home together. We started looking with one set of expectations, but soon gave up because we didn't find anything we liked. Renee must have shown us a dozen places before we decided to temporarily abandon our search and continue saving for a higher down payment. Several months later, we picked back up with Renee right where we left off. After showing us another dozen places, we finally found our perfect home. Renee navigated us through the process with [...]
L McMahan
Renee has bought and sold several houses for us over many years--always a pro, always responsive, always a delight to work with!
Jon and Elizabeth Kerr
We are very impressed with the level of service and professionalism provided by Renee Eiband and the team at Briggs Freeman. The process was very well managed and a high level of focus and energy were clearly observed throughout the preparation, marketing and closing periods. Could not be more pleased with our experience !
LJM Properties LLC
Where do we start? We have used Renee now for two home purchases and a home sale, and we have had a relationship with her for the past eight years. She is responsive, patient, and thinks outside the box. And most importantly, she is a fabulous person who is a joy to be around. When you consider your real estate agent as a part of your Fort Worth family, you know you've stumbled upon something special; we can't recommend Renee enough!
Chris G.
Contact
Hi there! How can we help you?
Contact us using the form below or give us a call.
Hi there! How can we help you?
Contact us using the form below or give us a call.