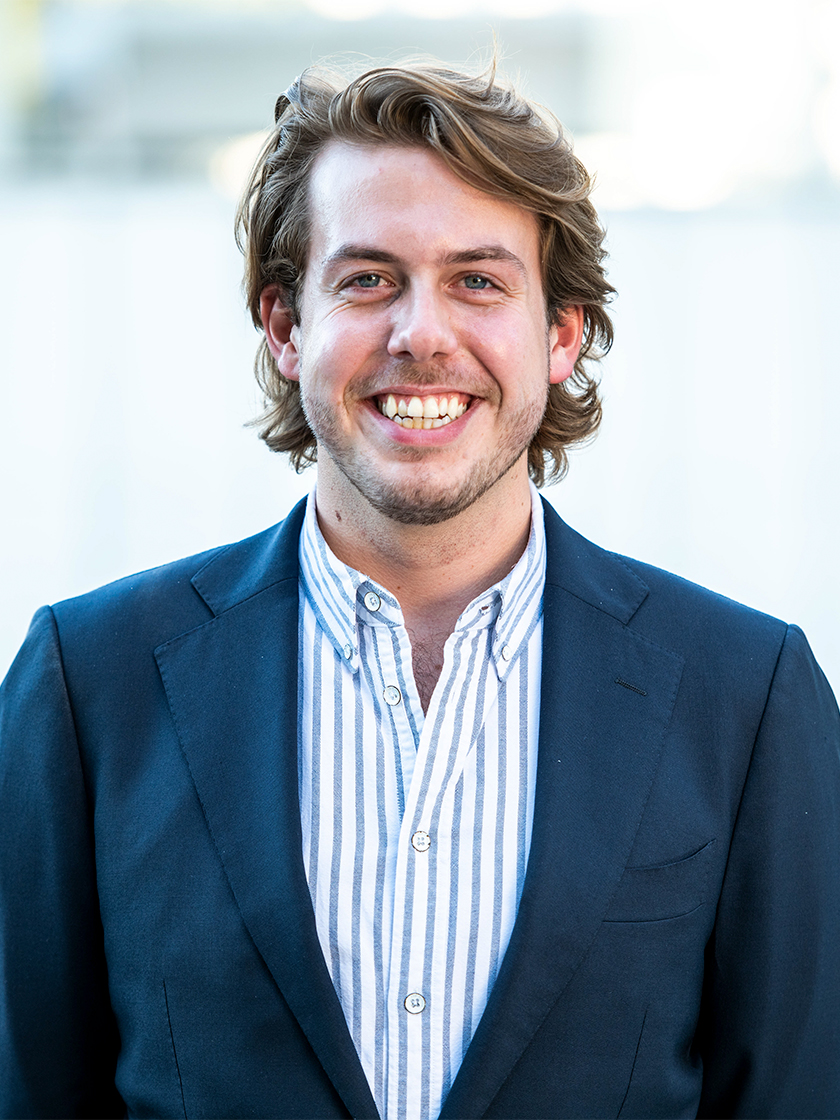 Commercial Real Estate Advisor
|
Sales Associate
Reese Davis' career began at a younger age than most. At 12, he started spending his after-school hours at his family's publishing office, observing what it takes to own and operate a company. When he was older, he took on a multitude of small jobs and eventually started his own successful landscaping business — while still in high school. All that business acumen gave Reese an exceptionally strong foundation. His takeaway, which he lives by every day? "The importance of honesty, [...]
Reese Davis' career began at a younger age than most. At 12, he started spending his after-school hours at his family's publishing office, observing what it takes to own and operate a company. When he was older, he took on a multitude of small jobs and eventually started his own successful landscaping business — while still in high school. All that business acumen gave Reese an exceptionally strong foundation. His takeaway, which he lives by every day? "The importance of honesty, integrity and delivering the best service to every one of my clients."

A Texas native, Reese has a comprehensive knowledge of the Dallas-Fort Worth metroplex and other areas around the state. Coupling his knowledge and expertise with his unique connections — including while attending Southern Methodist University — Reese has cultivated a strong network of resources. Because of this network, which includes real estate professionals and high-net-worth individuals around Texas and beyond, Reese is an advantageous value-add in each of his commercial real estate deals. As part of the Commercial Division at Briggs Freeman Sotheby's International Realty, Reese is responsible for business development, deal sourcing, due diligence, client relations and more. He has a love of architectural engineering — especially the study of how to develop large-scale structures — which is another unique benefit for his clients.

On Reese's rare days off, you'll likely find him with his friends or family at a golf course, wakesurfing or at an SMU football game. He also loves spending time outdoors, going to automotive events and volunteering.
Office Location
3131 Turtle Creek Blvd, 4th & 5th Floor
Dallas, TX 75219
Contact Info
Specifications
Languages:
Specialties:
Service Area:
Contact
Hi there! How can we help you?
Contact us using the form below or give us a call.
Hi there! How can we help you?
Contact us using the form below or give us a call.