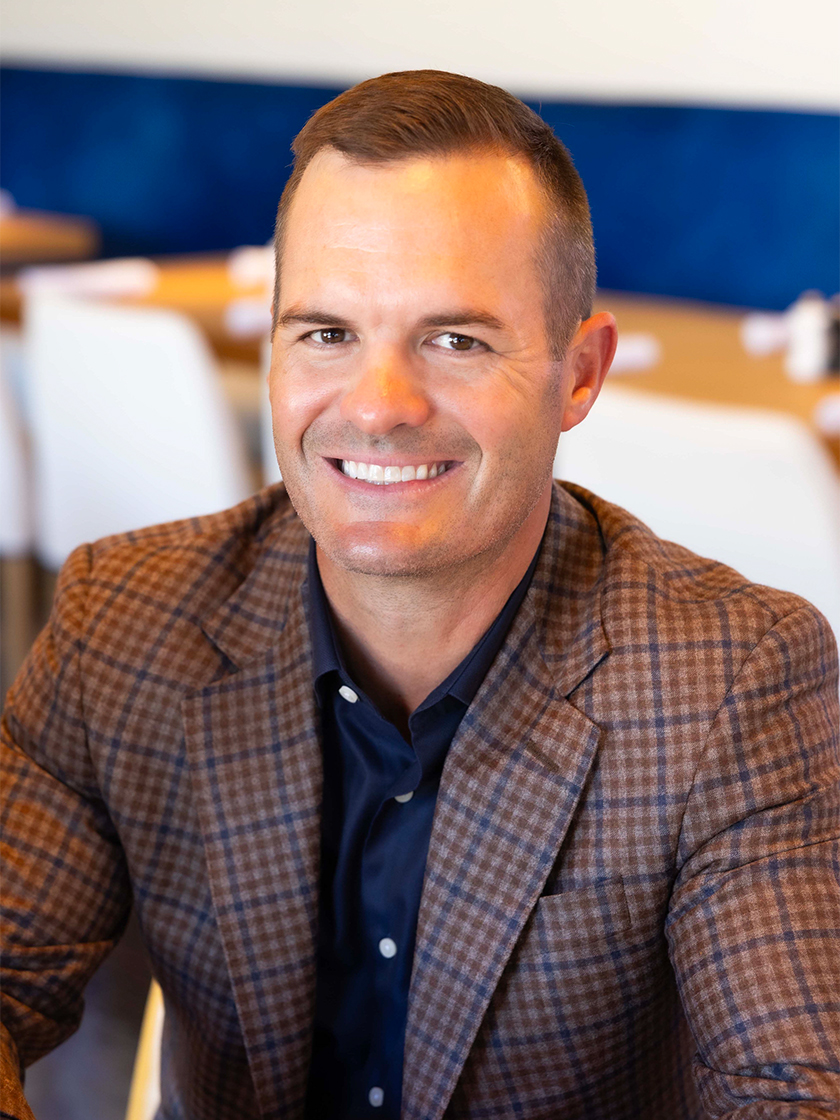 Global Real Estate Advisor
|
Sales Associate
Raleigh Green is one of the foremost luxury real estate advisors in the Dallas-Fort Worth area, with five-star reviews from all his clients. He is dedicated to realizing optimal results for his clients, regardless of their desired price point, by pursuing total excellence at every stage in their buying and selling journey. Innovation and hard work are not just buzzwords to him: They are true characteristics of Raleigh's work ethic and commitment to authentic relationships that inspire [...]
Raleigh Green is one of the foremost luxury real estate advisors in the Dallas-Fort Worth area, with five-star reviews from all his clients. He is dedicated to realizing optimal results for his clients, regardless of their desired price point, by pursuing total excellence at every stage in their buying and selling journey. Innovation and hard work are not just buzzwords to him: They are true characteristics of Raleigh's work ethic and commitment to authentic relationships that inspire fierce client loyalty. He is a proven leader, a top producer and a force to be reckoned with when negotiating on behalf of his clients.

Born and raised in Fort Worth, Raleigh is active in the community and serves on the board of the Monticello Neighborhood Association, the tennis committee of the River Crest Country Club and is a Re-Engage leader at Christ Chapel Bible Church, where he and his family are members. Fun fact: Raleigh's community knowledge and associations have earned him the nickname "The Mayor of Fort Worth." As a former NCAA Division 1 athlete at The University of Texas at Austin, a graduate of Texas Christian University in Fort Worth and an MBA graduate from Southern Methodist University in Dallas, Raleigh has the Texas connections and insight to be the real estate agent to trust with every real estate need.
Office Location
4828 Camp Bowie Blvd
Fort Worth, TX 76107
Specifications
Languages: English
Specialties:
Service Area:
Raleigh's Testimonials
Coming from another state, Raleigh was great about showing us the surrounding areas. He is local and knows about the market, but he gave us a great lay of the land including grocery stores, tennis facilities, gyms, and restaurants. He even sponsored us for membership at our new country club. Raleigh is energetic and casual all at once and never did we feel any pressure from him. He found a listing off-market and did a FaceTime showing of the home we eventually put an offer on.
Lisa R.
Raleigh did a wonderful job finding a home for my wife and me. We are new to Fort Worth so we didn't know much about the neighborhoods, but Raleigh was a great resource for information. He showed us many different options that checked off all our boxes! He also showed us the potential each home could have and the value we would be getting with each option. We would recommend him to anyone looking for a new place to call home.
Will Taylor
If you want someone who knows the ins and outs of todays aggressive market, Raleigh is the realtor you need! I feel as tough he went above and beyond to help us, paying attention to every detail, being available to answer every question, and to comfort us when our emotions began to get the best of us. Buying a home can be scary and intimidating, but it doesn't have to be, not when Raleigh is your realtor. We are forever grateful for how he served our family during the home searching and buying [...]
Davin Sanders
Raleigh was the absolute BEST realtor!! He helped us understand property value and showed us what to look for when purchasing a home. He was the biggest help and I could not have imagined purchasing my first home with anyone else on my team! Thank you, Raleigh!
Alexandra D.
Raleigh helped make our remote home buying experience as seamless as possible. He was knowledgeable about the local real estate market and always available to answer our questions. I would definitely recommend Raleigh for any real estate needs.
Sunni S.
Raleigh is hands down the best realtor around. He made everything easier on us as first-time home buyers and coached us through all the emotions of buying a home in this market. He is a very knowledgeable and genuine person. I have already recommended him to multiple family members and friends. He's the real deal. Thanks, Raleigh!
Michael Perez
I am relocating from Saint Louis to Fort Worth and I needed to find a realtor that could facilitate the process of finding a home long distance. Raleigh and his team were great! They set up a website for me to save listings. He helped me line up showings for the week I was going to be in town. Plus, he connected me to a mortgage broker that helped prequalify me so I would be ready to make an offer if I found a house. Raleigh listened to what was important to me, he was patient, [...]
Lina G.
Raleigh was the realtor/listing agent who sold my parent's home and my home. His professionalism is exhibited by doing a great review of the market comps of the properties in the area of each home. The listing price was right on the mark and both houses sold within a few hrs/days of being listed. He will keep you informed as the sale formalizes. He is kind, not pushy, and his opinions have value. He's a 10 in my book! I will contact him again if I ever need a realtor.
Pamela K.
Raleigh is a detail oriented, laser focused advocate for his clients. He leaves no detail to chance and is willing to help in any manner to make the sales and buying process seamless and stress free for all parties. When we were faced with a difficult personal situation, Raleigh demonstrated compassion and understanding. It is impossible that there is a better real estate professional in the metroplex than Raleigh Green.
Rory Connor
Raleigh Green is a professional in every sense of the word. He communicated continuously through the entire process, making not fully understood items very clear. Should the need arise, I would happily use him again and I whole heartily recommend him to others.
Doug Parker
Contact
Hi there! How can we help you?
Contact us using the form below or give us a call.
Hi there! How can we help you?
Contact us using the form below or give us a call.