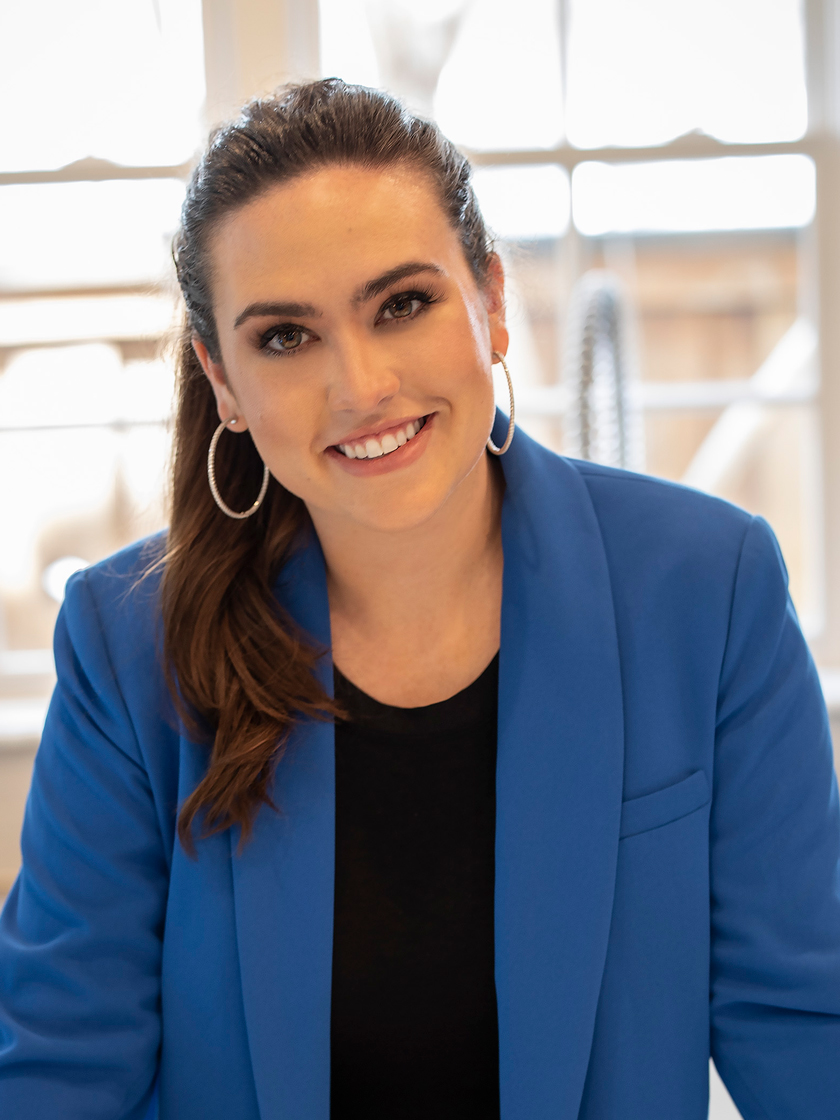 Global Real Estate Advisor
|
Sales Associate
Rachel Finkbohner's top priority is providing quality service to her clients. According to Rachel, performance is not just a promise but a guarantee. With an interest in all areas of Dallas, Rachel's keen eye and special attention to detail give her the unique ability to match clients with their preferred properties. Whether her clients are buying or selling, Rachel provides a high level of service in a fast-paced real estate [...]
Rachel Finkbohner's top priority is providing quality service to her clients. According to Rachel, performance is not just a promise but a guarantee. With an interest in all areas of Dallas, Rachel's keen eye and special attention to detail give her the unique ability to match clients with their preferred properties. Whether her clients are buying or selling, Rachel provides a high level of service in a fast-paced real estate market.


Born and raised in Mobile, Alabama, Rachel made the move to Texas to attend Southern Methodist University with a double major in Corporate Communication and Public Affairs. After graduation from SMU, she worked for Uber on their Public Policy and Communications team and then for Westwood Holdings Group. Working with people from a diversity of backgrounds during her previous positions has been beneficial for her real estate career.


Rachel has been in Dallas for over seven years and has lived in Lakewood, the Park Cities, Uptown, Turtle Creek and currently resides in the Oak Lawn area. She enjoys traveling, especially to visit her family members in New York City and friends out west. She is an avid Alabama football fan and an SMU basketball fan - Roll Tide and Pony Up!


She is an active and involved member of the Slipper Club of Dallas, an organization dedicated to serving women and the community while making a difference in Dallas. All members of this group are under thirty years of age. She is also a member of Club 22 which is the Host Committee for Kershaw's Challenge, Clayton Kershaw's non-profit organization. Rachel volunteers with at-risk children in low-income neighborhoods and she also helps plan fundraisers to enable these children to play sports. Giving back to the community is a very important aspect of her life.
Office Location
3131 Turtle Creek Blvd, 4th & 5th Floor
Dallas, TX 75219
Contact Info
Specifications
Languages:
Specialties:
Service Area:
Rachel's Testimonials
Rachel is a great realtor, friendly and easy to work with. She will do everything she can to ensure you get the house you want at a good price
Samuel Nastri
Rachel and Shaun were great to work with!
Zachary Littleton
Rachel could not have made our first home-buying experience more enjoyable. Insert whatever superlative you want here, it's accurate! Thank you for all your hard work.
Dylan Anderson
Rachel crushed it in a super competitive market!
Connor Fair
Rachel and Lisa provided top Seller representation and over the top efforts to land me a location post closing. Strong market knowledge and sound investment opinions.
Samuel Nicholas Borgese
Rachel and Lisa provided proven real estate expertise to represent me in the sale of two residences that were sold at the right prices within 90 days of their engagement. Highly recommend them to anyone interested in knolwedgable representation and committed personal attention.
Samuel Borgese
Your firm is the best. Rachel Finkbohner is thorough, prompt, has great insight, and is a total professional. She did an absolutely fantastic job for us. Her advice was always spot on. She is tremendous. I would not hire anyone else. Rachel is the top!
George and Sandra Finkbohner
This was the best experience I've had with purchasing a home and would highly recommended Rachel to anyone looking to purchase a home.
John Holman
Rachel was great. Went above and beyond through the whole buying process
Joel Thornton
Rachel is by far the best realtor in Dallas! 1. She is extremely knowledgeable about the market. She knows all the details about every area/neighborhood. 2. She will spend as little or as much time as you want to find the perfect house for you – No pressure at any point in the process. 3. Once you find the home you want to buy, her willingness and grit kick in - she will fight for you to get everything you want in order to be happy (within reason). She is honest and will tell you what [...]
Robert Mullen
Contact
Hi there! How can we help you?
Contact us using the form below or give us a call.
Hi there! How can we help you?
Contact us using the form below or give us a call.