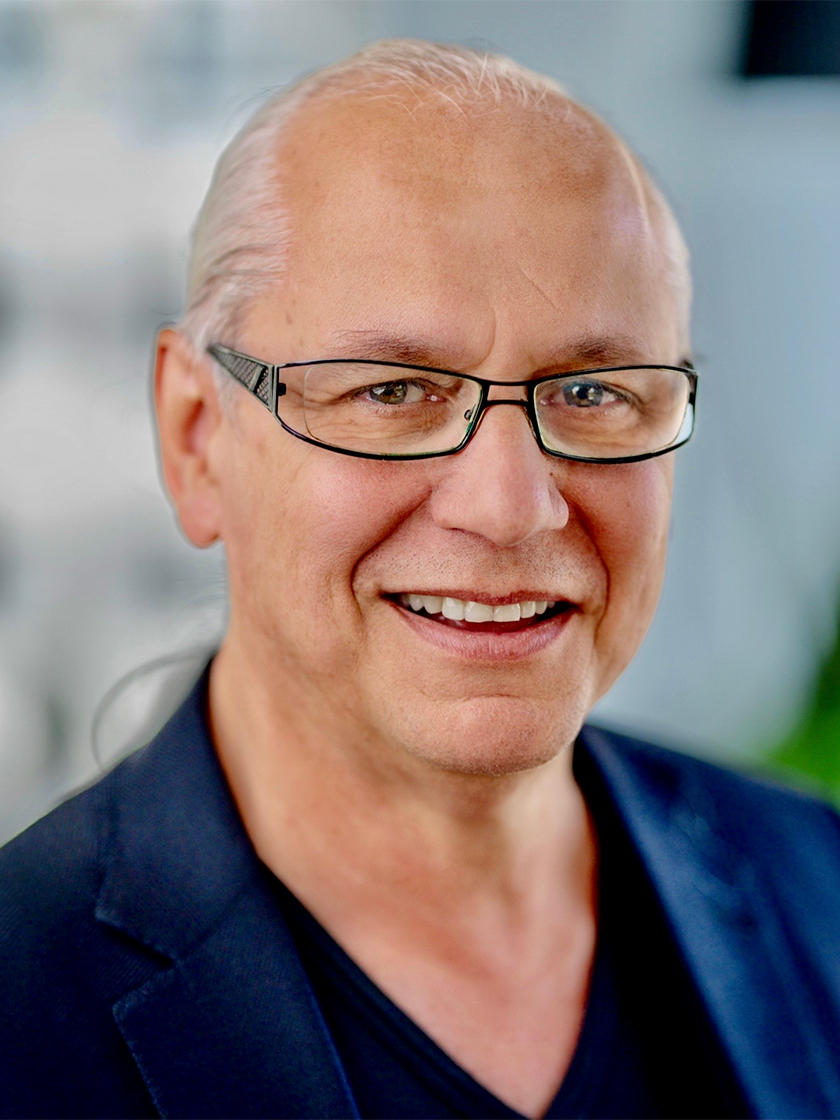 Sales Associate
|
Sales Associate
Every now and again, a masterful, intuitive way with people combines itself with a Realtor possessing powerful sales experience and a global sensibility. Pogir of Briggs Freeman Sotheby's International Realty provides his clients with an unerring eye for quality and the tremendous ability to personalize each experience in an unparalleled [...]
Every now and again, a masterful, intuitive way with people combines itself with a Realtor possessing powerful sales experience and a global sensibility. Pogir of Briggs Freeman Sotheby's International Realty provides his clients with an unerring eye for quality and the tremendous ability to personalize each experience in an unparalleled fashion.

Oftentimes, the transitional journey from one home to another requires an experienced professional that is capable of maintaining focus on his client's goals throughout the process and solving problems by thinking outside of the box. Pogir's clients all rave about his natural enthusiasm and optimistic outlook.

Pogir's journey into real estate began in 1984 as he obtained a degree in architecture. For the next couple of decades, he refined his skills with hundreds of clients as he built a reputation of superior knowledge and trust. When collaborating on each project, he is able to establish a rapport quickly as he is endowed with the unique trait of listening to a client's needs and then being able to convert those ideas into reality. With his extensive background in architecture, design, and a heavy focus on the modern vernacular he grew up appreciating in South Africa, Pogir provides a level of proficiency that is both remarkable and distinct.

Pogir has achieved multiple awards every year and in 2023 he was recognized as Individual Top Producer Companywide at Briggs Freeman Sotheby's International Realty. He understands the marketing of one's property involves so much more than what the industry has grown accustomed to. He meets with each client to assist in staging their home to be certain it is shown in its finest light. He engrosses himself in the property, its amenities and features and provides customized tours of the homes to prospective buyers. He has extensive interior design experience and incorporates travel both stateside and abroad as part of his business plan to help ensure he is fully informed in the recent trends of both design and construction. He has been commissioned to consult with homeowners in the design of their dream homes and recently assisted in the design of several luxury high rises in Dallas.

Pogir's core qualities are, in the words of a client, "character, integrity and genuine sincerity." In his own words, he "Loves life! Loves people!" His involvement with the community is complemented by his philanthropic commitment to charities such as the Cleveland Amory Black Beauty Ranch, The Men of Nehemiah, The Shelton School, Parish Episcopal School and an Advisory Board member of the After-School All-Stars North Texas Chapter. While Pogir services the entire Metroplex, he places a heavy emphasis on Highland Park, University Park, Preston Hollow, Uptown/Turtle Creek, the Design District and the North Dallas corridor.
Office Location
3131 Turtle Creek Blvd, 4th & 5th Floor
Dallas, TX 75219
Specifications
Languages: English
Specialties:
Service Area:
Pogir's Testimonials
This is the second house I've bought through Pogir at Briggs Freeman Sotheby's International Realty. What a great experience! Highly recommend this firm!
CHC Equity Group
Pogir is one of a kind with his deep knowledge of the market, genuine care of his clients' needs and unique sense of architecture and quality. We couldn't be happier having him on our side throughout the entire process. Thank you, Pogir! From the bottom of our hearts.
Oliver Zeng
Pogir is always a pleasure to work with. He values his clients and always works in their best interest.
CHC Equity Group LLC
Pogir was outstanding. Easy to work with and he responded quickly to all my questions.
Melanie Peskett
Pogir is not only a great agent but a great friend. His commitment to his clients is exemplary. Pogir takes the extra steps necessary to make sure his client is well represented. I'll definitely use his services again.
CHC Equity Group LLC
Pogir, as always, represents his clients well. You can always count on Pogir to go that extra mile to make sure your transaction is as smooth as possible. Pogir is our first choice to represent us when purchasing or selling luxury properties.
CHC Equity Group LLC
Our agent Pogir was the absolute best choice to navigate a successful transaction during the fast changing times of 2022! Every detail was carefully considered then executed and along the way Pogir listened to us and was versatile enough to make the adjustments in the complicated world of people, emotions and the biggest life decisions for most. We highly recommend Pogir if the need arises for the sale of real estate property.
Keith & Danna Rusk
Words just cannot describe how professional and easy it was to work with Pogir!!
Larry and Michelle R.
Pojir is terrific!
Mikles Living Trust
Pogir went the extra mile every step of the way. He treated our home as if it was his own after we moved. The extra things he did just because he cares redefine the listing realtor experience. He literally used his own leaf blower out front before showings to make things look perfect. He also advised brilliantly in terms of the things we needed to do in a difficult market to get top dollar for our property. Pogir is in a separate league. 5+ stars.
Gregory and Misty Stagnone
Contact
Hi there! How can we help you?
Contact us using the form below or give us a call.
Hi there! How can we help you?
Contact us using the form below or give us a call.