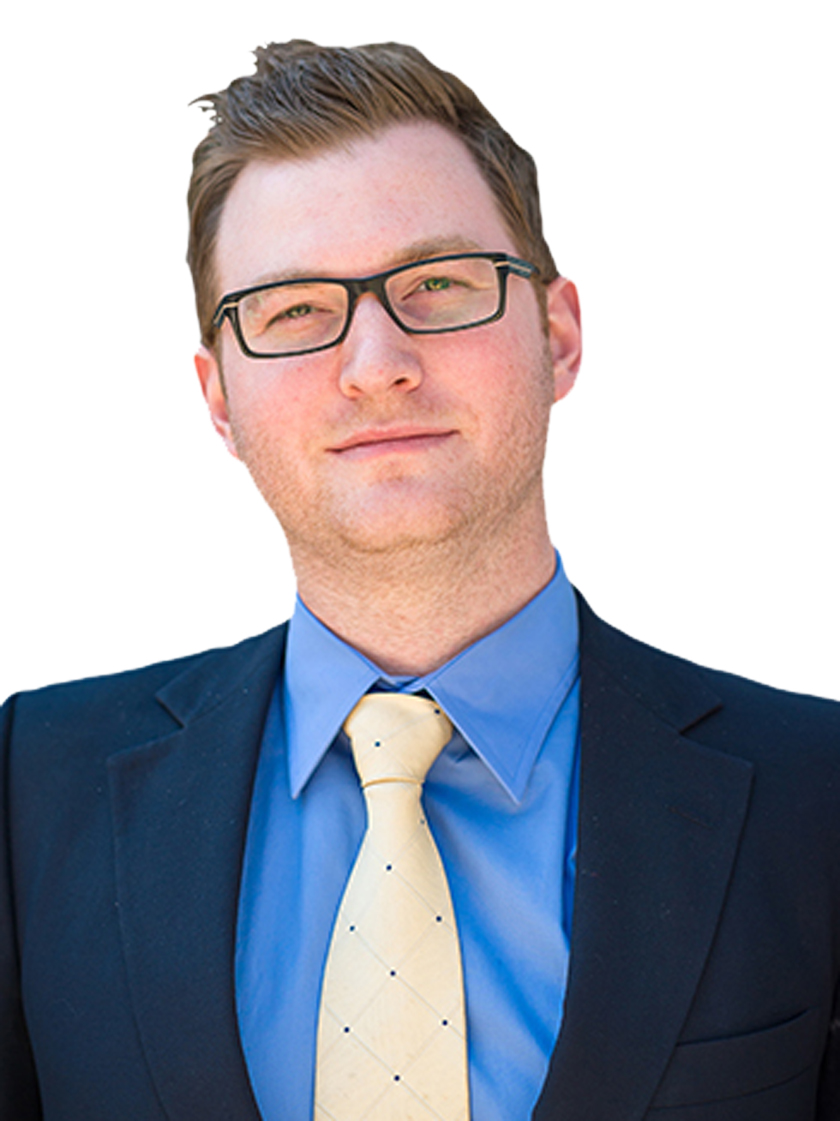 Broker Associate
|
Associate Broker
Patrick Bukowitz genuinely listens to his clients and works tirelessly on their behalf. He entered the real estate industry in 2009 and over time became VP of Sales responsible for business development at Scott Carlson Real Estate. After his arrival, the boutique brokerage sold over $50 million in real estate. At the age of 25, he became one of the youngest licensed real estate brokers in [...]
Patrick Bukowitz genuinely listens to his clients and works tirelessly on their behalf. He entered the real estate industry in 2009 and over time became VP of Sales responsible for business development at Scott Carlson Real Estate. After his arrival, the boutique brokerage sold over $50 million in real estate. At the age of 25, he became one of the youngest licensed real estate brokers in Texas.

In 2014, he joined the Briggs Freeman Sotheby's International Realty family. He is consistently ranked and awarded as one of the Top Producers in East Dallas and has sold over $80 million since joining the brokerage. Patrick enjoys working with his clients, keeping them focused, and meeting their goals. "I really like the entire process, whether building a new home, remodeling projects, investing in properties, or helping first time home buyers take the plunge," he says. Patrick also enjoys hosting out-of-towners at his East Dallas AirBnB, educating relocation buyers about the city, and showcasing what Dallas/Fort Worth has to offer. In 2021, Patrick took on the leadership role of social chair for the Briggs Freeman Sotheby's International Realty Lakewood office. He is also involved in the new agent mentoring program.

Being raised by a single working mother instilled in him a strong work ethic that continued through his studies at Southern Methodist University. Patrick was a member of the Christian fraternity, Beta Upsilon Chi, and served as intramural chair of the Alpha Kappa Psi business fraternity. He obtained his BBA in Finance from SMU's Cox School of Business in 2008.

In his leisure time, Patrick can be found volunteering at the USA Film Festival to support the local arts or helping friends start a new East Dallas restaurant. He is also an avid car enthusiast involved in Porsche Club and BMW Club racing events, which have led him to investments in the commercial automotive sector.
Office Location
6301 Gaston Avenue, P170
Dallas, TX 75214
Contact Info
Specifications
Languages:
Specialties:
Service Area:
Patrick's Testimonials
I would highly recommend him to anyone relocating, selling or buying in the Lakewood/ East Dallas area. He sold my house during a lull in the market and then helped me find the perfect house to buy. Patrick was particularly patient as I looked at many houses. They had sound advice on what to buy and what not to buy and helped me mesh my wants and needs with a good real estate decision. So happy I listened and worked with his team.
Pam G.
We cannot say enough about how great it was to work with Patrick! He is extremely knowledgeable, responsive, and persistent. He found us an awesome property off market and got it under contract before it hit MLS. Couldn't be happier! Thank you, Patrick!
Josh and Heather Burrus
Patrick Bukowitz was amazing to work with during my first purchase. Super professional. He was a genius at negotiating and getting me everything I wanted. The whole experience was smooth and easy. He really educated me about the whole buying process and explained each step along the way. I would recommend Patrick to anyone.
Jonny M.
I have had the opportunity to work with Patrick for a number of years for both personal and business transactions. Patrick and the Sotheby's team have always done an outstanding job for us. They are committed to outstanding service and really know the Dallas market well. I particularly appreciate their candor – they tell you not what you want to hear, but what they think the market is saying. I look forward to continuing to work with Patrick in the future, and would strongly recommend him [...]
Scott Reed
My sister and I could not have asked for a better and more personable realtor than Patrick Bukowitz. The property had been in our family since the 1940's, so selling it was very emotional. Patrick was a constant in getting my sister and I through this process, and always available for any questions we might have. He listened to us and our concerns. Patrick sold the property quickly and for an excellent price, and we feel very fortunate that Patrick was our realtor.
Cheryl Shirley
First of all, WOW!! Patrick went above and beyond our expectations on this transaction. This was a very emotional transaction as it was the sale of our family home for nearly 50 years. Patrick heard our needs and understood how sensitive emotions were and was able to not only carefully walk my mother through the entire process but made my her feel so much better about the entire process. From start to finish, he took time with her and her sister (both the sellers) and was truly incredible. I [...]
Lacy Cromeens
I used Patrick Bukowitz as my real estate agent to help me with my first and second home and purchase. Patrick was very helpful and always available to assist me in my search for a home. Not only was his phone on 24/7 to help with researching different listings and setting up walkthroughs, he was also providing me with basically limitless resources and information to help with making a decision on a home in the location I wanted and at the price point I could afford. As a first time homebuyer, [...]
Adam T.
My entire homebuyer experience was very enjoyable and went entirely at my pace. I never felt rushed to make a decision or pushed to try and spend more than I was comfortable with. I could not be more pleased with my purchase and with Patrick.
Admin
We had the absolute pleasure of working with Scott and Patrick in finding a new home in the Dallas area. Moving from Austin and never having used a realtor. To fully convey how great we think Scott and Patrick are, let me start by saying there are not many realtors my husband and I care for. Up until now, we have bought and sold all of our properties on our own….until we met Patrick by happenstance one afternoon. Patrick kept in touch at a friendly distance until we were ready to move, and [...]
Christopher & Lindsey R.
Patrick make the whole process seamless and easy. We recommend him to everyone we know. Thank you Patrick and Briggs Freeman!
Birchwood Custom Homes
Contact
Hi there! How can we help you?
Contact us using the form below or give us a call.
Hi there! How can we help you?
Contact us using the form below or give us a call.