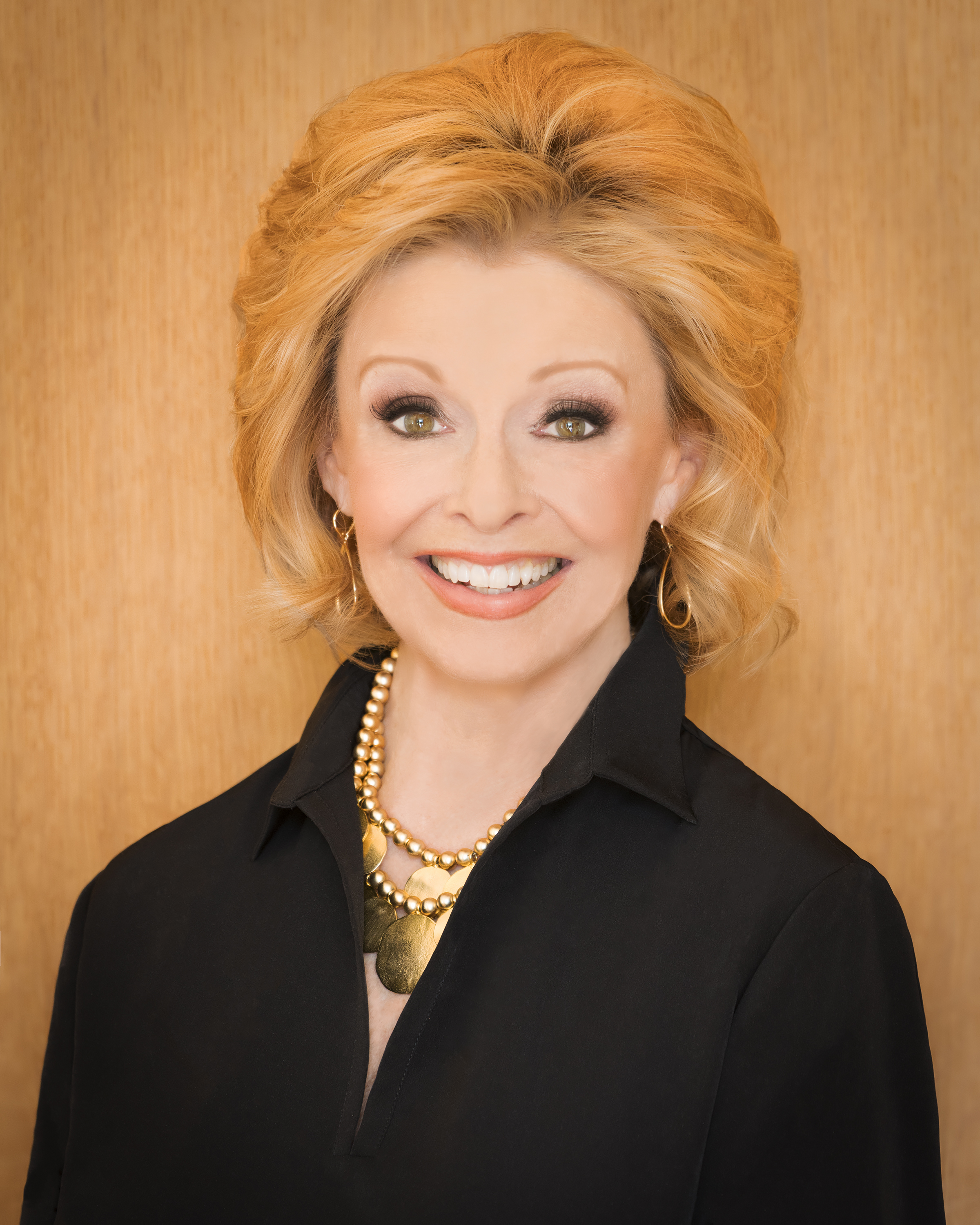 Global Real Estate Advisor
|
Sales Associate
WHAT I BRING TO YOU

Buying or selling a home is serious business and if there is one thing I know, it's business.

After many successful years in corporate sales and management, I decided to join the wonderful team at Briggs Freeman Sotheby's International Realty. Real estate had been a passion of mine for years, and I eagerly welcomed the opportunity to redirect my selling, negotiating and problem-solving skills to the real estate [...]
WHAT I BRING TO YOU

Buying or selling a home is serious business and if there is one thing I know, it's business.

After many successful years in corporate sales and management, I decided to join the wonderful team at Briggs Freeman Sotheby's International Realty. Real estate had been a passion of mine for years, and I eagerly welcomed the opportunity to redirect my selling, negotiating and problem-solving skills to the real estate industry.

What serves my clients well is the combination of my dogged determination, analytical mind and vast experience in creative problem solving. I have found that more often than not, a transaction that seems lost can be saved with a commitment to think outside of the box, persevere and get the task accomplished. My unwillingness to walk away from a potential sale without doing everything in my power to overcome an obstacle is by far the biggest reason why so much of my business is from returning clients or referrals.

As a natural born sales person, I love the people I meet in this business. Cultivating strong relationships is important to me and a reason that I have such a passion for selling homes. The smile on the face of my client after buying or selling a home is the greatest paycheck in the world. Knowing I have helped another achieve their goal gives me a level of personal satisfaction that my corporate experience never could. This truly is my dream job, and I would love to work with you!

BACKGROUND THAT WORKS FOR YOU

Participated in and taught professional sales and negotiation training for the last 30 years, and I stay up on the ever changing trends in the marketplace.

Repeatedly selected as "Best Realtor" by D Magazine.

Established networking affiliations, including Premier Producers, allowing me to market your property to the top real estate professionals in Dallas, as well as find you special properties not always listed in MLS.

Lived in Preston Hollow and Park Cities and specialize in these areas along with downtown, Lakewood, and the northern suburbs.

As a dedicated volunteer, involved in many organizations focusing on improving the quality of life in our community.

RESULTS

As a lifelong business woman, I am detailed, focused and result oriented. I clearly understand and honor the importance of satisfying a client's needs. Over 50% of my business stems from repeat customers and an astounding 70% comes from referrals. The measurement of a satisfied client can be difficult, but for me, the numbers speak for themselves.
Office Location
3131 Turtle Creek Blvd, 4th & 5th Floor
Dallas, TX 75219
Contact Info
Specifications
Languages:
Specialties:
Service Area:
Pamela's Testimonials
Finding a new home is stressful. Finding a new home in an unfamiliar city is even more so. Doing it long-distance is almost impossible. Except we had 'Team Brannon' every step of the way. Pam Brannon is truly a Briggs Freeman superstar. It's doubtful we would have ever made the move to Dallas without her. She not only found us the perfect house in the perfect neighborhood, but she helped us navigate the highly competitive marketplace by being on top of every listing, every day. I would often [...]
Susan & Prescott Andrews
In 2014 we moved to Dallas and knew nothing about the city or the area. After spending the majority of our lives in Houston, the move was a bit overwhelming to say the least. The owner of my company at the time recommended we use Pam to help us find a home. Pam made the process extremely easy and understood exactly what we wanted, even if we didn't. We had such an excellent experience with Pam that we ended up doing four transactions with her over the coming years. The second home she [...]
Mary & Tye G.
We were very fortunate to meet local realtor Pam Brannon and have already referred her to dear friends who are now also happy clients. She earned our loyalty. Our move to Dallas from Chicago was a long process. Pam thoughtfully guided us through our research and exploration with great patience, helping us find and close the perfect location in the Park Cities. She listened, offered great insights and matched our vision to the market with a keen eye to value. This was the 6th real estate [...]
Alan Free
Pam was well engaged and thoughtful throughout the process. She listened so well to us and responded rapidly to our questions or concerns. She kept us up-to-date on what was happening regarding our rather unusual house, helped us think through options, and kept our multiple contract extensions current when the buyers ran into snags with their lender. Pam is a true professional. We could not have been happier!
Jeannine and Ted F.
Pam Brannon was our agent. We worked very well together. She gave honest opinions about touch ups for the house and staging. She was very familiar with the neighborhood and the HOA. She let people in and out of the house for repairs/painting and even to drip the faucets when we were unavailable. Pam was efficient and kept me abreast of the paperwork and DoCu signing contracts and agreements for closing. I would never have been able to do this without her guidance and support. She even gave us [...]
Estate of Randall Shafer
Pam made the buy very easy
Janet Drake
Pam Brannon is great working with and would recommend her again snd again
Estate of Daniel B Mahoney
I just want to say thank you for taking such good care of us and the sale of our home. I could not have asked for more thoughtful guidance throughout the selling period. As you know, your advice to stage the second bedroom and the request to clean up/out the garage were both very beneficial. My husband and I appreciate your attention to the buyers' comments and your response(s) to those comments more than you can know. In addition your professionalism, your availability and your calm [...]
Chris
It is with great honor and respect that we would like to offer our testimonial of our experience with Pam Brannon as our Realtor. Last year, we were about to begin on the next chapter of our life with retirement. At the time, we were living out of state and had made the decision to begin this next phase of our life, living near our youngest son in Dallas. Not only was Dallas a new city for us to begin life, but we were beginning an entire new lifestyle with retirement. As we engaged with [...]
Kim and Greg M.
Contact
Hi there! How can we help you?
Contact us using the form below or give us a call.
Hi there! How can we help you?
Contact us using the form below or give us a call.