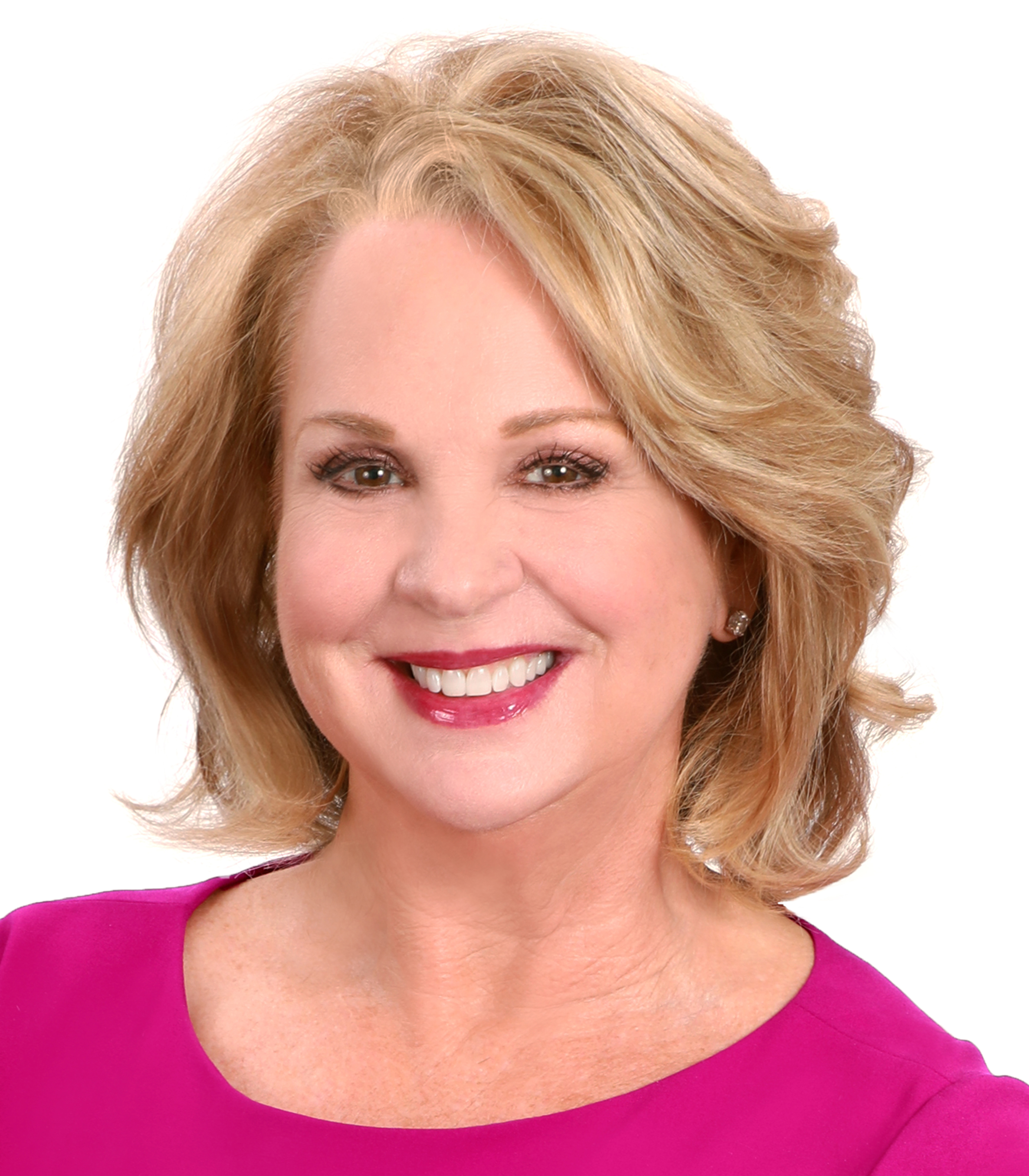 Global Real Estate Advisor
|
Sales Associate
D Magazine Top Producer 2014, 2015,2016, 2017, 2020
D Magazine Best 2018
Voted Top Realtor by Fort Worth Magazine in 2016, 2017
Voted Top Realtor for 360 West Magazine 2019
Southlake Top Producing Team 2018

Marilyn Newton, a licensed REALTOR® since 1990, has repeatedly been recognized as one of the area's Top Producers, an acknowledgement of her great customer service and high level of expertise in understanding the real estate market. Marilyn keeps her client's needs at the forefront of [...]
D Magazine Top Producer 2014, 2015,2016, 2017, 2020
D Magazine Best 2018
Voted Top Realtor by Fort Worth Magazine in 2016, 2017
Voted Top Realtor for 360 West Magazine 2019
Southlake Top Producing Team 2018

Marilyn Newton, a licensed REALTOR® since 1990, has repeatedly been recognized as one of the area's Top Producers, an acknowledgement of her great customer service and high level of expertise in understanding the real estate market. Marilyn keeps her client's needs at the forefront of her business and believes it is critical that each client receives superior service.

"We have purchased seven homes with Marilyn, and successfully marketed and sold four others in the past twenty years. Marilyn is a total pro. She understands her clients' needs and works patiently and tirelessly to get results. She is extremely well-networked and respected in the elite tier of the residential real estate community. There is a huge difference in the experience and quality of agents, and we can't recommend Marilyn highly enough." Chris & Amy Putnam, Colleyville.

Marilyn, a native Texan, received a BS in Mathematics from the University of Texas in Arlington, giving her a unique ability to analyze property market values for clients who are buying or selling.

Marilyn's love for the real estate industry has led her to manage two real estate offices where she trained, coached and mentored agents in their day to day real estate business. However, her desire to help clients with their real estate needs has brought her back into the sales force.

Marilyn has enjoyed supporting the United Way of Tarrant County by coordinating several fundraisers. Her efforts have helped to contribute more than $40,000 towards the United Way goals of improving lives in our community.
Office Location
4828 Camp Bowie Blvd
Fort Worth, TX 76107
Contact Info
Specifications
Languages:
Specialties:
Service Area:
Marilyn's Testimonials
Working with Marilyn Newton has been by far the best experience I have ever had with a real estate agent. She is extremely professional. She has an eye for detail. Her 30 years work experience gives her an advantage over most agents. Your company is lucky to have her. With Marilyn's efficiency and her ability to deal with everyone involved, ny closing took less than a month. Well done, Marilyn. Well done, Briggs Freeman Sotheby's International Realty.
Debra C.
Marilyn Newton was my very first realtor over 30 years ago. She is the same, kind, efficient person today as she was back then. Marilyn takes a difficult, stressful process and makes it very simple by breaking it down into a few easy steps. She is very professional and has an enormously large wealth of information stored from years of experience. Most people do not have this encyclopedia in their repertoire, and it certainly comes in handy at a moment's notice! She doesn't have to call [...]
Debra Campbell
The Newton Kell Team are professional, knowledgeable and most important, honest. If you are in search of a realtor, Theresa Kell and Marilyn Newton are the ones to call! I highly recommend The Newton Kell Team.
Carolina P. from Mira Lagos
The negotiation was smooth and actually quite enjoyable. Marilyn's recommendations were spot-on and we even closed early. What a dream come true.
Denielle and Mitch G.
Marilyn's knowledge of the market in North Texas, paired with her cunning negotiation tactics, easily won us a home we would have only dreamed about.
Jeff and Alex C.
The Newton Kell Team went above and beyond to be sure my wife and I found the home we were actively seeking. As first-time home buyers, with little experience in an aggressive market, Marilyn and Theresa instrumental in finding and ultimately securing our first home. Their knowledge of the market in North Texas, paired with their cunning negotiation tactics, easily won us a home we would have only dreamed about without their help. After seeing many listings on the market in our desired region [...]
Alex and Jeff C., 2019
With so many unforeseen details required for a smooth transaction, Marilyn, with her decades of experience, presented the prioritized information in a manner easy to comprehend. The homebuying process can appear daunting, but Marilyn's personable demeanor and subtle humor made the experience a pleasure.
Jeff and Alex C.
The Newton Kell Team are attentive and honest Realtors. They focus on having local knowledge, expertise in the process, being responsive, and doing what's best for their clients. Choosing the right realtor is the most important decision when buying or selling a home and I highly recommend the Newton Kell Team.
Stacie G. from Grand Peninsula
We listed our house in Lowe's Farm with The Newton Kell Team. They did a fabulous job staging, photographing & hosting an open house. Our house sold in two weeks! Theresa Kell and Marilyn Newton were always willing to help us in any way they could.
Mitzi P. from Hide A Way Lake
The Newton Kell Team is knowledgeable, hard-working, and genuine. I highly recommend using Theresa Kell and Marilyn Newton if you are looking to buy or sell a home in this area.
Kip B. from Mira Lagos
Contact
Hi there! How can we help you?
Contact us using the form below or give us a call.
Hi there! How can we help you?
Contact us using the form below or give us a call.