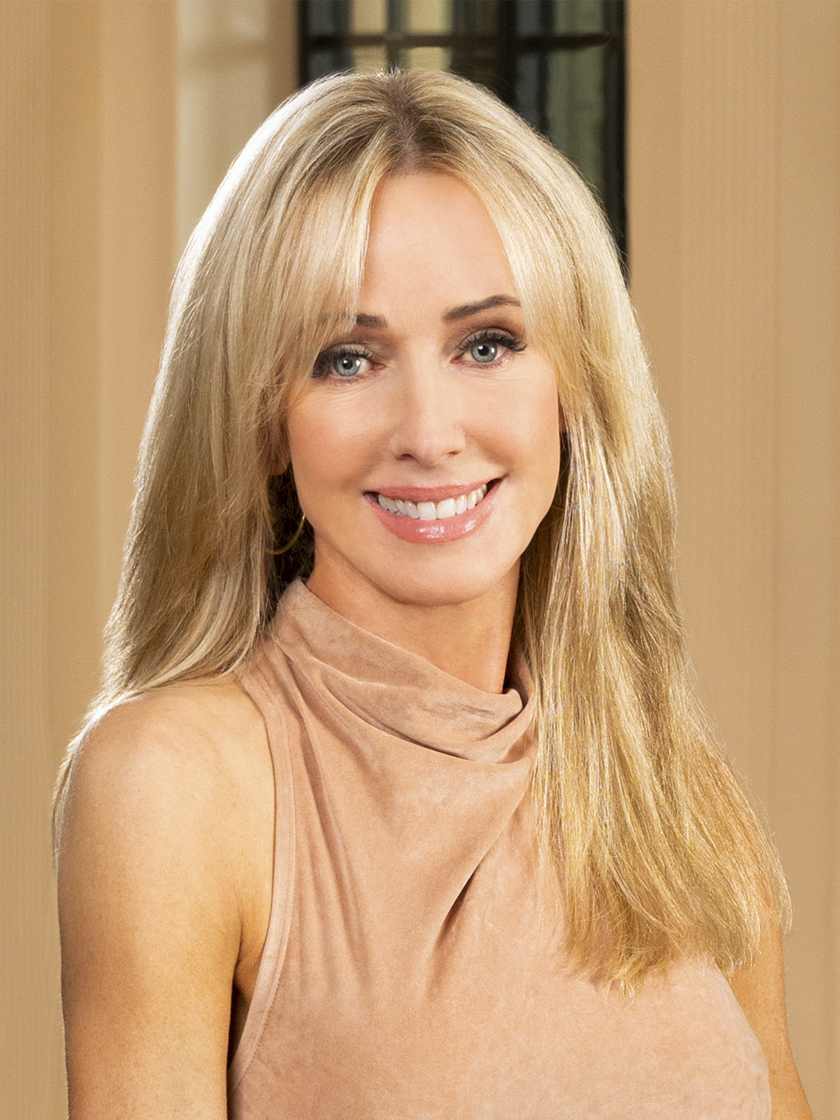 Sales Associate
|
Sales Associate
Lisa West has lived in Dallas for over twenty-five years. As a realtor with the Briggs Freeman Sotheby's International Realty team, she serves neighborhoods to the north. Lisa understands that real estate is a relationship-based business. She strives to build relationships based on trust and confidence. She has an established name in the industry due to her connectivity and drive for success. She works tirelessly to make sure her clients' real estate needs, goals and dreams are met. [...]
Lisa West has lived in Dallas for over twenty-five years. As a realtor with the Briggs Freeman Sotheby's International Realty team, she serves neighborhoods to the north. Lisa understands that real estate is a relationship-based business. She strives to build relationships based on trust and confidence. She has an established name in the industry due to her connectivity and drive for success. She works tirelessly to make sure her clients' real estate needs, goals and dreams are met. Her primary goal is to provide exemplary service to all clients through out the entire process which includes the "thrill of the hunt" to the closing day celebration. Lisa attended the University of North Texas, receiving a bachelor's in business administration. She is extremely dedicated to raising her three children who attend Parish Episcopal School. She currently lives in North Dallas and is very active in her community.
Office Location
7301 Lone Star Drive, Suite A-115
Plano, TX 75024
Specifications
Languages: English
Specialties:
Service Area:
Lisa's Testimonials
Lisa spent many days showing us homes, and she was always ahead of the game when new ones were coming on the market. She was always available when we called, e-mailed or texted. We received multiple offers on the home we were selling, in less than a week on the market.
Jeff and Leigh Ann M.
We have dealt with many realtors over the years, but Lisa West is the most professional, thorough and caring of them all. From our first meeting with her to days after the sale was closed, she helped us with our every need. She went above & beyond to make the purchase of our home a pleasant experience.
Suzan & Jim DeLoach
We have just completed the purchase of our dream home with the help of Lisa West, and our experience with her has been extraordinary from start to finish and beyond. We did not know each other when we first started, but Lisa quickly assessed our preferences and dislikes by listening and challenging us very effectively and respectfully, after which we were quickly aligned. The most impressive aspect of working with Lisa was her closing and post-closing support. She personally addressed a [...]
Axel
Lisa is an amazing realtor! She puts every personal effort into finding the best solution for her client. Professional, organized businesswoman. She makes the sale smooth and easy, taking care of every detail.
L. Dowdy
If you are in need of an honest, hard working and thorough realtor to find you a new home or sell your home, Lisa West is a perfect match. Lisa helped me find my dream home. It wasn't easy, we had to make some bold moves and I am so grateful we did. Buying and selling your home can be an exhausting and an emotional undertaking. Lisa West understands this and will guide the process by staying focused on your wants, needs, loves and financial goals. I highly recommend.
Tanya Vestal
I sold my home with Lisa West in February 2020 and would highly recommend her as your real estate agent. We sold 8250 Boedeker Drive in Dallas at 95% of asking price and Lisa was outstanding throughout the process. She was very communicative and always available during the sale. She assisted in staging, inspection, finding the right cleaning people, etc. – while being thoroughly organized and diligent. She maintained an ongoing to-do list and frequently sent me an updated list of items. She [...]
Kevin Smith
Lisa is professional, keeps you informed and always makes the process easier
Leigh Maddox
Lisa worked tirelessly to help me on my real estate transaction and I am very grateful to her!! I would strongly recommend her!!
Aimee Zedltiz
Lisa helped secure our dream location at The Star in Frisco as well as the corporate apartments needed to assist our employees. Through the entire process Lisa's communication has been consistent, professional and she's been an absolute pleasure to work with.
G. Carson
Lisa is a terrific real estate agent. From start to finish, it was a pleasure to work with Lisa. I owe the purchase of my perfect home to Lisa's dedication, diligence and professionalism. During the process, she displayed excellent communication skills and a deep understanding of the needs of my family. She is knowledgeable about Dallas and a great resource for newcomers to the city. She is a quick thinker, problem solver and great negotiator. I was especially wowed by her dedication, as she [...]
H. Piper
Contact
Hi there! How can we help you?
Contact us using the form below or give us a call.
Hi there! How can we help you?
Contact us using the form below or give us a call.