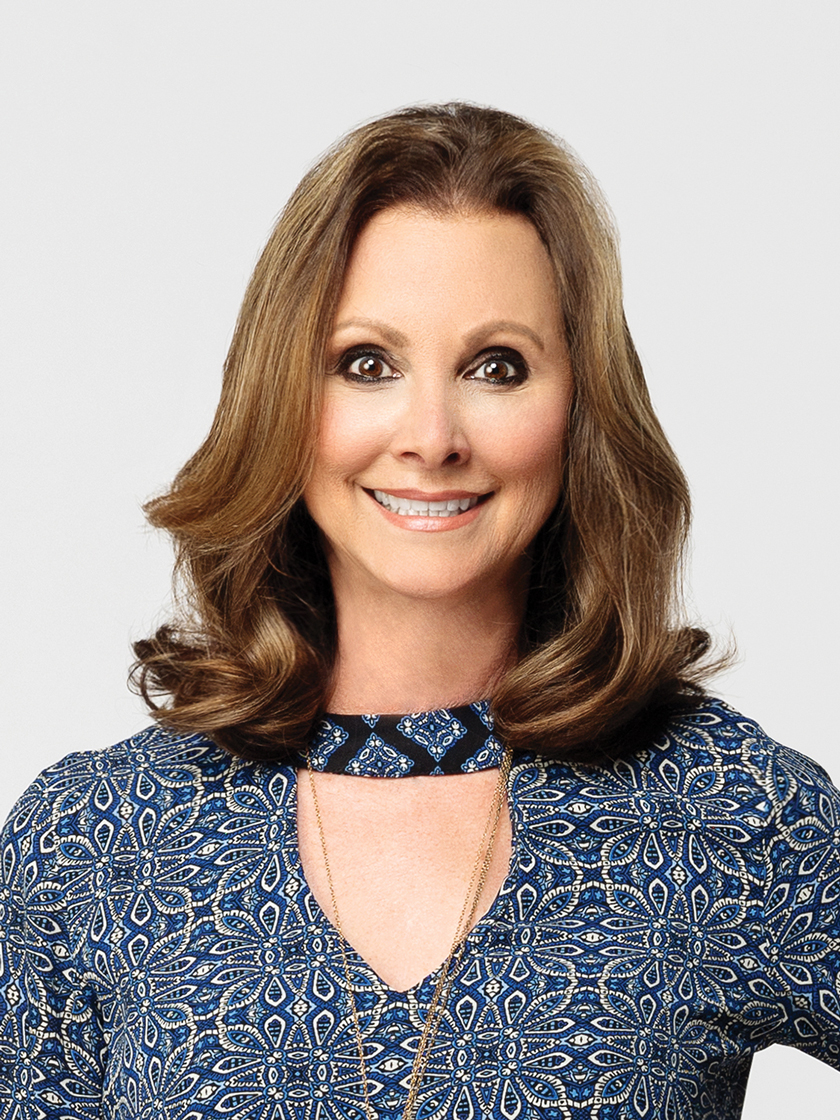 Global Real Estate Advisor
|
Sales Associate
Lisa Besserer began her real estate career in 2002, and in her first two years closed over $20 million in sales. She was made a member of the Leaders Circle just one year after joining Briggs Freeman Real Estate Brokerage. "Having set that pace, it is a standard that I am continuing," said Lisa. She has proved to keep up that pace by making it on the list of the top producing agents at Briggs Freeman, year after year. A Dallas native, Lisa attended Texas Tech University and is the mother [...]
Lisa Besserer began her real estate career in 2002, and in her first two years closed over $20 million in sales. She was made a member of the Leaders Circle just one year after joining Briggs Freeman Real Estate Brokerage. "Having set that pace, it is a standard that I am continuing," said Lisa. She has proved to keep up that pace by making it on the list of the top producing agents at Briggs Freeman, year after year. A Dallas native, Lisa attended Texas Tech University and is the mother of two children who attended the Episcopal School of Dallas. As a result, she is quite knowledgeable about the neighborhoods, schools and other insider issues that are an important part of the home-buying process. She works to exceed client demands and expectations and has much experience and expertise in Dallas areas, especially regarding Preston Hollow, Bluffview, the Park Cities and North Dallas. Lisa realizes that finding the perfect home can be a timely process. She is extremely patient in making sure her clients find the best possible house to suit their needs. Lisa works in a casual, but straightforward manner. "I never want to pressure my clients for a sale. I want them to feel confident and informed in their decision-making process." She is a matchmaker in every sense of the word. One of her clients has said, "I truly don't think there is anyone out there who knows this market better than Lisa." She has a knack for finding houses not on the market and she seems to always be just one step ahead of the game. Lisa's experience in working as realtor has led to a vast network of loyal clients and contacts who have grown to be lifelong friends. As an Interior Designer, I not only seek out and create beautiful homes for my clients, but for myself as well, and Lisa Besserer has been a wonderful resource for me both personally and professionally. My husband and I have bought and sold 6 homes using her expertise and both of my daughters have utilized her extensive knowledge and guidance to buy homes for their families as well. She has a fabulous ability to discover properties with great potential and to help navigate and negotiate both the buying and selling sides of a real estate transaction. She is a pleasure to deal with and I consider her to be a consummate real estate professional. I will continue to use her in the future and would not hesitate to recommend her to anyone. Connie Howe, ASID Incognito Interior
Office Location
3131 Turtle Creek Blvd, 4th & 5th Floor
Dallas, TX 75219
Contact Info
Specifications
Languages:
Specialties:
Service Area:
Lisa's Testimonials
As an Interior Designer, I not only seek out and create beautiful homes for my clients, but for myself as well, and Lisa Besserer has been a wonderful resource for me both personally and professionally. My husband and I have bought and sold 6 homes using her expertise and both of my daughters have utilized her extensive knowledge and guidance to buy homes for their families as well. She has a fabulous ability to discover properties with great potential and to help navigate and negotiate both [...]
Connie Howe
We had an amazing experience working with Lisa Besserer buying our new home and helping us list our current home.  The communication during both processes has been impeccable and we know we could have never done this without her guidance and knowledge of the housing market.  We have been very lucky to have such a seasoned agent on our side.
Jed Hildebrand
Lisa Besserer was great to work with always being on top of communication and updating us through the process for a smooth purchase of our dream home.
Jed Hildebrand
Excellent!
Cunningham Trust
The process of selling a home is overwhelming but somehow Lisa Besserer made it seem so natural and easy taking care of the details behind the scene and pricing the house to perfection in this high demand market. She researched how to achieve the best value and executed on that plan. We feel blessed to have her in charge and will recommend her to all our friends and family.
Jed and Kim Hildebrand
Lisa and Pogir are the best in the business. Professional, courteous and personable. I will never hesitate to use them in the future.
Steven Womack
Lisa is one of the best in the business. She works extremely hard, cares about clients, and is tenacious to ensure clients and counterparties are treated fairly. Her experience shows in every aspect of a transaction.
Brian Turrentine
Lisa is the best!
Fishman Family Trust
Contact
Hi there! How can we help you?
Contact us using the form below or give us a call.
Hi there! How can we help you?
Contact us using the form below or give us a call.