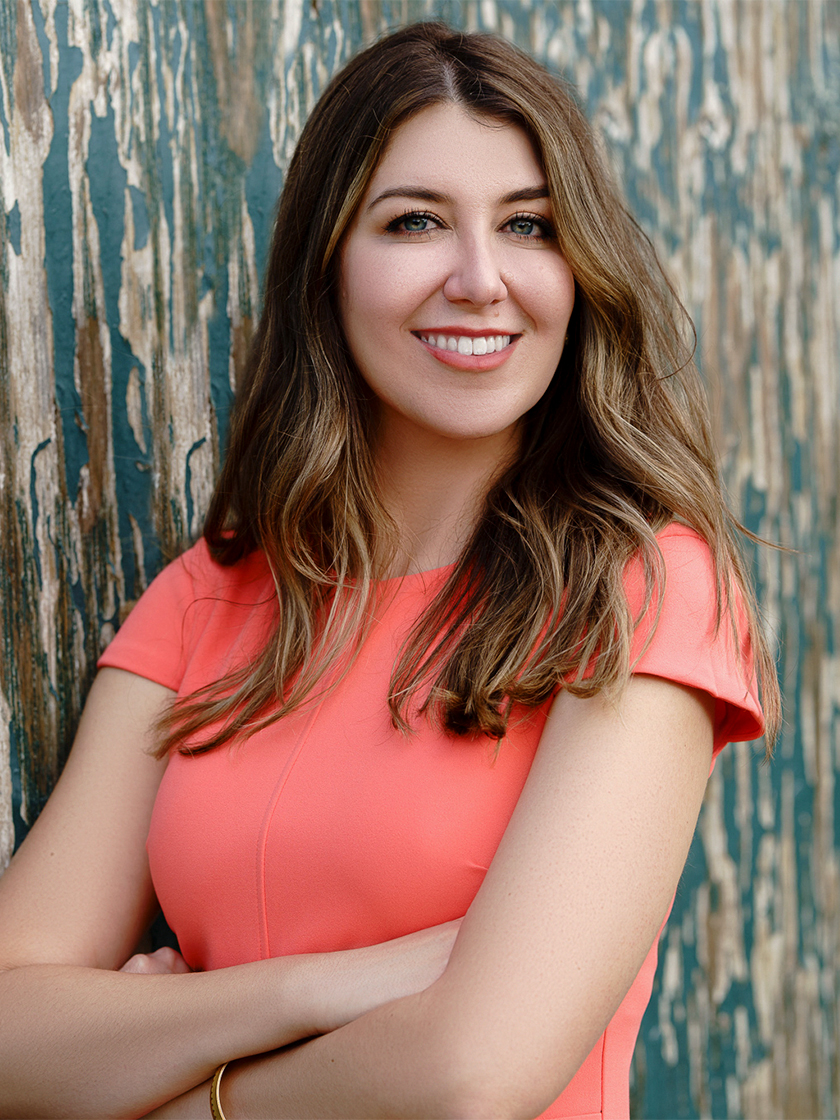 Global Real Estate Advisor
|
QC Contact
With a background in public relations, business, and sales, Libby brings a personable, supportive approach to her work with Briggs Freeman Sotheby's International Realty. Initially joining the company as an administrator, she learned the ins and outs of the business firsthand. Drawn to the level of service and support Briggs Freeman Sotheby's International Realty could provide, it was inevitable Libby would join the company as a REALTOR®. For Libby, the definition of luxury is not [...]
With a background in public relations, business, and sales, Libby brings a personable, supportive approach to her work with Briggs Freeman Sotheby's International Realty. Initially joining the company as an administrator, she learned the ins and outs of the business firsthand. Drawn to the level of service and support Briggs Freeman Sotheby's International Realty could provide, it was inevitable Libby would join the company as a REALTOR®. For Libby, the definition of luxury is not the price point becaue she loves to work with young families and empty nesters with all sizes of budgets from starter homes at $100,000 up to properties valued in the millions. Her honest viewpoint and an unapparelled level of service set her apart in the industry, as does her ability to connect her clients with their future neighbors and the community. A native of Laredo, Texas, Hamer was first exposed to the industry via her REALTOR® mother. After earning her bachelor's degree in Advertising and Public Relations at Texas Christian University, she moved to New York in 2008 to work at a boutique PR firm, mounting fashion shows and producing events for Missoni and Roberto Cavalli. During her time there, she helped launch the career of young designer Jason Wu, placing his designs on the country's new FLOTUS, Michelle Obama. Her experience with Wu made her realize how important it was to support the people she works with through transformational moments in their lives--a skill set she has carried over into her current endeavors. Learning from the ground up how to cater to a luxury clientele has served her well. She moved on to advertising sales for the Four Seasons Hotel Magazine, followed by a stint at Harvard Business School in Boston, focusing on climate change in the business world. In 2014 the booming economy, fantastic shops, restaurants, and friendly community led Libby and her husband back to Dallas. When not introducing new Dallasites to the city's most exciting neighborhoods, Libby loves spending time with her family, volunteering at Texas Scottish Rite Hospital for Children, and serving as a member of the Junior League and on the board of North Dallas Early Childhood PTA.
Office Location
3131 Turtle Creek Blvd. 4th Floor
Dallas, TX 75219
Contact Info
Specifications
Languages:
Specialties:
Service Area:
Libby's Testimonials
Libby was extremely thoughtful, diligent, friendly, available, and knowledgeable. She helped us find our new home in Lake Highlands and we will definitely use her again. She went above and beyond.  
Ryan W.
Libby was always willing to go above and beyond to help us remotely.
Chynna Jeanne Paquet
Libby was an absolutely great realtor when we were looking for our new home. She was very knowledgeable and helpful throughout the whole process. I very much recommend working with her!
Whitney W.
Libby Hamer is by far the most effective real estate agent with whom I've worked as either a seller or buyer, and I have several real estate professionals in my own family, so that compliment wouldn't be easy to earn. She did. Libby was there during thick and very thin times. As we prepared our home for our sale, she went far above the call of duty. We had our house on the market in October 2019 when a tornado hit our neighborhood. The next morning Libby arrived with tons of coffee, [...]
David M.
Contact
Hi there! How can we help you?
Contact us using the form below or give us a call.
Hi there! How can we help you?
Contact us using the form below or give us a call.