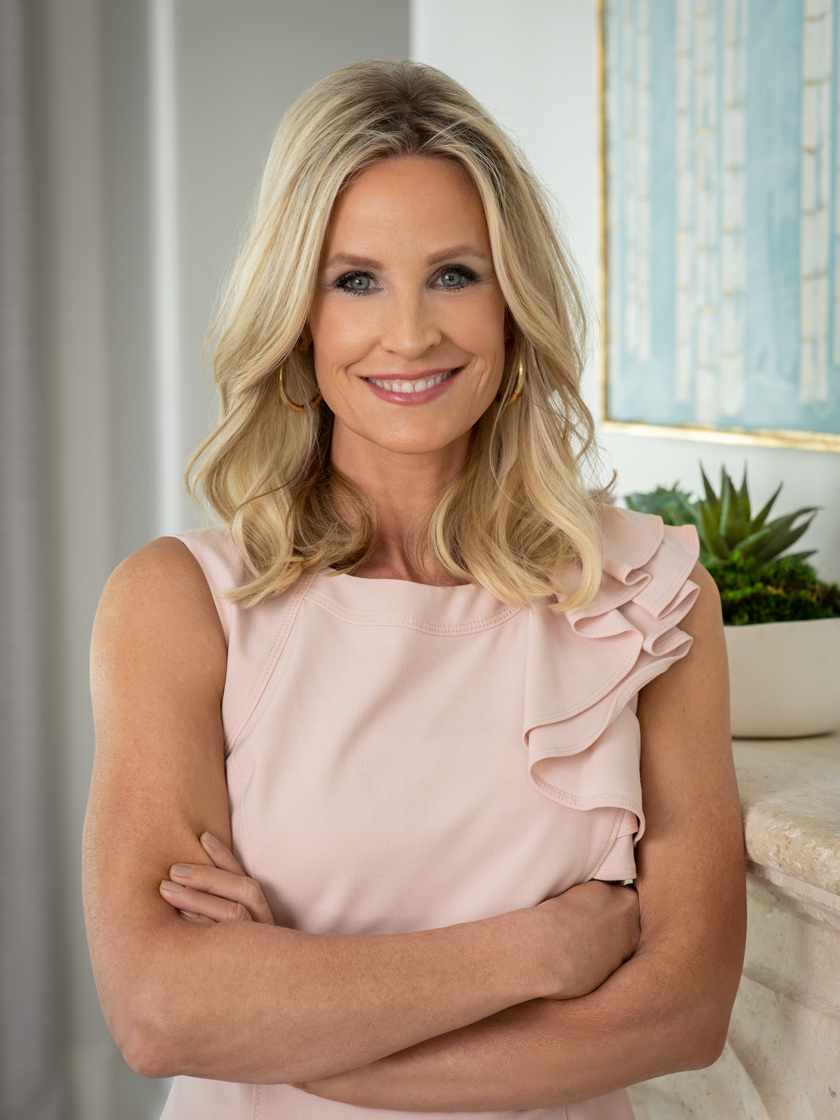 Sales Associate
|
Sales Associate
Excellence in customer service is more than a goal for Lezley Nugent — it is the standard her clients expect and receive.

Whether clients are searching for the perfect residential, investment or luxury property, they will find Lezley well prepared for the challenge. Combining integrity, passion, outstanding communication skills, knowledge of the market, and a strong work ethic with an unwavering commitment to represent their best interests, she delivers an impeccable full-service [...]
Excellence in customer service is more than a goal for Lezley Nugent — it is the standard her clients expect and receive.

Whether clients are searching for the perfect residential, investment or luxury property, they will find Lezley well prepared for the challenge. Combining integrity, passion, outstanding communication skills, knowledge of the market, and a strong work ethic with an unwavering commitment to represent their best interests, she delivers an impeccable full-service approach to clients selling and/or buying real estate.

She has a strong commitment to keep clients informed and updated every step of the way as she searches for the perfect home — not just a house. Lezley considers the entire community — schools, parks, churches — that represents a client's lifestyle. And it has to be a perfect fit as both an emotional and financial investment. Empathy, understanding and patience to discover the ideal property are trademarks of Lezley's approach as she clearly understands no client is looking for a cookie-cutter home solution.

Whether seeking the best price for a current home or having specific ideas in mind for the next one, her clients can trust Lezley to give them the best counsel and guidance. A home for a growing family? Investment property? Lifestyle change? Rental opportunity? She is not only dedicated to enriching lives by utilizing available resources — plus her ability to understand client needs in the search for the perfect home or the best buyer -- but she is committed to helping buy and sell properties through a process that is responsive, clear, honest and client-centered.

A native Texan and resident of Dallas for over twenty years, Lezley attended Texas Tech University where she earned highest honors in Public Relations and Marketing. Prior to taking a break to raise her three children, she was an award-winning executive at Yahoo. From her first year as a realtor to the present, she has been on "D" magazine's "Best Realtor" list. When she started in real estate, she was mentored by the firm's top two producing agents before forming the Nugent-Scott team which was recognized by "D" as a top producing team in its first year

Lezley and her husband, Patrick, are residents of the Park Cities where he attended HPISD from kindergarten through high school graduation in 1988. They also have resided in Devonshire and Preston Hollow neighborhoods expanding her knowledge base of the Dallas area. As a two-time breast cancer survivor, she will charm you with not only her fighter mentality, but her positive outlook on life.
Office Location
3131 Turtle Creek Blvd, 4th & 5th Floor
Dallas, TX 75219
Specifications
Languages: English
Specialties:
Service Area:
Lezley's Testimonials
Lezley did an outstanding job representing me and handing all the steps of selling my home. For example, she provided several key suggestions to maximize value with outdoor landscaping and home decor ideas. In addition, Lezley made the selling process easy with clear communication, negotiations and walking me through all the necessary paperwork. I would highly recommend Lezley Nugent as an outstanding agent to consider. TL
Leon Consulting LLC
Lezley was our agent to find our dream home to grow our family and she provided very best service with professionalism as well as the efficiency which she brought out great results. We could finally close on our home after winning against 8 other strong bids for the same property. I would not even think about finding another agent if I had to be in the same situation again.
Jae Jung
Working with Lezley is nothing short of an exceptional experience. Our home search was taken to the next level. Lezley brought plenty of great options and a much broader inventory than any of our agents in the past.
Sarah Jane and Anthony L.
I lost my husband of 50 years last July and we lived in our home for 38 years. Lezley walked me through this very challenging time helping me all along the way .Lezley is about as good as it gets when looking for a truly caring and compassionate person to sell your home and I would highly recommend her!
Becky Birmingham
Lezley was a true advocate and worked hard to find me the best house. She was invaluable in the negotiations and her knowledge of the market was unparalleled. Thank you Lezley!
Marilee McInnis
Simply because she's the best! Was a difficult time moving from my home of 38 years after losing my husband . Lezley helped me all along the process with compassion…
Becky A. Birmingham
Thank you for helping me find my home! Lezley is an exceptional agent who made it easy to find and purchase my new home. Her knowledge of the market and skill in negotiating made the process smooth and successful. Thank you!
Marilee McInnis
Contact
Hi there! How can we help you?
Contact us using the form below or give us a call.
Hi there! How can we help you?
Contact us using the form below or give us a call.