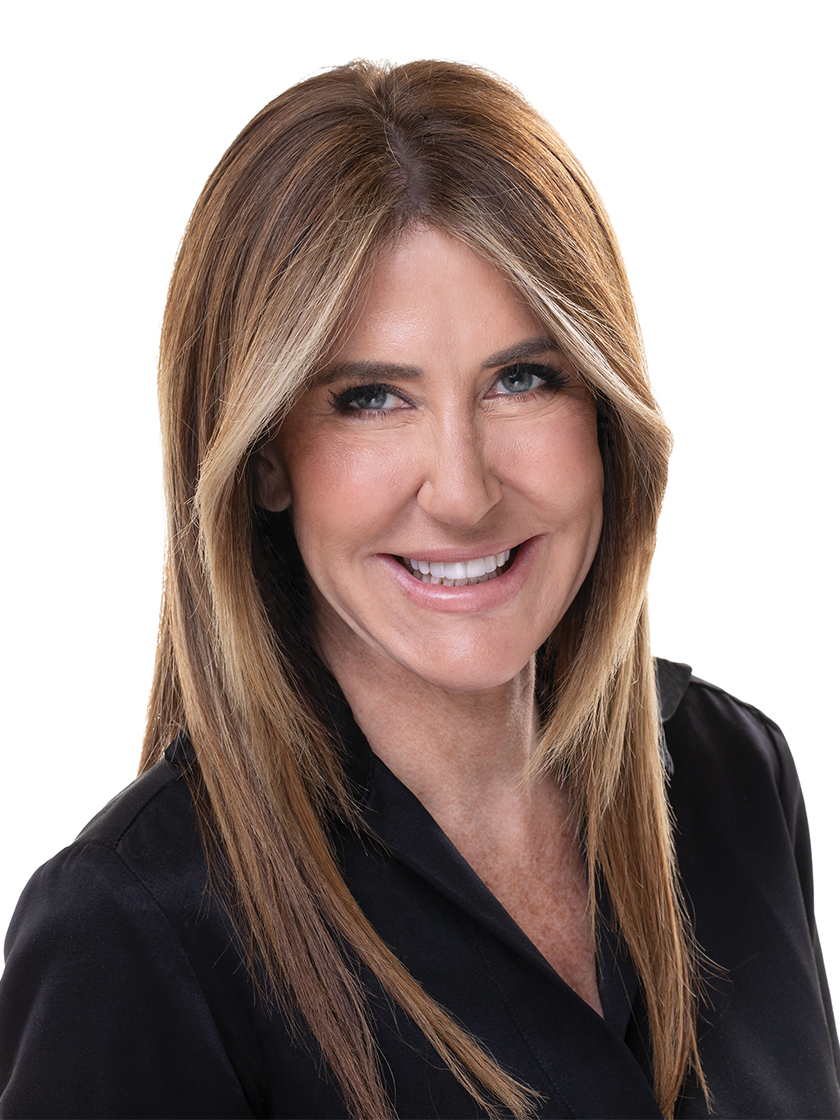 Sales Associate
|
Sales Associate
Personalized Service, Record Results Lesli Levine brings over 30 years of proven expertise in customer service to create a personalized approach to real estate. Besides being a stellar home seller, Lesli is also a fashion stylist, business consultant, and coffee aficionado. Her spotless track record and background in psychology help her to be a strong communicator and fearless negotiator who is well-versed in what it takes to sell a home to the highest [...]
Personalized Service, Record Results Lesli Levine brings over 30 years of proven expertise in customer service to create a personalized approach to real estate. Besides being a stellar home seller, Lesli is also a fashion stylist, business consultant, and coffee aficionado. Her spotless track record and background in psychology help her to be a strong communicator and fearless negotiator who is well-versed in what it takes to sell a home to the highest bidder.

Additionally, her years of experience in running her own retail business have given Lesli an in-depth understanding of contract negotiations which can be complicated. Lesli doesn't just sell homes; she builds relationships, delivering first-class service and results to every client regardless of price point.

"I am guided by a vision and a plan to create meaningful relationships with my clients," says Lesli. "My ultimate goal is to connect with my clients, offer a cohesive, collaborative experience, and exceed as many of their expectations as possible. The best possible outcome is to satisfy clients and build a relationship for life."

And with that relationship comes Lesli's ability to advise on projects with a keen eye for design – a unique skillset that gives her clients a competitive edge when launching homes on the world stage. By offering in-depth local knowledge of Dallas communities and keeping her finger on the pulse of what's happening in the market, Lesli takes unnecessary stress off her clients and guides them in the best possible direction.

"In the end, everyone should walk away feeling like they have received a good deal because I have helped facilitate a positive, productive transaction from beginning to end. That is what is important to me," she says.

Coupled by the reach and resources of a world-class brand, Lesli fosters an ideal environment for buyers and sellers to accomplish their goals. When looking for an agent who stops at nothing to achieve the extraordinary, Lesli Levine is the one to call. She is ready to put her skills to work.
Office Location
3131 Turtle Creek Blvd, 4th & 5th Floor
Dallas, TX 75219
Specifications
Languages: English
Specialties:
Service Area:
Lesli's Testimonials
An extraordinary agent. The transaction was simply part of the process. The total engagement with every detail from end to end, was both very comfortable and made mech easier.
Harold Gernsbacher
Contact
Hi there! How can we help you?
Contact us using the form below or give us a call.
Hi there! How can we help you?
Contact us using the form below or give us a call.