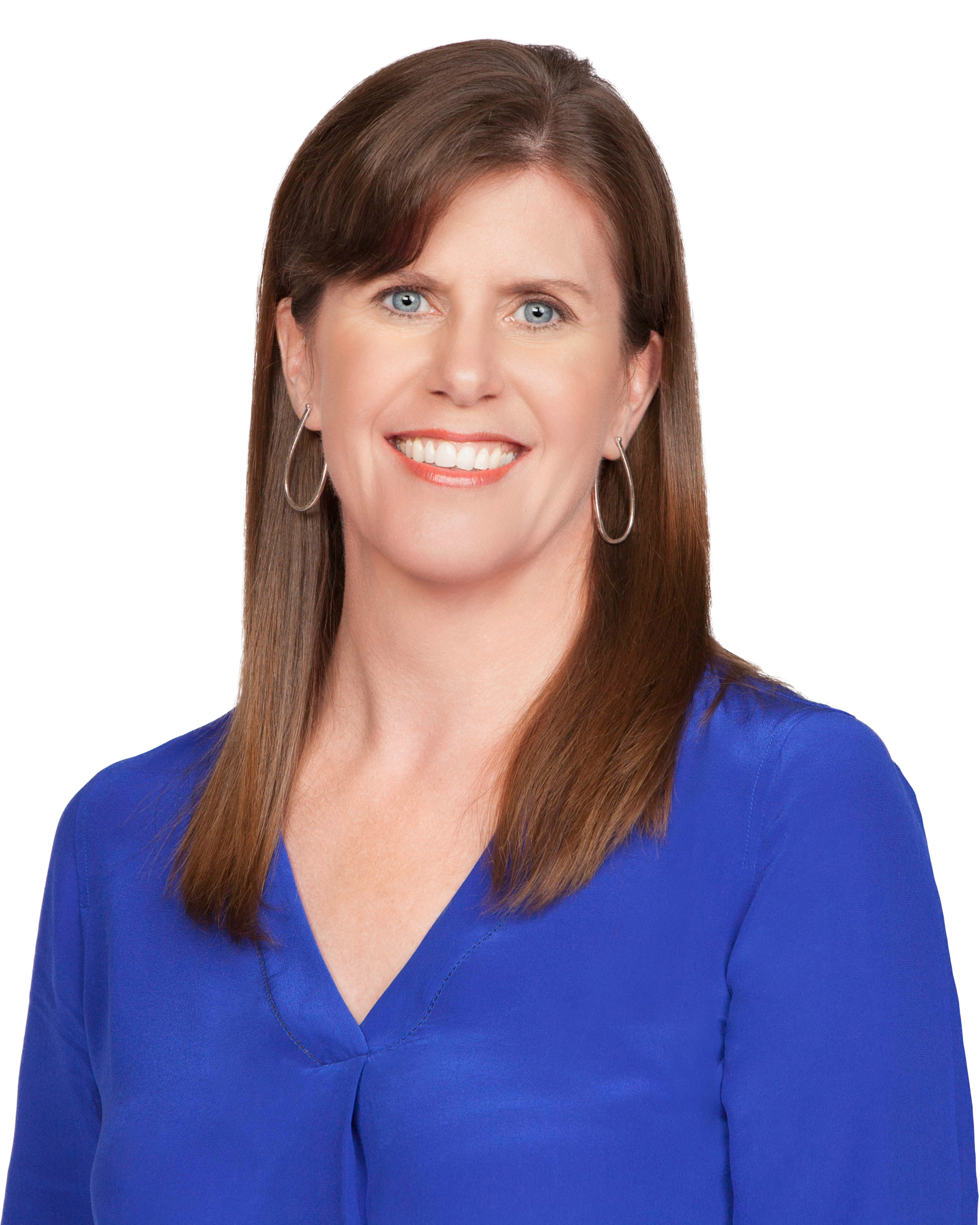 Broker Associate
|
QC Contact
Laura Spann, a lifelong resident of Fort Worth, has been surrounded by real estate since she was a child – her mother has been an agent since 1974. Laura started her real estate career in 1999 after graduating from the University of Texas at Arlington and receiving her law degree from Texas A&M University. Although she is not a practicing attorney, her knowledge of the law is a huge asset to her clients and sets her apart from her peers. Her real estate expertise and fine-tuned [...]
Laura Spann, a lifelong resident of Fort Worth, has been surrounded by real estate since she was a child – her mother has been an agent since 1974. Laura started her real estate career in 1999 after graduating from the University of Texas at Arlington and receiving her law degree from Texas A&M University. Although she is not a practicing attorney, her knowledge of the law is a huge asset to her clients and sets her apart from her peers. Her real estate expertise and fine-tuned negotiating skills help make the buying and selling process for her clients simple. Her confident demeanor combined with her fun-loving sense of humor bring a lightness to the sometimes-stressful process of buying and selling a home.


"Laura and her team were incredible. From start to finish, they displayed incredible knowledge of the market and put together a marketing plan that exceeded our expectations. In a matter of just 2 days, we had over 15 offers on our sale and sold it for significantly more than asking price. The Spann Group negotiated creatively and expedited the closing. I've worked with lots of Realtors in several states, she is by far the best." - J. Westendorf


Making things simple for her clients is a high priority for Laura – even helping clients that are relocating to get plugged into new networks. She firmly believes that the client-agent relationship is more than a real estate transaction; it is the beginning of a longtime friendship.


"We could not imagine trying to find a house for my family without the help of Laura. Finding a house is stressful enough; throw in being in a city 950 miles away and trying to relocate your family of four. With Laura it really was a breeze. She found what we thought we wanted, and after seeing a few houses, helped guide us to what we were really looking for. We actually miss our email exchanges on a daily basis; she made it that easy. If anyone is looking for a Realtor who listens, stop, you shouldn't look any further. When my in-laws move from overseas, we have already told them what Realtor they will be using. She really made it so easy – we just closed a week ago and we want to buy another one from her, it was that fun working with her." – C. Roland


She holds professional designations of Certified Residential Specialist, Accredited Buyer's Representative and Broker designation. She is a member of the National Association of Realtors, Texas Association of Realtors and the Greater Fort Worth Association of Realtors.


Laura is very active in the Fort Worth community. She is a member of First United Methodist Church of Fort Worth, a member of The Fort Worth Club, an active supporter of the Cowtown Warriors Ball, a support foundation for local wounded Veterans, and an engaged participant in Entrepreneurs' Organization-Fort Worth. Additionally, she is an avid runner & has finished marathons across the United States.


Laura is married to Jeremy Spann, a USMC Veteran and a TCU undergraduate and EMBA alumni. They have one daughter, Maggie who attends Colorado State University. Together, Laura & Jeremy manage The Spann Group, a successful top producing real estate team in the Fort Worth marketplace for Briggs Freeman Sotheby's International Realty.


Year after year their group has a very balanced portfolio of sales with buyers and sellers. This balance in their client mix allows them to stay up to date with current marketplace trends which helps them meet or exceed their clients' needs. They share a passion of combining travel and real estate allowing them to personally meet agents across the globe and to connect their clients with the best agents within their extensive Sotheby's International Realty network located in over seventy-two countries. Their team includes the following members:


Carol Van Hook, Laura's mother with 45+ years of experience
Michelle Stum with 5 years of experience
Lyn Jackson with 4 years of experience
Office Location
4828 Camp Bowie Blvd
Fort Worth, TX 76107
Contact Info
Specifications
Languages:
Specialties:
Service Area:
Laura's Testimonials
Sue and I would like to thank you for all your fantastic help in both selling our home in Fort Worth and in buying a new residence. You have been very thorough, kept us well informed, gave us very good advice when selling our home and were very professional. You were very committed to us and you were very quick and efficient in answering all of our questions. On top of all that you have become a good friend of ours through the process. We will surely recommend you to anyone we know that is [...]
Mark Lukowiak
I could write a gazillion pages about how thankful our family is for Laura and her brain. I've got a chapter in my head on how she met with our friend Minnie years before she needed to sell the house, without any compensation. How you helped my daughter, Allison with renting and advice after their bankruptcy. It's like you don't care about earning any money--you just delight in helping others.
Gwen Ater (2016)
Jeremy and Laura at the Spann were such a tremendous team to help my family get my mother's house sold after her death. There were 5 siblings and they did a spectacular job explaining to each member how to best market the home and get it off the market. They made sure to help us understand all the issues we needed to fix with the house to get a max value offer. We were so elated when the offer came in as it was more than we expected to receive for the house. I would not do any type of [...]
Chris Swartz (2017)
The experiences with Jeremy and Laura were outstanding. We experienced a two-meeting close on commercial real estate while reaching our sales goal. The un-official appraisal provided by Jeremy and Laura was spot on for our sale. Refreshing to work with a team that works smart, hard, and fast. Hope to have the opportunity in the future for them to represent us.
Matt and Kathy Nellenback (2017)
Laura is clearly a pro and we couldn't have imagined a smoother house search/buying/closing process than what we experienced. Her knowledge of the Fort Worth area was very helpful during our home search and helped lead us to the best location for our current lifestyle.
Noah and Molly Peppler
The Spann Group was fantastic! They answered my questions in a timely manner and I am glad that I did what they told me to do! Everything was great. Loved the group text. Loved the feedback from showings.
Georgia Driskill
Our experience with Laura and was very honest, accurate, and seamless in every way. They are definitely veteran professionals and we would highly recommend them to everyone. They were great advisors, giving us good & sound advice from start to finish. Many thanks to The Spann for everything and for going above and beyond in helping us the home for us.
Scott and Linda Beer
ReyAnne Moorehead, Laura Spann, and the rest of The Spann Group did an exceptional job finding the perfect home for my mother. The contracting and closing processes were seamless and handled professionally. I highly recommend The Spann Group and plan to use them again in the future. Mark Sutherland
Mark Sutherland
Friendly, knowledgeable, experienced and responsive! Sold and purchased new home within a month. Loved working with the Spann team. Highly recommend.
Melissa Caplinger
My experience with Jeremy and the Spann was nothing short of amazing. Jeremy was able to find the exact house I was looking for and walked me through the buying process every step of the way through to the closing, including several follow-up items after the closing. The Spann truly drives value!
Nic O'Donovan (2017)
Contact
Hi there! How can we help you?
Contact us using the form below or give us a call.
Hi there! How can we help you?
Contact us using the form below or give us a call.