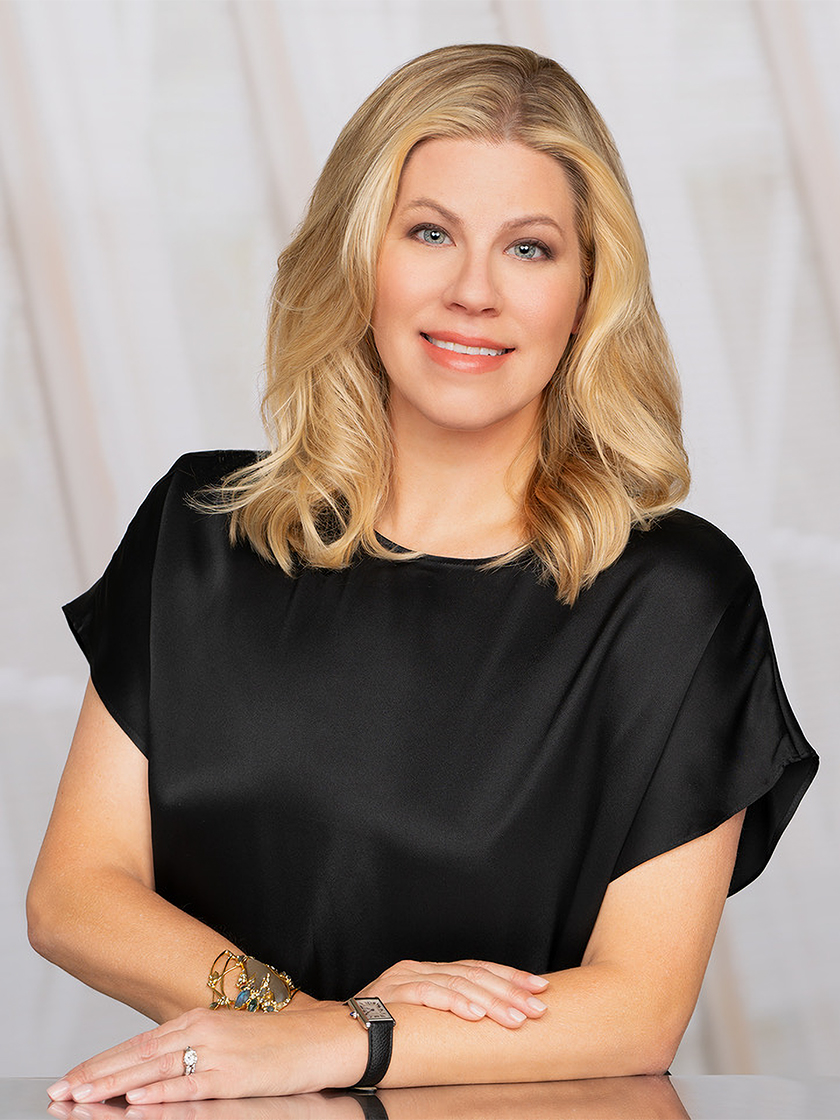 Global Real Estate Advisor
Meet Krista Cheatham, a multimillion-dollar producer in luxury real estate committed to helping her clients achieve the finest lifestyle in the DFW metroplex. Whether using her interior design background to stage a home or coaching clients through the emotional journey of buying, Krista brings her skill for negotiation and genuine relational care to every transaction she handles and client she [...]
Meet Krista Cheatham, a multimillion-dollar producer in luxury real estate committed to helping her clients achieve the finest lifestyle in the DFW metroplex. Whether using her interior design background to stage a home or coaching clients through the emotional journey of buying, Krista brings her skill for negotiation and genuine relational care to every transaction she handles and client she serves.
The very foundation of Krista's business is building life-long relationships with her clients. She prioritizes open communication and approaches each project with creativity and professionalism, inspiring trust in her clients as she works tirelessly to help them achieve their real estate goals. It is her ability to assess homes from all angles and communicate the value of a property that impresses her clients, but it is her warmth and friendship that truly establishes the relationship.
Prior to real estate, Krista ran her own business, following her father's footsteps, who built his own business upon genuine relationships and a solid work ethic. Krista, as the founder and publisher of Home Upgrades & Lifestyle Magazine, spent nearly a decade immersed in the latest design trends and successfully expanded her magazine throughout Texas. She now applies her passion for design, skill for marketing, and knack for business to the world of real estate.
As a top listing agent, Krista's attention to detail and keen eye for design ensures that her clients' homes are presented in the best light and competitively positioned in the marketplace. Krista'sconnection with loan officers, attorneys, and title companies throughout the community allows her to provide turnkey service for her clients. Even more, her husband owns a construction company, which gives her insight into what needs to be updated in a home and access to reliable workers to get the job done.
Krista enjoys spending time with her husband and two children. You'll often find her at OSU football games where her daughter attends, relaxing in Telluride and Lake Austin, catching up on interior design trends, and cooking leisurely meals for friends and family. Krista is deeply involved in her community and is an avid supporter of children with dyslexia and ADHD.
To partner with Krista is to work with a Global Real Estate Advisor committed to using her extensive marketing and business expertise to provide luxury service for each one of her clients across the metroplex. Contact Krista Cheatham to sell a property and find your next right home today.
Office Location
7301 Lone Star Drive, Suite A-115
Plano, TX 75024
Specifications
Languages: English
Specialties:
Service Area:
Krista's Testimonials
Just sold a home and bought a home in 6 weeks. Could not have done it without this hard-working, hard-negotiating, brilliant Realtor! So grateful for your calming energy when I needed it and your driving force that kept me on task. Best Realtor Ever! 
Mickey Christakos
Krista works hard, gets things done and provides great customer service!!  
Dawn A.
Love working with Krista on her real estate transactions!   She makes the process smooth and seamless.   Will definitely work with her again and again!
Craig A.
Just want to send a huge thank you to my realtor, Krista Cheatham, for the fantastic job you did on selling my home! All of the extra non-required things Krista did, were absolutely amazing. The personal touches, such as helping stage, bringing flowers, checking on me almost daily, were above and beyond anything I could have expected. My property was unique and had been on the market for 9 months when Krista accepted the challenge! She went in with such confidence it spilled over to me and I [...]
Barbara Montgomery
Krista Cheatham was spectacular! This is the second time we used her for buying/selling. She was really on the ball for everything. She explained things so we could understand them and fielded all of our texts and emails, and kept us up-to-date as things progressed. We would absolutely use Krista again! 
Anonymous
Krista was fantastic to work with for the sale of our first home. She was always readily available for any of our needs throughout the entire process. We listed and closed on our home in less than a month receiving well over our asking price! Krista is very invested in her work and treats her clients as if they were her own family. 
Anonymous
Krista Cheatham brings commitment, energy and confidence that is needed in this tough real estate market. After helping us to win the bid on our dream home, she helped us strategize on how to manage the various sales of two homes which needed completely different selling approaches. Without her, we would still be living apart and waiting for market dynamics to improve. 
Kim Schuy
Krista has been a pleasure to work with over the past several years. When she says she is going to do something she does it in the best interest of the client and she is very professional. I highly recommend Krista as your Real Estate professional.
Mark C.
Contact
Hi there! How can we help you?
Contact us using the form below or give us a call.
Hi there! How can we help you?
Contact us using the form below or give us a call.