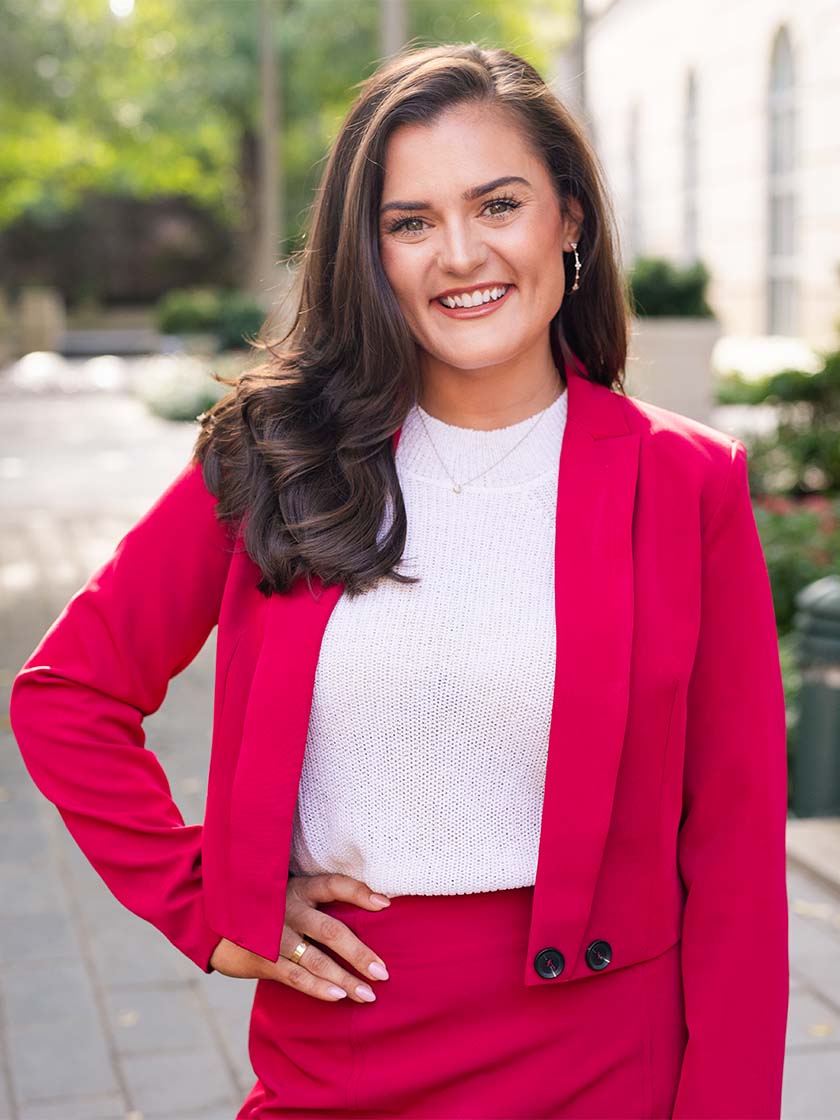 Sales Associate
|
Sales Associate
With over a decade of experience in real estate, Kimberli Bailey brings a depth of professionalism, creativity, and industry knowledge to every client she serves. From the first conversation to closing the deal, Kimberli guides her clients clearly and confidently. Her expertise allows every client she works with to make informed decisions, take calculated risks, and, ultimately, find the perfect next [...]
With over a decade of experience in real estate, Kimberli Bailey brings a depth of professionalism, creativity, and industry knowledge to every client she serves. From the first conversation to closing the deal, Kimberli guides her clients clearly and confidently. Her expertise allows every client she works with to make informed decisions, take calculated risks, and, ultimately, find the perfect next home.

Throughout the entire process, Kimberli is committed to exceeding clients' expectations, consistently raising awareness and asking questions that are often overlooked, ensuring a smooth process from start-to-finish. Her strong communication skills and proactive personality keep clients up-to-date every step of the way. Her keen insight and negotiation skills give her clients a competitive advantage, even in the midst of a seller's market. Kimberli has spent more than a decade building relationships and adding to her trusted industry connections—from lenders to inspectors to contractors and beyond.

With her attention to detail and future-oriented perspective, Kimberli evaluates each transaction to ensure future equity, especially for first-time homebuyers. Kimberli is also highly involved with local networking groups, helping her to keep a pulse on local issues, forecasts, and off market opportunities. Kimberli is deeply committed to her clients, and it's no surprise that she knew she wanted to work in real estate, following in the footsteps of her father and role model, Al Hildreth, who was in the DFW commercial real estate business for more than 40 years.

Kimberli graduated from Oklahoma State University with a degree in International Business. She studied abroad in Spain and still loves to travel, making Sotheby's International Realty connections wherever she goes. Some of her favorite trips include; Italy, Spain, Portugal, France, London, Chile, Argentina, Thailand, Napa, CA, and Lake Tahoe.

Having grown up in Southlake, lived in Uptown and Lakewood, and recently buying a home in Ridgewood Park, Kimberli is exceptionally familiar with Dallas' different neighborhoods. From walking her dog Charlie on the Ridgewood Park trail to trying a new restaurant with her husband, Tyler, every Friday, Kimberli loves to help others feel as at home in the city as she does.

To work with Kimberli is to receive luxury care from one of the best in the industry.

Awards and Recognition:
2023 Top Producer
2022 Top Producer
2022 Spirit in the Sky
2022 Leadership Circle
2022 D Best Top Producer
2021 Top Producer
2020 Top Producer
2018 Rising Star
Office Location
3131 Turtle Creek Blvd. 4th Floor
Dallas, TX 75219
Specifications
Languages: English
Specialties:
Service Area:
Kimberli Hildreth's Testimonials
Kimberli Bailey was very knowledgeable about the current market and helped us greatly through the purchase of our new home in addition to the sale of this condo. Kimberli's attention to detail and updates on the condo market as our condo was listed were extremely helpful. We fully trusted Kimberli and we were glad to have her on our side during negotiations throughout the process. She always made time to answer our questions and give us advice in a timely manner.
Robert and Victoria B.
Kimmi was an amazing resource throughout this process. She went above and beyond in helping us understand everything as first time homeowners. She was thoughtful and patient.
Kierra Jones
Kimberli was great to work with. She was very prepared and was always on the ball in anything we needed. She was great in helping us get our house sold. Thanks so much Kimberli!
Bobby & Didiana Mojica
Kimmi is amazing and went above and beyond to help our family find a home in Texas from the east coast!
Ashley Fuhrman
We can't find the words to express how grateful we are to have had Kimberli Bailey help us find our first home. Her advice at our initial meeting helped us get in the best position to start making decisions and honing in on what we really wanted without getting overwhelmed. Her understanding of the process, the market, and all the details from inside a home to the bigger picture impressed us at every turn. She knows her stuff. She helped us navigate making competitive offers with terms we felt [...]
Rhian Jones
Kimmi was fantastic. Thorough, engaging, and would recommend her to anyone thinking about buying or selling!
John & Samantha Flood
Kimberli was amazing every step of the way! She was knowledgeable, confident, and exceeded all of our expectations!
Gabrielle S.
Kimmi is the best realtor we have ever worked with! She is a rockstar and we were lucky to have her on our team.
John & Lindsey Beckert
Kimberli was amazing to work with! She was always available when needed and went above and beyond to make sure I found the perfect house. I will and plan to recommend her to anyone who needs help finding a new place.
Meredith Mayo
Kimmi Bailey was fantastic to work with. She made my first home buying process so easy & seamless! I feel so fortunate to have had her guide my through this experience!!
Kirstine & Steven Barick
Contact
Hi there! How can we help you?
Contact us using the form below or give us a call.
Hi there! How can we help you?
Contact us using the form below or give us a call.