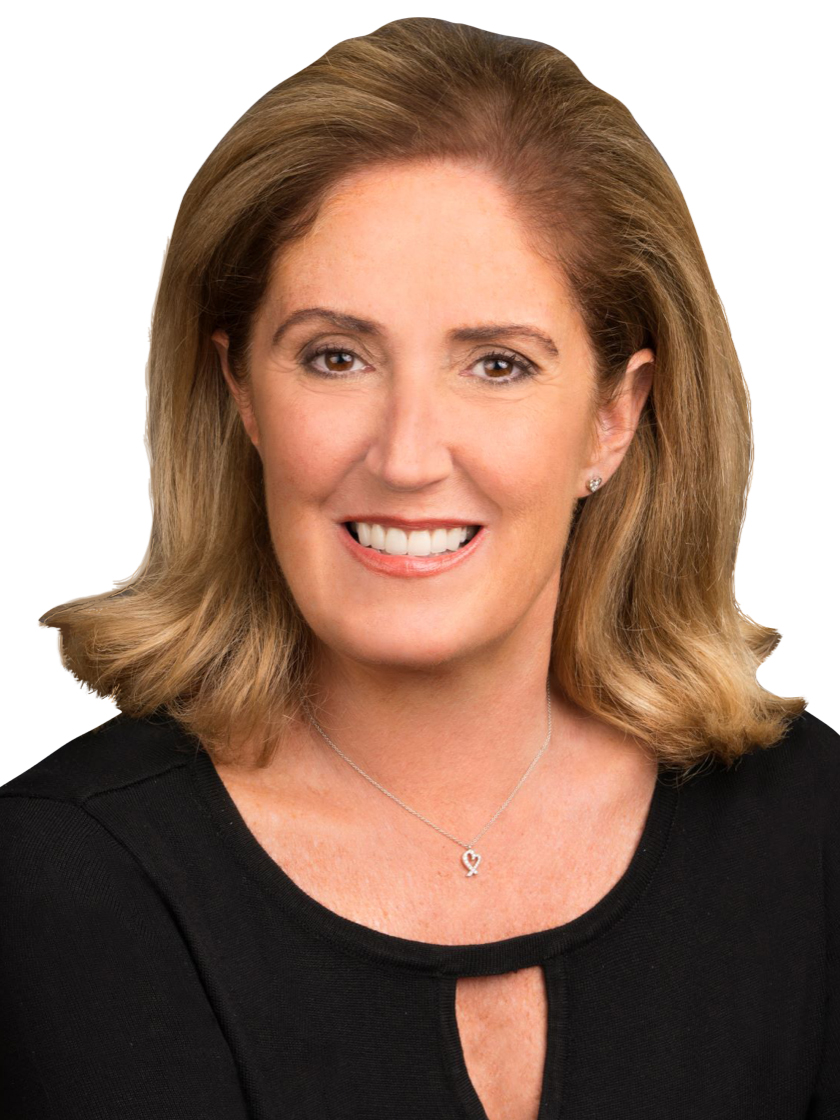 Global Real Estate Advisor
|
Sales Associate
Not born in Texas, but arriving as fast as she could, Karen Hettrick considers herself an 'almost' native Texan. Born in Upstate New York and raised in Dallas, Texas, Karen's passion for real estate stems from an entrepreneurial spirit and a love of significant homes and an appreciation of her East Dallas community. Karen is a graduate of the Ursuline Academy of Dallas and the University of Texas at Austin where she earned her degree in Marketing and [...]
Not born in Texas, but arriving as fast as she could, Karen Hettrick considers herself an 'almost' native Texan. Born in Upstate New York and raised in Dallas, Texas, Karen's passion for real estate stems from an entrepreneurial spirit and a love of significant homes and an appreciation of her East Dallas community. Karen is a graduate of the Ursuline Academy of Dallas and the University of Texas at Austin where she earned her degree in Marketing and Advertising.

In 2002, after many years of utilizing her degree in business and upon the birth of her second child, George, Karen decided to put her enterprising drive to work and became a real estate agent. Focusing on East Dallas, Karen has proven to be neighborhood expert and consistent producer in the area. In 2017, Karen put her license on hold and explored a career working in title insurance for Allegiance Title . Now she is returning to her roots and her passion by joining Briggs Freeman Sotheby's International Realty. Together with her business partner and brother, Kevin Sayre; and her newly licensed son, George, the Sayre Hettrick partnership launched at Briggs Freeman Sotheby's International Realty in the heart of Lakewood.

Karen has enjoyed selling homes with character such as 2001 Buckner Boulevard - the only 'earth shelter' home in Dallas as well as selling homes to characters such as reality TV Fast and Loud's Richard Rawlings. As an active member of her community, Karen and her husband, Greg, have raised their children, Kate, George and Jack, in the Emerald Isle neighborhood of East Dallas on the shores of White Rock Lake. The Hettricks have been active participants in St. Thomas Aquinas school and church and Bishop Lynch High School. Karen continues to be involved in the Ursuline Academy Alumnae Association, Dallas United Crew, Lakewood Area Women in Business, Texas Exes, Emerald Isle HOA and many other social and philanthropic organizations. In addition, Karen is the Vice President of the Greater East Dallas Chamber of Commerce and will begin her role as President in 2022.
Office Location
3131 Turtle Creek Blvd. 4th Floor
Dallas, TX 75219
Contact Info
Specifications
Languages:
Specialties:
Service Area:
Karen's Testimonials
Through the middle of Covid, multiple offers on multiple houses, many open houses, assistance and guidance through inspection and repairs and through closing and beyond, Karen and her team, more then exceeded my expectations! I would highly recommend her to anyone looking to buy or sell a home in the Dallas market. Her knowledge, experience, patience, dedication and guidance are beyond the norm of any real estate agent I've worked with. You won't be disappointed!
Sarah McCready
Karen was great in helping us get the right house and stepping us through the process. Always available!
Christopher & Jennifer Garrison
We would highly recommend Karen Hettrick to anyone looking to purchase a home. We are new to Dallas and are first-time homebuyers. Karen impressed us during each step of the homebuying process, beginning at our original meeting to discuss goals/needs. Karen took the time to get to know our family on a personal level, meaning she knew exactly which houses would fit our family's needs. She was communicative, highly responsive, and her knowledge of the Dallas real estate market is unmatched. [...]
Aaron Nava
Karen Hettrick was vital to our homebuying process. She was with us every step of the way and we can't imagine buying our house without her. She asked all the right questions during inspection and held the sellers to their word on repairs. She gave us amazing referrals for movers, foundation repair, flooring work, and more. She was there to celebrate our closing and gave us a lovely gift basket! We'd recommend Karen to everyone looking to buy a home no matter where you are in the process!
Jackson Van Over
It was awesome working with the Karen and George Hettrick. They are very friendly professionals and helped me find my new home with ease. Highly recommend this group to all!
Sam Brumitt
Karen made everything easy and painless, which is why we've used her twice for this process.
Matthew & Elizabeth Vereecke
Wonderful experience and a very professional staff.
Barbara & Gregory Holman
Karen is a trusted and accomplished partner to my real estate needs. Buying or selling, in either case, Karen and her team are prepared, and professional. There are probably many agents who fit that "prepared" and "professional" category but what has set Karen aside from others, for me, is her ability to anticipate issues and manage them either as they come up, or to avoid them entirely due to her wisdom and process management. Wisdom is experience plus judgement - and that's what Karen [...]
P&L Trammel LLC-John Wilson
Karen Hettrick is by far one of the best real estate agents in the business. She understands the DFW market, has years of real estate experience and knowledge and knows how to properly position her client for the best possible outcome. We have bought and sold many properties over the years, in several different states - Karen is absolutely my favorite agent to work with. She's professional, incredibly competent and just a nice person. This was not our first transaction where we have benefited [...]
Christopher & Amanda Herron
I need 1,000,000 stars for Karen!!! We are so thankful for her advocacy through our first homebuying process. It truly could not have happened without her expertise and cat like reflexes. We are over the moon! While we are happy right where we are for the (long) time being, we can't wait to call her back when it's time to sell our first home and find our second. ;) THANK YOU!!!
Kimberly Yoxall
Contact
Hi there! How can we help you?
Contact us using the form below or give us a call.
Hi there! How can we help you?
Contact us using the form below or give us a call.