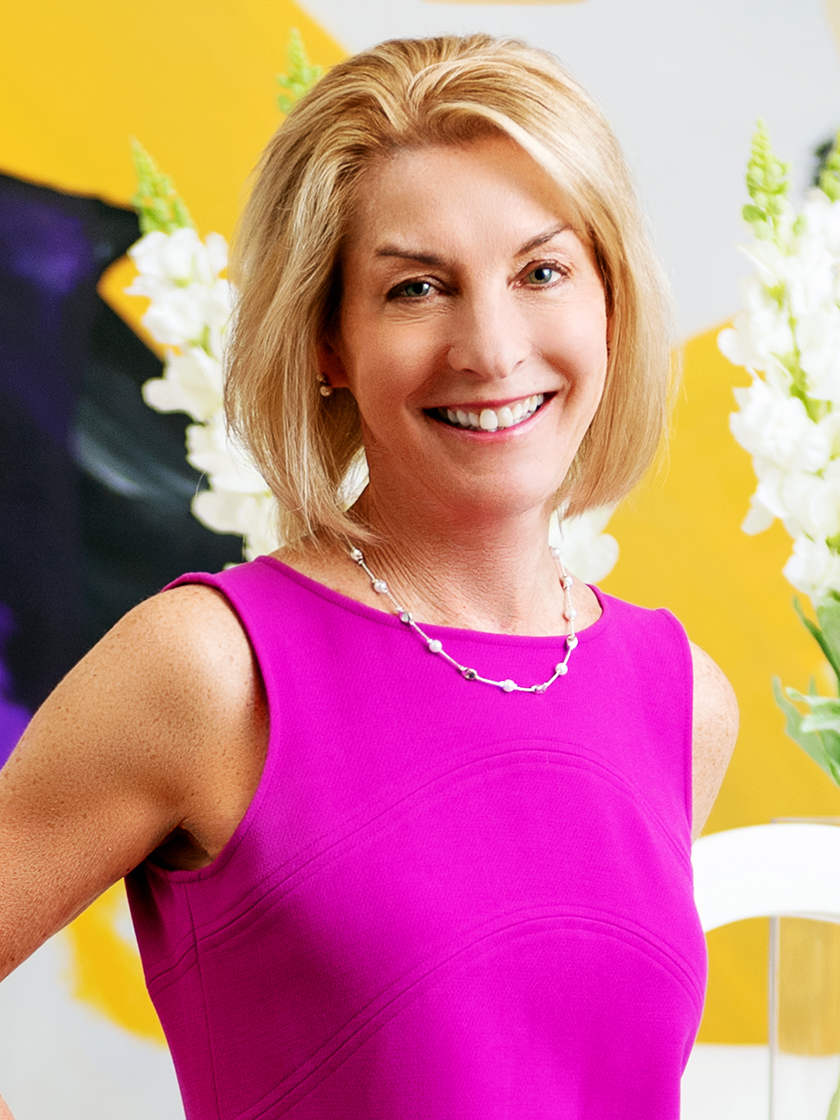 Global Real Estate Advisor
|
Sales Associate
With more than two decades of sales and marketing experience, Julie Fletcher brings her business acumen and strong market knowledge to residential real estate. Her commitment to superior service, attention to detail, along with her dedicated work ethic and skillful negotiating have positioned her for success. Julie is approachable and takes the time to listen and understand the unique needs of each client and works diligently to help achieve their goals. Whether representing buyers or [...]
With more than two decades of sales and marketing experience, Julie Fletcher brings her business acumen and strong market knowledge to residential real estate. Her commitment to superior service, attention to detail, along with her dedicated work ethic and skillful negotiating have positioned her for success. Julie is approachable and takes the time to listen and understand the unique needs of each client and works diligently to help achieve their goals. Whether representing buyers or sellers, Julie takes on the challenge with enthusiasm, professionalism, and perseverance to deliver results in a dynamic market.

Julie started her real estate career in 2010 and joined forces with Briggs Freeman Sotheby's International Realty in 2015 to broaden her market coverage and expand her knowledge and expertise. Whether it is Preston Hollow, Park Cities, Lakewood, Richardson, or Plano, to mention a few, this union has offered her access to more neighborhoods, as well as the expanded opportunity to meet and help additional buyers and sellers.

Julie attended Southern Methodist University, earning a bachelor's degree in Marketing from the Cox School of Business and a minor in Spanish. She is married and has two children. Her son graduated from St. Mark's School of Texas and earned a Finance degree from The University of Texas in Austin. Her daughter graduated from Ursuline Academy and now attends The University of Oklahoma. Prior to St. Mark's and Ursuline, her children attended Parish Episcopal. As a result, she is very familiar with Dallas private schools, as well as the surrounding neighborhoods, and can offer helpful insight.

As a Preston Hollow resident for more than twenty-five years, she possesses in-depth market knowledge and valuable neighborhood insight. She is well-connected and respected in the community she serves and will handle all real estate needs with the utmost integrity and confidentiality.
Office Location
3131 Turtle Creek Blvd, 4th & 5th Floor
Dallas, TX 75219
Contact Info
Specifications
Languages:
Specialties:
Service Area:
Julie's Testimonials
Julie was an amazing resource in our successful home search. She has a wonderful mix of expertise and empathy that we relied on to navigate a challenging market. More than anything else, she earned our trust by communicating with candor. Happy to recommend her for your home search!
Aaron & Ava Trobee
We worked with Julie Fletcher twice (once when buying and once when selling). Both times she was an excellent communicator and set reasonable expectations for what we would encounter during the processes. Her attention to detail and her availability were qualities we highly valued and we highly recommend her to anyone looking for a home in the Dallas area.
KM
Julie handled the sale of my parents' home quicky and efficiently. She made what could have been a long, emotional project a simple transaction with no fuss. I appreciate that she was able to get our asking price and was a great advocate and representative for us. She was also very responsive and always available.
Estate of Helmut O Wolff and Estate of Elizabeth Wolff
Julie worked with us in 2020 to purchase a home in University Park, TX. We first met when looking at another home in the town and were highly impressed with her knowledge of the market, honesty about our needs and the sellers' position, and willingness to search for a good fit for us. When we finally settled on the house we now own she went above and beyond to help smooth the buying process which was much more protracted than anticipated due to the bank moving the mortgage approval process at a [...]
Ken M.
Julie and Tessa are a dream team. They are knowledgeable, experienced, responsive and very professional. The advice and information they provided made a stressful time a lot less stressful. They were always available to answer our questions. We appreciated their honesty, insights and thoroughness during the entire process. Highly recommend this team.
Anne C.
I recently relocated to a new state and faced the daunting task of selling a home four states away in a market with endless competition. I was a wreck until I connected with Julie. Julie's experience and market knowledge is second to none. She is calm under pressure, extremely responsive and most importantly, understanding. There was never a doubt Julie was fighting hard for the best sale possible and she went above and beyond from listing to closing. I highly recommend Julie to anyone looking [...]
Alexia A.
The sale of our home was a challenge. We had moved out of it when the freeze hit Dallas and a water pipe burst causing extensive damage to the first floor. The first floor was taken down to its studs in the remediation process. Julie and Tessa approached the sale as an opportunity for buyers to complete the home to their desires. Each challenge was conquered by Julie and Tessa with grace, dignity and pure grit. Their knowledge of the market and their instincts are the best we have seen in the [...]
B & L Stewart
Julie was great to work with and made my first home-buying experience easy! Keeping my budget in mind, she introduced me to new neighborhoods in Dallas that were not originally on my consideration list. With the crazy market, and three offers made, she kept me feeling at ease that we would find the right home for me. As the buyer, I got everything I asked for during negotiations, and she had a team of experts in roofing, foundation, and inspection lined up and ready to go during the option [...]
Andrew C.
Julie Fletcher is a dream to work with! She helped me find my current home. I gave her parameters to work within, and she exceeded expectations. She has extensive knowledge in the industry and was extremely helpful throughout the buying process from start to finish. Even after the closing, she was responsive to my post-buying questions. She is more of a friend than a real estate agent. She is truly invested in the outcomes of her clients. .
Linda D
Contact
Hi there! How can we help you?
Contact us using the form below or give us a call.
Hi there! How can we help you?
Contact us using the form below or give us a call.