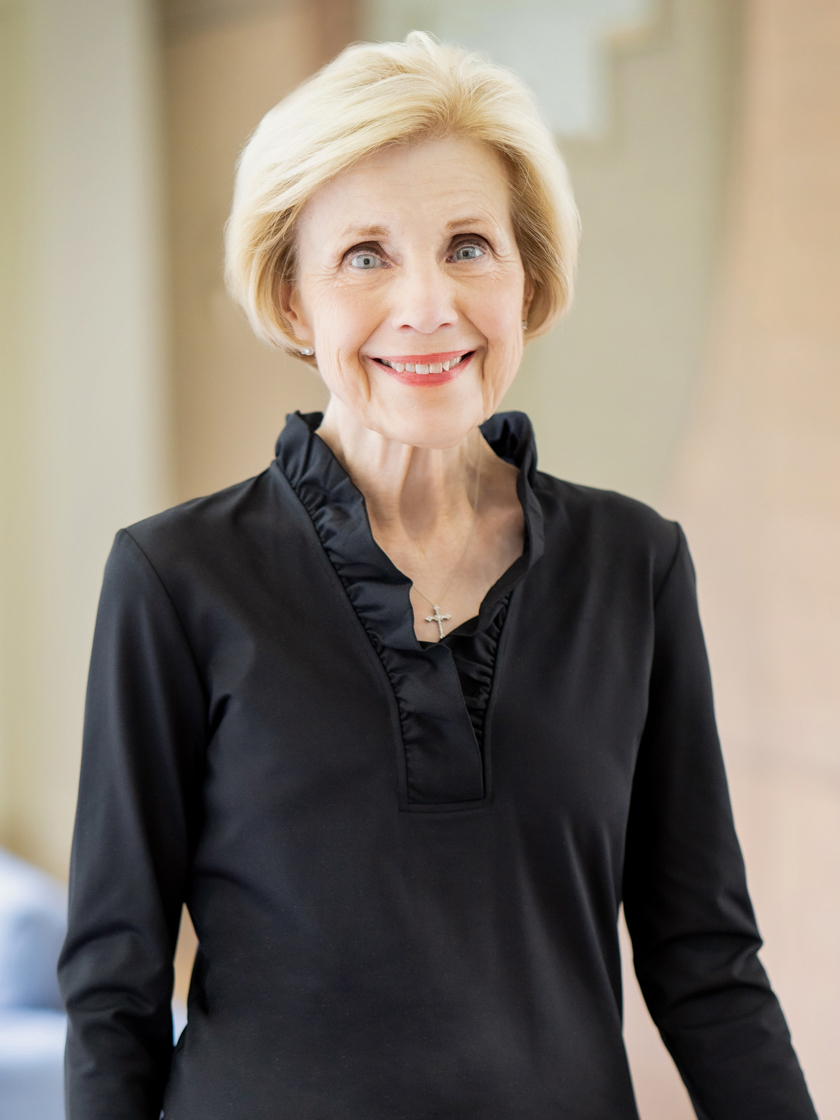 Global Real Estate Advisor
|
Sales Associate
SMU graduate. Former schoolteacher. Resident of the Park Cities for fourty-four years and East Dallas for five years.

WHAT I BRING TO YOU

My real estate career has been more than just a job for me. It has been, and still is after forty plus years, an opportunity to help my clients in making one of the most important decisions in their lives. I am a very focused person; I listen to my clients and strive to do everything possible to achieve whatever goals they may have - whether they are [...]
SMU graduate. Former schoolteacher. Resident of the Park Cities for fourty-four years and East Dallas for five years.

WHAT I BRING TO YOU

My real estate career has been more than just a job for me. It has been, and still is after forty plus years, an opportunity to help my clients in making one of the most important decisions in their lives. I am a very focused person; I listen to my clients and strive to do everything possible to achieve whatever goals they may have - whether they are buying or selling. My many years of experience are beneficial regarding contract negotiations, which can become involved and complicated. A great percentage of my business is from grateful clients, who refer their friends and family to me. Many of my associations with clients become long lasting friendships.

BACKGROUND THAT WORKS FOR YOU

o I was raised in Waxahachie, Texas, and enjoyed family values similar to those found in areas I sell in.

o Degrees in math and education from SMU.

o Taught math and English for several years while my husband attended medical school.

o Raised three children through Highland Park schools, college, and graduate school.

o Voted "Best Real Estate Agent" by D Magazine every year from 2004-2020.

o Received "The Rose Award 2007" given to a Briggs Freeman Sotheby's International Realty agent each year who represents the company's tradition of excellence.

RESULTS

o Consistently named one of top producers of Briggs Freeman Sotheby's International Realty.

o A member of the President's Circle at Briggs Freeman Sotheby's International Realty.

o Repeat business is proof of many satisfied clients through the years. I have helped several generations in some families.
Office Location
3131 Turtle Creek Blvd, 4th & 5th Floor
Dallas, TX 75219
Contact Info
Specifications
Languages:
Specialties:
Service Area:
Judy's Testimonials
Judy Sessions went above and beyond
Joel & Kathryn Thomas
Judy Sessions provices service above and beyond our expectations. She is delightful.
Scott and Patricia Mc.
My late wife and I have worked with Judy Sessions to handle all of our Dallas-area real estate transactions for more than 20 years. Judy is the consummate professional and is so pleasant to work with. I appreciate her attention to detail and proactive approach in facilitating the sale of our properties and in helping us to find a property to purchase that suits our tastes as well as our needs. The recent sale of my condo went smoothly, as I expected it would, and I am grateful for that.
L. N.
Judy Sessions is the best!! Incredibly knowledgeable, always looking out for her clients best interest and delightful to work with. Judy has been our family realtor for decades! We've enjoyed working with her. Real Estate transactions whether buying or selling are stressful but Judy makes stress go away.
Scott and Patricia McCaslin
Never stopped.
Joe and Judy Hawley
Since 2004, my wife and I have purchased/sold five homes in Dallas with Judy Sessions due to moving around the US with our employer. This is our third time to live in Dallas since 2000. Every time, Judy has introduced us to homes, neighborhoods and ideas that even frequent buyers in Dallas might not think of or consider. Judy is alwyas available to talk...always. And her biggest strength is helping close the deal with the other agent. Relocating most recently from out of state, we thought it [...]
Benjamin & Alyson Woodard
My husband and I have recently returned to Dallas. After 20 years of relying on Judy Sessions as our real estate agent we closed on our new home and are experiencing another perfect landing after Judy assisted us in addressing our needs and anticipating occasional challenges. Judy creates a calm atmosphere listening to our needs and responding to challenges from arranging transportation when we arrived to negotiating every detail of the finances that fit our needs. Judy creates a space that [...]
Cathey Oswald Trust
Judy is incredible! We've worked with her a number of times over the last ten years and she is truly remarkable. Her professionalism and responsiveness is unrivaled.
C.N.P
Judy is a consummate professional and a Dallas treasure.
John B Morrow
Judy was the absolute best, most thoughtful, knowledgeable, and kind realtor. She went the extra fifty miles constantly and has become a part of our family.
Alan and Leslie Rose
Contact
Hi there! How can we help you?
Contact us using the form below or give us a call.
Hi there! How can we help you?
Contact us using the form below or give us a call.