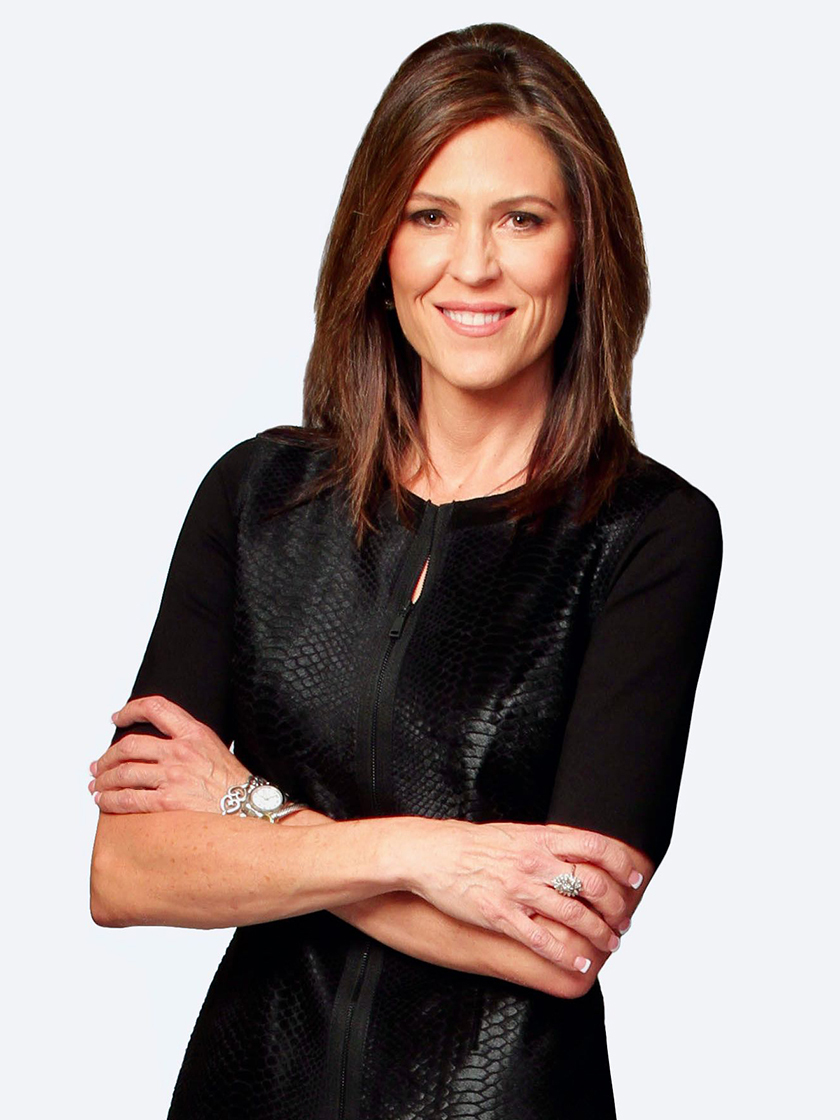 Global Real Estate Advisor
|
Sales Associate
Born and raised in Texas, Joy Rice isn't shy when it comes to tough contract negotiations. With her entrepreneurial spirit and natural ability to produce win-win opportunities regardless of the circumstances makes her a driving force in real estate. Joy's extraordinary vision combined with her wealth of knowledge in contract negotiations, new home construction, divorce properties and flair for exquisite home staging have positioned her as a leader in the [...]
Born and raised in Texas, Joy Rice isn't shy when it comes to tough contract negotiations. With her entrepreneurial spirit and natural ability to produce win-win opportunities regardless of the circumstances makes her a driving force in real estate. Joy's extraordinary vision combined with her wealth of knowledge in contract negotiations, new home construction, divorce properties and flair for exquisite home staging have positioned her as a leader in the industry.


Having sold more than 400 homes representing $130 million in volume, Joy has nineteen years of proven success at a high level. By partnering with Briggs Freeman Sotheby's International Realty, Joy provides her clients the marketing exposure their homes deserve with local, national and global reach.


Joy agrees that a home purchase is one of the largest financial investments a person will make in a lifetime. She states that because the greatest percentage of a person's wealth is invested in real estate, "It's important to hire an experienced REALTOR® with the skills and negotiating power to easily get the job done within your budget and time frame. Experienced agents help you keep more money in your pocket and avoid problems that can derail your dreams."


Many of her client's agree that Joy is a bold REALTOR® and necessary advocate to win in the competitive home buying and selling market. She will move mountains to make the home sale process as seamless and convenient as possible and treats everyone as if they are personal family and friends. "When someone chooses me to represent them, my number one responsibility and priority is to educate, coach and counsel so they can make the best decision for them. Placing my focus first on the people and second on the home, builds a bond of trust, unity and teamwork for every home sale transaction. The blessings are immeasurable."


Joy is the proud mom to Reagan, her 28-year-old son who proudly served our country as a United States Marine (2011-2017). Currently, he is a First Responder Firefighter/EMT and member of the Mountain Rescue team in Rio Rancho, NM. In July 2019, Reagan and the entire Rice family welcomed a healthy baby boy, Elijah, into the world. "We are truly honored and thankful to our awesome and loving God for this precious gift He placed in our care. What a joy!"


In her free time, Joy keeps an active lifestyle. She is often found trail running with her Vizslas "Julian" and "Austyn", weight training, cooking, entertaining, spending time with family and friends, attending and volunteering at Gateway Church in Southlake. Joy says the most important aspect of her personal and professional life is her dedication to running her business in a way that pleases and brings honor to God.
Office Location
550 Reserve Street, Suite 190
Southlake, TX 76092
Specifications
Languages:
Specialties:
Service Area:
Joy's Testimonials
Great help in getting home and property we were looking for. She was there throughout the process to answer any questions or requests we had. Would use again but, I hope we are in our new home for a long time to come.
Matthew G.
29 April 2021, 13:52 PM
We are thankful to have worked with Joy in the purchase of our new home. She went out of her way to adjust their schedules to accommodate our narrow window of opportunity to find a home, gave sound advice in pricing and potential resale opportunities, and showed professionalism and patience in carrying us through the whole process.
Bob & Becky B.
12 May 2021, 05:56 AM
We found Joy through our out of state listing agent and are very pleased with our experience. All recommended properties met our needs and she went above and beyond at our request to show other properties too. The offer/negotiation process was effortless, and Joy and team were patient and informative while navigating us through the final closing. I highly recommend working with Joy and would not hesitate to enlist their services again. We're excited to settle into our new home and are [...]
Paulo & Brianna D.
30 April 2021, 14:05 PM
Joy was wonderful, as usual. Because of her vast knowledge, skills, and expertise of our area, we could sell quickly. She gave us suggestions and recommendations that definitely put us in the right direction. I will be sure to look her up if we ever make it back into the area. Thanks Joy!
Rudy & Jacoba E.
30 April 2021, 14:18 PM
We are moving to Texas from Michigan and we are not familiar with the Dallas area at all. Joy Rice and her team made the experience of finding the right home and the right neighborhood enjoyable and so easy! She knows the areas, the schools and what the client wants. We had 1 week to find the perfect house and we even got the inspection done. She has been with us every step of the way! I am so grateful we choose her as our realtor. She is one of a kind in the business!
Bonnie C.
12 November 2021, 16:35 PM
We are very thankful to Joy for helping us attain our "Dream Home" in The Estates at Tour 18. We would highly recommend her to help you find your "Dream Home."
Steve & Randee
30 April 2021, 14:17 PM
Joy was wonderful to work with. This was our first time selling and then buying a home and they were very helpful in explaining the process, helping us pick the best time to list our home, as well as meeting with us weekly until we found the home of our dreams. I would highly recommend them to anyone looking for a home in the DFW area.
Kelly R.
30 April 2021, 14:07 PM
Being first time home buyers and in a new city, we were not very sure how it was going to work out for us. Joy made it absolutely easy for us and provided us all the information and help needed during this whole process. She understood exactly what we were looking for and were able to get us our dream home very quickly. I highly appreciate the professionalism and would recommend her to anyone looking to buy/sell property in the DFW area.
Prem K.
15 March 2021, 09:56 AM
I loved working with Joy and her team! Very patient with me as a first-time home buyer and helped me find the perfect home!! They took the time to make everything fit my needs and recommended a great lender as well. I highly recommend them!!
Johnathon S.
01 June 2021, 15:30 PM
This was my first-time home purchasing experience and was heading nowhere. Then Joy and team associate came in and took over…we touched down within one month. They are very responsive and responsible. Showings were scheduled based on my preference and all of them make sense. Eventually I picked up the one I bought, of course. Responded to all my emails calls and texts fast, too. Also very knowledgeable. I had no idea at the beginning what details I should notice in a house, Very professional [...]
Judson Z.
11 July 2021, 13:54 PM
Contact
Hi there! How can we help you?
Contact us using the form below or give us a call.
Hi there! How can we help you?
Contact us using the form below or give us a call.