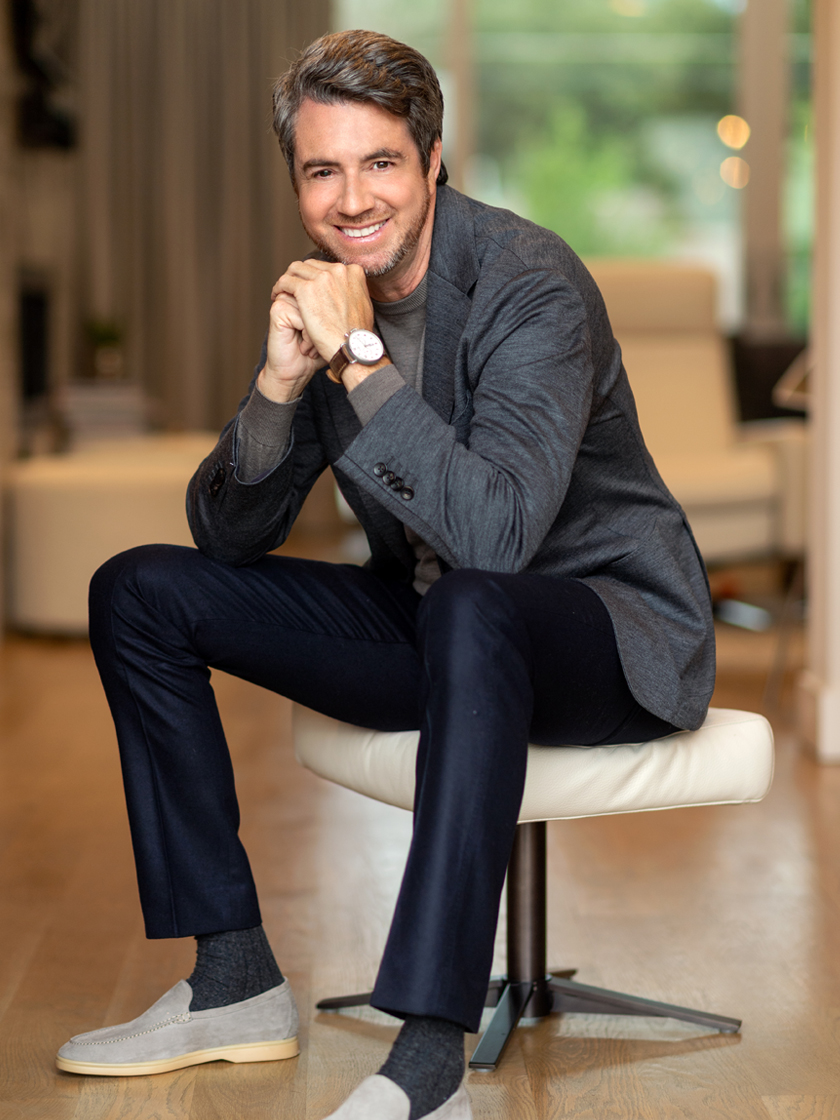 Global Real Estate Advisor
|
Sales Associate
JL Forke is a native Texan who has lived in the Houston and Austin areas. He moved to Dallas after graduating from The University of Texas at Tyler and started his real-estate career in 1998 in Highland Park after buying his first home. He had enjoyed the buying experience so much that he switched his career from pharmaceutical sales to real [...]
JL Forke is a native Texan who has lived in the Houston and Austin areas. He moved to Dallas after graduating from The University of Texas at Tyler and started his real-estate career in 1998 in Highland Park after buying his first home. He had enjoyed the buying experience so much that he switched his career from pharmaceutical sales to real estate.

In 2015, JL and agent Jennifer Shindler, a native Texan, too, became real-estate partners, launching the Forke+Shindler Group with thirty years of combined experience selling residential real estate across North Texas. JL and Jennifer offer their clients a personalized, detail-oriented and service-driven approach, all in a highly competitive market. They represent buyers and sellers in all stages of life - first homes to forever homes - and have represented investors, builders and developments. With their premium level of service, marketing savvy and ability to sell with enthusiasm, Jennifer and JL have had many successful sales in the multi-million-dollar estate-home market. The Forke+Shindler Group has been awarded many top-producer honors over the years, including D Magazine's Best Residential Real Estate Agents.

JL's passion for architecture and design enlivens his business. He lives in a Turtle Creek-area high-rise and specializes in Uptown, Lakewood, the Park Cities, Midway Hollow, Oak Cliff, North Dallas, Westlake, Vaquero, Southlake and Coppell.

JL is a cancer survivor who understands how precious life is: He volunteers for various cancer and global healthcare organizations. He is a member of the Church of the Incarnation.
Office Location
3131 Turtle Creek Blvd, 4th & 5th Floor
Dallas, TX 75219
Contact Info
Specifications
Languages:
Specialties:
Service Area:
JL's Testimonials
Worked with many times, extremely professional and knowledgeable. A plus best ever.
Conifer Homes
22 February 2022, 00:03 AM
JL went way above normal duties to get the deal across the line
Jazmin Capital Trust - Deirdre Leane Trustee
J.L. was a pleasure to work with! He showed me several properties within the parameters I described to him. Look forward to contacting him when we resume our search.
Amy A.
JL was unbelievably patient with the contingency (sell our house prior to closing on condo) we had on our offer to buy the condo in TX. It took longer than expected and he was the glue that held the agreement together between ourselves and the seller. We appreciate all his hard work.
Joseph Taylor
Jennifer and JL are exceptional and make a fantastic team. They work extremely hard and are very responsive to all messages. We would receive a response within minutes regardless of the time.
Jennifer Shindler's market knowledge, years of experience and agent network helped us secure the perfect home in a highly competitive market.
James Forke
Beyond his professionalism, knowledge and attention to detail, JL, and his partner Jennifer, never seem to lose site of the goal - a transaction that everyone feels good about when all is said and done.
Gregory G.
Contact
Hi there! How can we help you?
Contact us using the form below or give us a call.
Hi there! How can we help you?
Contact us using the form below or give us a call.