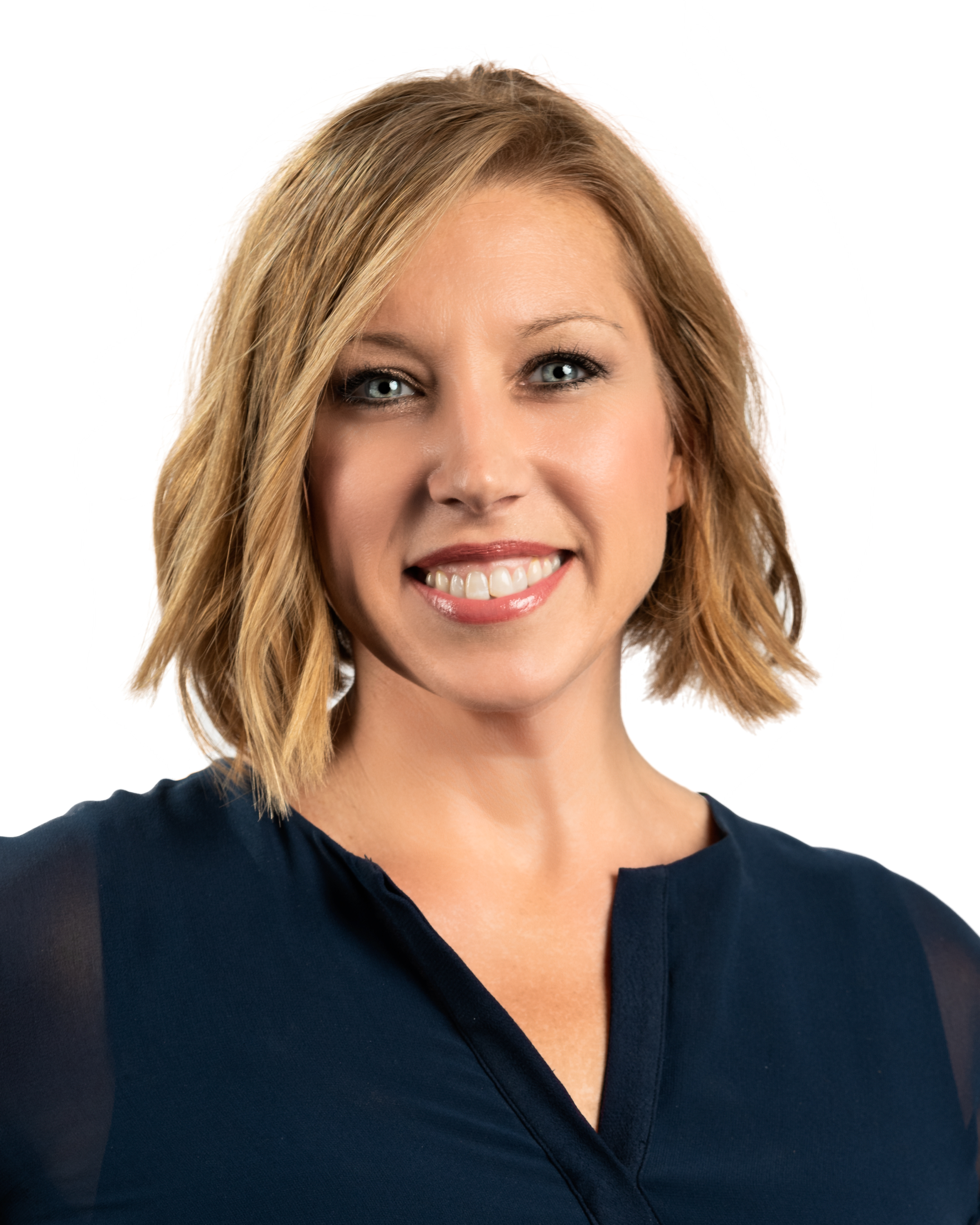 Associate Broker, Office Manager
|
Associate Broker
Jennifer Edwards serves as the Vice President of Sales for Briggs Freeman Sotheby's International Realty's Southlake office. She is a seasoned real estate professional and loves serving clients and helping them make wise real estate decisions. She has found her true calling, however, in mentoring and coaching agents by helping them build a thriving business while living their best lives. She loves working one-on-one with her agents to create customized marketing strategies as well as [...]
Jennifer Edwards serves as the Vice President of Sales for Briggs Freeman Sotheby's International Realty's Southlake office. She is a seasoned real estate professional and loves serving clients and helping them make wise real estate decisions. She has found her true calling, however, in mentoring and coaching agents by helping them build a thriving business while living their best lives. She loves working one-on-one with her agents to create customized marketing strategies as well as teaching them systems and processes that have proven to provide excellent client experiences.

A native Texan, raised in the Grapevine Colleyville area, Jennifer is a third-generation real estate professional. Her grandparents started Davidson Realty in Colleyville where they enjoyed helping agents, including Jennifer's mom and aunt, learn the business. She attributes the legacy of real estate professionals in her family to her developing a strong work ethic and a love for informing clients about buying and selling property.

Despite her deep real estate roots, this was not her first career choice out of college. Jennifer chose to work with non-profit organizations traveling all over the world, even living in Thailand for three years helping run community outreach programs through a local church. After moving back to the U.S., Jennifer dove head-first into real estate and eventually became an independent real estate broker before joining Briggs Freeman Sotheby's International Realty. Jennifer has learned to appreciate different cultures and believes it has helped her understand people's needs and how to serve them best. She is grateful for the opportunity to support and train other agents.

Jennifer is married to Brian, who is also a REALTOR® with the Southlake office at Briggs Freeman Sotheby's International Realty and is a bonus mom to two amazing boys, Takoda and Tavi. She loves spending time with her family and friends, traveling, hiking, running, playing sports and watching her favorite teams. Jennifer is a huge Dallas Cowboys fan and is working to convert her Denver Broncos loving husband into a secret fan. She loves serving at church and in her community, mentoring others, and leading Bible studies. Her faith in God and deep desire to make a difference in the lives of others drives her to live life to the fullest.
Office Location
550 Reserve Street, Suite 190
Southlake, TX 76092
Specifications
Languages: English
Specialties:
Service Area:
Jennifer's Testimonials
As a 1st time buyer, Jennifer made the process of buying a home a great experience. She was patient with my endless questions and she entered into the process with me as an advocate and trusted expert. Her winsome personality gave me the confidence to know that she was representing my needs as my agent in a professional as well as friendly manner. I whole-heartedly recommend her to anyone needing a real estate professional!!!!!
Cheryl Boyd, CRU
Jen has helped me as both a buyer and a seller. Most recently, she helped me sell my home and as before the process was smooth and easy. She listens and provides knowledgeable feedback on how the market is looking and options that can be taken should the need arise. I appreciate her honesty and time devoted to helping me whether when selling or buying. Thanks, Jen!
Page Padgett, Teacher/School Counselor
It was a pleasure working with Jennifer. Jennifer is a very knowledgeable realtor and was always just a phone call. text or email away. She was so helpful from start to finish in the building of my new home.
Sharon Rice
We heartily recommend Jennifer Blackwood Edwards as an excellent Real Estate Professional. We were relocating from Orlando and she helped us purchase a home in Frisco. We recently decided to rent that home to friends and so are again enlisting her help to purchase a principal residence. Jennifer is wonderfully patient and gracious. She listens well to what the buyer wants and needs and it didn't take long for her to remember things we would and wouldn't like. Having grown up around the real [...]
Dan and Pat Lee, Global Missions Outreach
It is my pleasure to award a 5+ award to Jen for her service as my agent during our recent shutdown! As a retiree 2020 seemed the right time to make a big change and sell my home of 17 years. It was a nice home in a nice neighborhood with some pluses and a few updates but none of the most recent showy attractions. I really didn't know where to start. Jen had recently assisted my son and family to sell their home so he recommended her as a trusted friend. When she came to look things over she [...]
Carol Maples
It is my pleasure to recommend Jennifer Blackwood Edwards as an exceptional real estate agent who helped me sell my house. She was always ready with excellent advice to enable me to get the best market intelligence and market value on my house. I recommend Jennifer for her expertise, experience, and integrity.
James Luedtke, Exxon Mobil
Working with Jen was a rewarding and exciting experience; she made the home buying process memorable with her positive attitude and tenacious ability to serve her client. Jen managed to make herself available and accessible from inception to completion and her extensive knowledge of the market and the process was integral to our success. As a first-time home buyer we had numerous questions and uncertainties that Jen was able to easily navigate with us to find the best possible fit. She is the [...]
Adam and Kaitlin Batley, Commercial Construction Supervisor and PA
Jennifer did a fantastic job for me on my recent home purchase. She listened carefully to everything I said and responded exactly per my expectations. She is very knowledgeable on all aspects of the real estate market. Her communications with me were prompt and thorough; all of my questions were answered. She had all documents prepared meticulously. Her professionalism was impressive throughout my entire experience with her. She walked me through the process from beginning to end on a home that [...]
Kurt Bachman, American Airlines Pilot
A pleasure from start to finish. Jennifer is all you would hope for in an agent. Honest, available, pleasantly assertive, and attentive to all details. I cannot give her higher praise and this is my 8th home transaction! -
James Dunn, Business Owner
We can't speak highly enough of our experience with Jennifer Edwards! We listed our home for sale only a few weeks before the stay-at-home order took effect. This raised so many uncertainties, but Jen was there for us throughout the entire process. She is an effective communicator and actively listened to our needs and concerns. Her knowledge of real estate paired with staying up-to-date on the latest marketing strategies made a winning combination. She understood our custom home and knew [...]
Victor and Julie Cordova
Contact
Hi there! How can we help you?
Contact us using the form below or give us a call.
Hi there! How can we help you?
Contact us using the form below or give us a call.