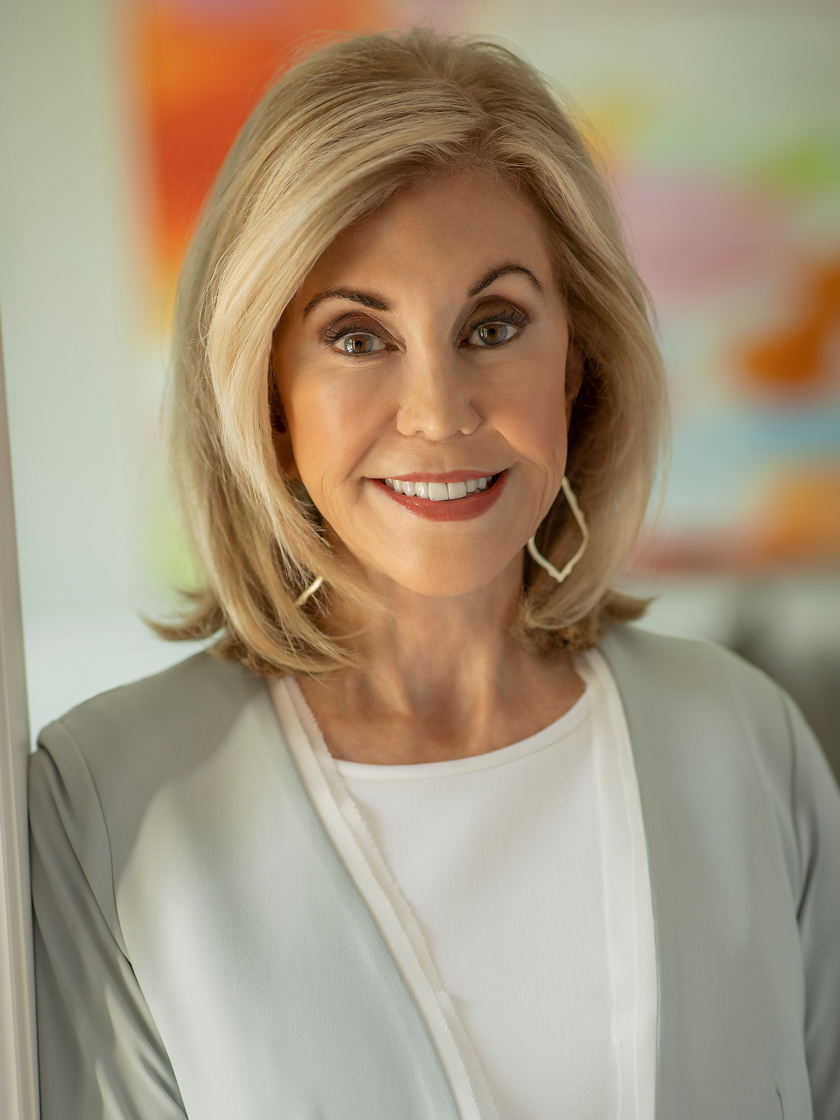 Broker Associate
|
Associate Broker
With years of experience in luxury sales, real estate veteran Jeannie Nethery is a licensed Broker and consistent top producer at Briggs Freeman Sotheby's International Realty. Her consistency with marketing hallmarks of her successful career. Prior to launching her real estate career, Jeannie had a career as a global sales executive at a Fortune 500 corporation, serving some of the world's largest companies. Her experience with listening and understanding client objectives, setting [...]
With years of experience in luxury sales, real estate veteran Jeannie Nethery is a licensed Broker and consistent top producer at Briggs Freeman Sotheby's International Realty. Her consistency with marketing hallmarks of her successful career. Prior to launching her real estate career, Jeannie had a career as a global sales executive at a Fortune 500 corporation, serving some of the world's largest companies. Her experience with listening and understanding client objectives, setting strategy, coordinating marketing efforts and maneuvering tough negotiations benefits her clients today. With experience, knowledge, and the ability to set realistic expectations for clients, Jeannie successfully negotiates winning results. Says one of Jeannie's repeat clients, "Professional, persuasive and personal, Jeannie has more than exceeded our expectations representing us as a buyer and seller of homes in Glen Lakes. Taking the time to understand upfront our needs meet our needs. Structuring contracts which bring buyers and sellers together quickly is an art Jeannie has perfected." Guiding her clients through the home buying and selling process and providing the in-depth market knowledge needed to make a sound property decision, Jeannie's top priority is to provide clients with a smooth transaction. Jeannie understands that a client's busy schedule requires transactions to be handled on a timely and efficient manner…that absolute confidentiality is the cornerstone of a relationship…and that strategy,diplomacy and market knowledge are the keys to concluding complex negotiations successfully. Jeannie's philosophy is that luxury is not defined by price point, luxury is an experience. Whether a first-time homebuyer or an empty nester, look no further than Jeannie Nethery to find a qualified real estate advisor who strives to provide a luxury experience to every client. D Magazine Best Realtors Award 2007 through 2019 Five Star Professional Award 2010 through 2019 Advocate Top Realtor 2019 Pacesetters Networking Group Certified Residential Specialist (CRS) Accredited Buyer's Representation (ABR) Accredited Luxury Home Specialist (ALHS) Senior Real Estate Specialist (SRES) Historic House Specialist, a designation bestowed by Preservation Dallas As a graduate of SMU's Cox School of Business and a long time Dallas resident, Jeannie's expertise allows her to serve clients who are buying and selling properties in Dallas' most sought-after neighborhoods. Her geographical areas of expertise include the Park Cities, Preston Hollow, Bluffview, Briarwood, Lakewood, gated and zero lot line communities, North Dallas, Plano and Frisco. An active volunteer Jeannie believes in giving back to the community. For nine years she was a literacy tutor and mentor at the Trinity River Mission. She is a Junior League of Dallas Sustainer, a member of the Dallas Symphony Orchestra League, he Salvation Army Women's Auxiliary, the Women's Council Dallas Arboretum, and Mark K. Craig Class. Jeannie previously served on the boards of Nexus Recovery Center, Inc. Trinity River Mission Dallas Symphony Orchestra League, Kidney Texas, Inc. and Glen Lakes Homeowners Association.
Office Location
3131 Turtle Creek Blvd, 4th & 5th Floor
Dallas, TX 75219
Contact Info
Specifications
Languages:
Specialties:
Service Area:
Jeannie's Testimonials
She's a real pro She knows every inch of Glen Lakes . She protects the seller and makes the entire process pleasurable
Annette Corman
Jeannie and Pam are two highly professional, and caring, realtors that I have had the pleasure to know, as well as to help sell my Condo. In addition, while liquidating the contents of homes they were involved as realtors, I saw their professionalism, and their abilities to help facilitate the various home sales. My company, Discovery Estate Sales, has been liquidating homes for over 20 years, and always appreciate working with realtors of this caliber, especially when I needed input and [...]
Sandra Kupfer
Jeannie's strategy for preparing and marketing the house was right on target. Consequently, we are confident we received the optimum results.
James Atkins
Jeannie Nethery is the consummate professional – extremely knowledgeable, dedicated, persistent and personable. She listed our home of 26 years and shepherded us through the purchase of a new home. That purchase was particularly challenging because the complex contract negotiations occurred while we were on an extended cruise in the Pacific with limited and sporadic connectivity. Jeannie kept everything on track, and we had a contract by the end of the cruise for the home that we love! Cal and [...]
Cal and Clare Buie Chaney
It was a pleasure to work with her.
Sylvia E.
Jeannie is the best realtor I have ever worked with! She goes above and beyond. Her knowledge of the market, patience and kindness put her in a class all her own!
Paula Spruell
Jeannie was terrific. Neither my brother nor I were in Dallas to be active sellers, and Jeannie took care of everything for us!
The Van Q. Telford Estate
With a professional philosophy based in customer service Jeannie made not one, but two challenging real estate transactions flow seamlessly, In each instance, from beginning to end, she was accessible, well-informed of market trends, with a remarkable 'can do' attitude. Courteous and respectful to all with whom she interacts, Jeannie Nethery is the professional who focuses on the details. D.A. Webb
D.A. Webb
Jeannie was great!
Derrick Davis
Jeannie sold my house in 5 days, at full price. What more could you ask for?
Vernon Noble Kidd Jr
Contact
Hi there! How can we help you?
Contact us using the form below or give us a call.
Hi there! How can we help you?
Contact us using the form below or give us a call.