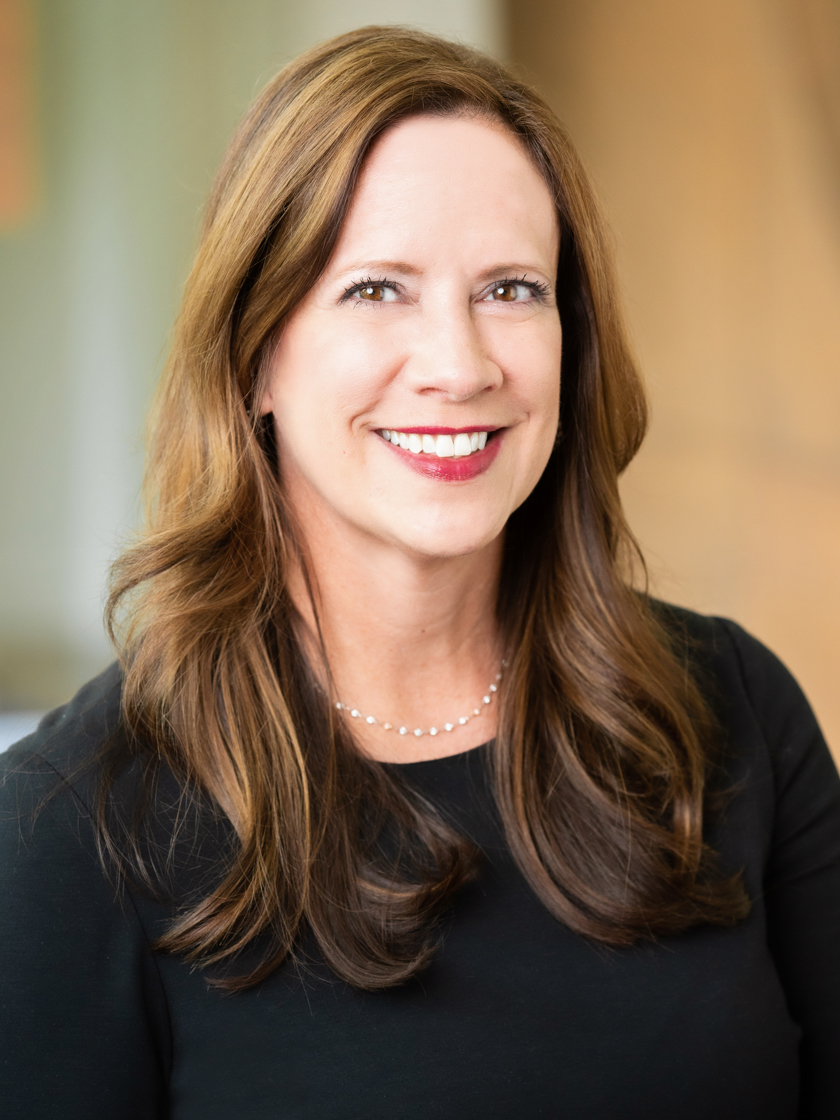 Global Real Estate Advisor
|
Sales Associate
As a former corporate executive, JB Hayes has spent more than twenty-five years in the Dallas area where she held roles that sharpened her skill sets and tools to make her an effective and efficient real estate agent. As a highly regarded self-starter with extreme attention to detail, exceptional customer service, and commitment to providing the highest quality end product while anticipating needs along with the flexibility to make seamless adjustments as needed, JB's ability to get the [...]
As a former corporate executive, JB Hayes has spent more than twenty-five years in the Dallas area where she held roles that sharpened her skill sets and tools to make her an effective and efficient real estate agent. As a highly regarded self-starter with extreme attention to detail, exceptional customer service, and commitment to providing the highest quality end product while anticipating needs along with the flexibility to make seamless adjustments as needed, JB's ability to get the job done and connect people has made her a go-to resource. Many entrepreneurs and non-profits have worked with her as they navigate opportunities, launch new products, and host events and fundraisers in Dallas. JB experienced six relocations during her first 10 years in corporate America, so she understands the value of time, attention to detail and organization required to make each move as seamless as possible. JB was recognized as a Briggs Freeman Sotheby's Rising Star in 2020 as well as Top Producer in 2020, 2021 & 2022. In 2021 she received the inaugural Martha Miller Fellowship Award and was voted by her peers to represent them as an Ambassador for the Turtle Creek office. She also received the award for the most outgoing referrals (unit count) in the Sotheby's International Realty network for Briggs Freeman Sotheby's International Realty in 2021 and 2022 with $64M in total referral sales volume since 2020.
JB's dedication to the Dallas community and desire to make a positive impact is evident in her involvement with various fundraising, PR and leadership roles in the Junior League of Dallas, Cattle Baron's Ball, DMA Junior Associates, The Family Place, North Texas Super Bowl XLV, Boys & Girls Club of Dallas, the Red Cross and more. She is an active member of Cattle Baron's Ball, the largest fundraiser for the American Cancer Society and sits on the development committee for the Board of the Friends of Katy Trail where she served as a Board member for 6 years and chaired the 20th Anniversary Katy 5K.
JB received her BBA and MBA from the University of Notre Dame.
Office Location
3131 Turtle Creek Blvd, 4th & 5th Floor
Dallas, TX 75219
Specifications
Languages:
Specialties:
Service Area:
JB's Testimonials
I was living remotely at the time of my sale and JB went above and beyond to help get my condo ready to go on the market. She has excellent contacts to help getting things done and helped manage the work. She had me under contract in no time and was very knowledgeable about the market. I highly recommend her.
Cindy
Hands down JB is the best realtor in the area! She was extremely knowledgeable about the best homes for me, always available when I had questions or concerns, and genuinely invested in finding the right home for me. I could not have asked for a better experience in buying my first home! Thanks again JB!
Ian
Incredible experience with JB. Simply the best. We were able to find our dream house in three days in our desired neighbourhood. She was with us every step of the process. I'd give her an A+++.
Ken K
JB is your go-to realtor! She went above and beyond what I thought a realtor did to help me with my home buying process. I was a first-time homebuyer and she helped me understand the process much better than my lender did. She was easy to get contact with, answered all my questions, made me feel comfortable with the process, and had an eye out for things in houses that I never thought about. When we hit a few bumps in the buying/closing process, she fought hard to make sure I got the best deal [...]
Jacob
Out of Country Seller - The whole process was incredibly insane, stressful because of pandemic shutdown in Turkey. Thank god I had a friend and her team who knows what to do even though we have had pandemic crisis first time in our lives and close the overseas deal with different country regulations.You guys are the BEST! I can't thank you enough.
Hande Demirkol Onen
JB is awesome! You will love her bubbly personality. She did a fantastic job pointing out the pros and cons to every house we looked at and put in a ton of time helping us find the perfect home. I knew nothing about buying my first home and I am so thankful I had her by my side. JB exceeds expectations when it comes to a real estate professional. She helped me get a mortgage lender, home warranty service, home inspector, stay on top of deadlines, etc. From beginning to end she was all in. She [...]
Jessica
There are not enough superlatives to describe JB. Wonderful, knowledgeable, helpful, and hard-working do not begin to scratch the surface. As a buyer's agent, JB guided us through purchasing our forever home, and as a seller's agent, she counseled us through selling a townhome. The two most important characteristics she brings to the table are listening and knowledge. She actively listened to our wants, needs, and concerns being open in every step of the conversation. Then using her knowledge [...]
Pat
"My husband and I have been working with JB for the past few years...from helping us find a condo to rent and to now, buying our first home, JB goes above and beyond for her clients and we couldn't be happier to have had her help and guidance during our home search! As first time buyers, especially in this crazy market, we would have been lost without her. Her knowledge of the market and direction on putting together the best offer for the seller helped us tremendously. Thank you for all of [...]
Abby C
Working with JB has felt like being the CEO of a real estate investment company with a team of top-tier people working for me. The level of preparedness she brings to each showing is unmatched and helped me make the most informed decision possible. Once I picked the right house, her network of people helped me through a painless streamlined process of funding, inspecting, and closing. She is sweet, relentless, and completely client-focused. Couldn't have asked for more!
Isaiah
JB is awesome. She sold my condo in 5 days! She suggested what to do, and the hard work paid off. She went above and beyond for me, and I will forever be grateful. She knew what she was doing and could walk me through the closing process since this was the first time I had sold a home. I HIGHLY recommend working with JB!
Autumn Pape
Contact
Hi there! How can we help you?
Contact us using the form below or give us a call.
Hi there! How can we help you?
Contact us using the form below or give us a call.