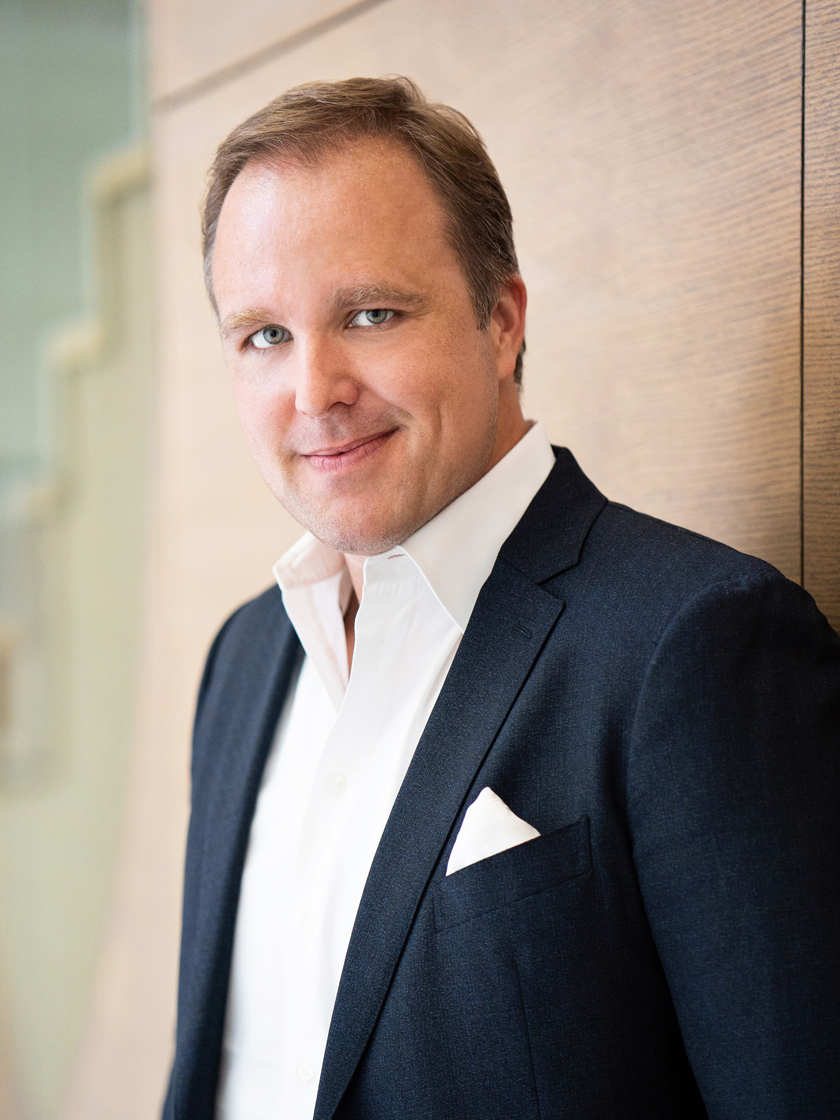 Global Real Estate Advisor
|
Sales Associate
With a 6-foot-9-inch stature, Jason Clark has a powerful presence that is further heightened by his personable nature. As a top-producing global real estate advisor with Briggs Freeman Sotheby's International Realty, he finds inspiration and fulfillment in not only meeting new people but genuinely connecting with them, learning about their daily routines and desired lifestyle to help them find the perfect home at just the right time. Growing up with a residential and commercial [...]
With a 6-foot-9-inch stature, Jason Clark has a powerful presence that is further heightened by his personable nature. As a top-producing global real estate advisor with Briggs Freeman Sotheby's International Realty, he finds inspiration and fulfillment in not only meeting new people but genuinely connecting with them, learning about their daily routines and desired lifestyle to help them find the perfect home at just the right time. Growing up with a residential and commercial contractor as a father, Jason began to grasp the ins and outs of the profession at an early age and even started building and selling properties himself while pursuing a degree in accounting at the University of Mississippi. Now, being with the leading realty brand in North Texas, he has access to a global network as well as state-of-the-art technology and marketing tools that support his industry knowledge spanning various housing markets from coast to coast. Always remaining up to date on his education and training, Jason has earned many designations over the years, including Pricing Strategies Analyst, Certified Home Marketing Specialist and Senior Real Estate Specialist, among others. Boasting a keen eye for detail and effective negotiation skills, he prides himself on offering customized service to all his clients – whether first-time homebuyers, growing families or empty nesters – making them feel truly valued while he takes care of crossing the t's and dotting the i's. "Things don't have to be perfect to be wonderful," he says, "and it's such an exciting time to be in Dallas. The sky is the limit." Designations/Certifications: - PSA - Pricing Strategies Analyst - CHMS - Certified Home Marketing Specialist - NHC - New Home Construction - SRES - Senior Real Estate Specialist - ALHS – Accredited Luxury Home Specialist
Office Location
3131 Turtle Creek Blvd. 4th Floor
Dallas, TX 75219
Specifications
Languages: English
Specialties:
Service Area:
Jason's Testimonials
Jason just listed and sold my home, but he did so much more than that. He advised me on staging, necessary repairs and design ideas. I have never worked with someone who focused so much on the details and had so much passion for making my home the best it could be to attract the most buyers. After I did all the work he suggested we were ready to list. Multiple offers in the first 24 hours!! I was overwhelmed but he didn't stop there! He was there through every step of the process reassuring me [...]
Oren Weissman
Jason has done a great job on finding our home as well as the process . He has made it so easy and I highly recommend him .
Jessica Ray Riley Trust 2020
Jason made my home buying dreams come true! His knowledge of the Dallas market was extensive and insightful, but his sharp attention to builders detail and foundational necessity is what makes him the BEST in the business. He made the entire home buying process seamless, and we had a lot of fun along the way. I couldn't recommend his expertise highly enough.
Catherine Chick
I can not say enough good things about Jason! He took over a property that had been on the market for over 300 days with no activity. I had just lost my husband the prior year and did not want to deal with the place anymore. Jason made a plan and executed it! He had the property staged, met every person that viewed the property, and kept me well informed. Once we went under contract Jason took care of everything down to the repairs. All I had to do was show up to closing and even then he had [...]
J. Ward
Jason did a great job. kept us informed the entire way. If you are looking for a realtor that will go the extra mile Jason Clark is your Guy...
Riley Family Trust
Jason is the absolute best! He goes above and beyond, is extremely educated in the field, and is very hands on. He keeps you in the know every step of the process, and ensures all questions are answered. Couldn't recommend him enough!
Catherine Chick
From our first phone call, Jason was professional and welcoming. He took time to get to know my family and I to fully understand our wants and needs. After landing in Dallas and arriving to the hotel, Jason had previewed and left a schedule of 12 plus homes for us to tour. We did not find a home that weekend, but that very next week Jason virtually (through FaceTime) walked us through a home we fell in love with and were under contract the very next day with us back in California. Jason helped [...]
Katherine K.
Jason is the best. His hard work got us a full priced offer on my condo! Jason was there every step from the beginning going over the process and getting amazing photos, all the way to the end making sure closing was on time and smooth. He knows his stuff and masters the details-I cannot recommend him enough!
Victoria Stone
Can I give Jason more than 5 stars? Because he deserves it. Jason is an amazing agent. Extremely knowledgable, professional, warm, and positive. He helped us purchase our new home and sell our old one with a very aggressive time line and made the process as smooth as possible. If you work with Jason - and you should! - trust him. He dispenses excellent advice, has a wealth of knowledge and experience and has his clients absolute best interest in mind. My husband and I are so fortunate to have [...]
Caitlin S.
In 2020, I began the process of looking for a property to purchase as a first time home buyer. Little did I know that the end of 2020 would be the start of one of the most competitive and challenging times for home buyers. I am so lucky to have Jason as my agent, as he helped navigate the many hurdles that came with the hyperactive market. He was extremely patient and knowledgeable. His professionalism was evident in his interactions with myself and other agents. He never let my, at times, [...]
Morgan Hewitt
Contact
Hi there! How can we help you?
Contact us using the form below or give us a call.
Hi there! How can we help you?
Contact us using the form below or give us a call.