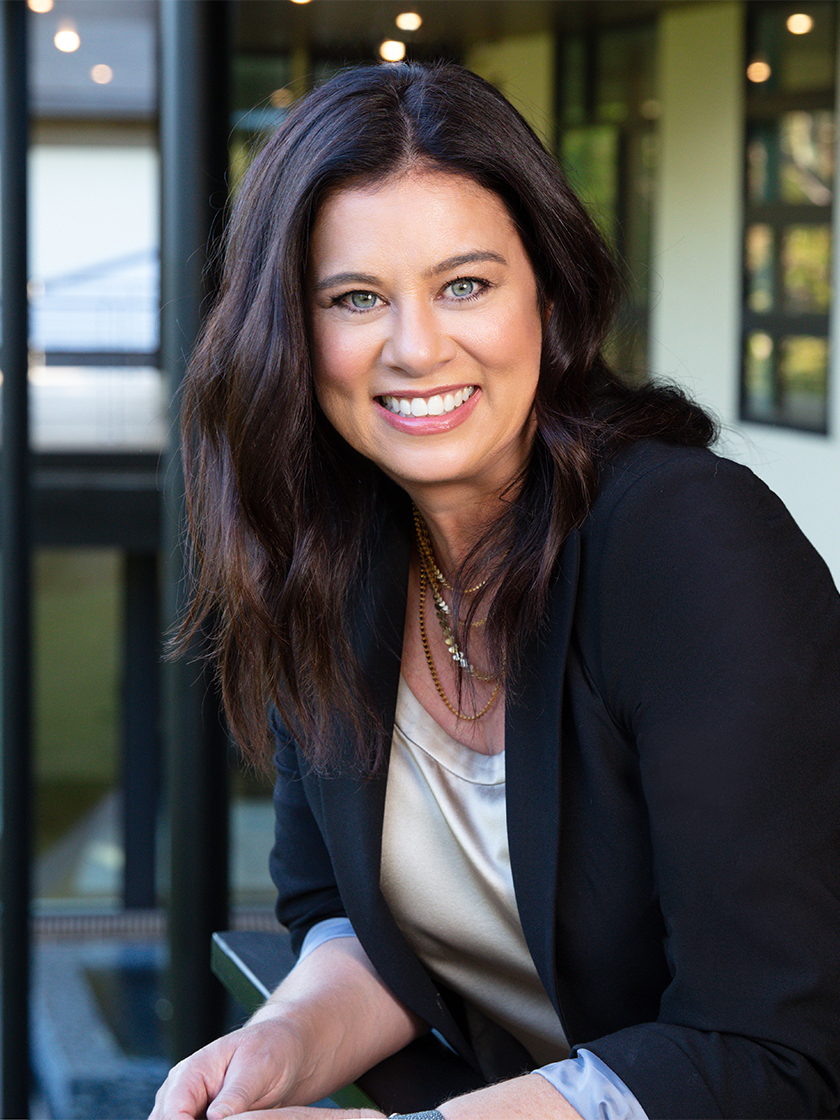 Global Real Estate Advisor
|
Sales Associate
Janelle Alcantara brings a fresh approach to the challenges of today's real estate market. Whether clients are striving to sell a property amidst steep competition or dreaming about an awe-inspiring home, they know that Janelle will ensure that their goal is achieved. As a seasoned professional, Janelle guided her clients through the housing market downturn in 2008 while simultaneously achieving Top Producing status within her firm. D Magazine and Modern Luxury Dallas have consistently [...]
Janelle Alcantara brings a fresh approach to the challenges of today's real estate market. Whether clients are striving to sell a property amidst steep competition or dreaming about an awe-inspiring home, they know that Janelle will ensure that their goal is achieved. As a seasoned professional, Janelle guided her clients through the housing market downturn in 2008 while simultaneously achieving Top Producing status within her firm. D Magazine and Modern Luxury Dallas have consistently honored Janelle with the Best REALTOR® Award since 2009. "This is a tribute to my competitive negotiating style, innovative approach to business, polished customer service skills, and the professional reputation I have earned among my peers," says Alcantara. Additionally, Janelle has a background in residential construction and design. "She has an exceptional talent for identifying the value in a property when its attributes are not obvious to others" says Tom Greico, notable architect and builder. According to Janelle, "The drive behind my success is a passion for modern architecture." It is this love and understanding for design that connects Janelle to some of the most influential architects in the country. In turn, the builders, buyers and sellers of these acclaimed homes entrust their real estate needs to Janelle. In 2015, Janelle founded Galaxy Modern, a consulting firm that enables builders, architects and investors to capitalize on developing real estate in Dallas. Whether looking to acquire land, innovate residential design, or rise above the competition in the arena of luxury home building, Alcantara's guidance has brought measurable results to those investing in the Dallas real estate market. Janelle Alcantara is a proud member of The Dallas Architecture Forum, The Dallas Builders Association, The American Institute of Architects, Dallas Chapter, The National Association of REALTORS®, The Texas Realtors Association, Metrotex Dallas and the ASPCA. As an esteemed member of the Briggs Freeman Sotheby's International Realty Leader's Circle, Janelle Alcantara is able to leverage her expertise and passion for modern architecture to the benefit of her clients around the world.
Office Location
3131 Turtle Creek Blvd, 4th & 5th Floor
Dallas, TX 75219
Specifications
Languages: English
Specialties:
Service Area:
Janelle's Testimonials
Janelle is simply the best realtor in Dallas!
Akira Imai
This was our first real estate sale and a major event for my father. Janelle brings to the process three crucial technical elements: integrity, competence and strong industry relationships. All of these were employed to get the close on schedule. On the non technical side Janelle was patient, explained thoroughly, and helped my Dad navigate the emotional process of saying goodbye to his first home. The whole team did a top notch job and we got everything from the transaction that was important [...]
John Friedli Jr. Power of Attorney
First class all the way!
Janelle Alcantara
Janelle's guidance through the selling process was "priceless" . Her professional, direct , clear and take charge approach proved to be the difference in an additional $175,000 in profit. She coached me on how to prepare the house, despite my reluctance. She choose the timing for "coming soon" and listing perfectly. When the time came she managed the open house and offers without a flaw. Janelle is the greatest.
Johnny Alcantara
Janelle was professional from the start, giving hints and when necessary straightforward direction on how to get my house ready to sell. Her handling of the offers maximized my sale price.
Johnny A.
She was great. Found just what I was looking for.
Jean McIntosh
Janelle Alcantara went above and beyond when it came to selling our house. I decided I wouldn't consider working with another agent when it came to buying a new one. I am currently under contract and it is because of her hard work.
James and Amy Dwan
Janelle Alcantara did a great job of selling my house. She was professional and knowledgeable.
Jane Wells
Contact
Hi there! How can we help you?
Contact us using the form below or give us a call.
Hi there! How can we help you?
Contact us using the form below or give us a call.