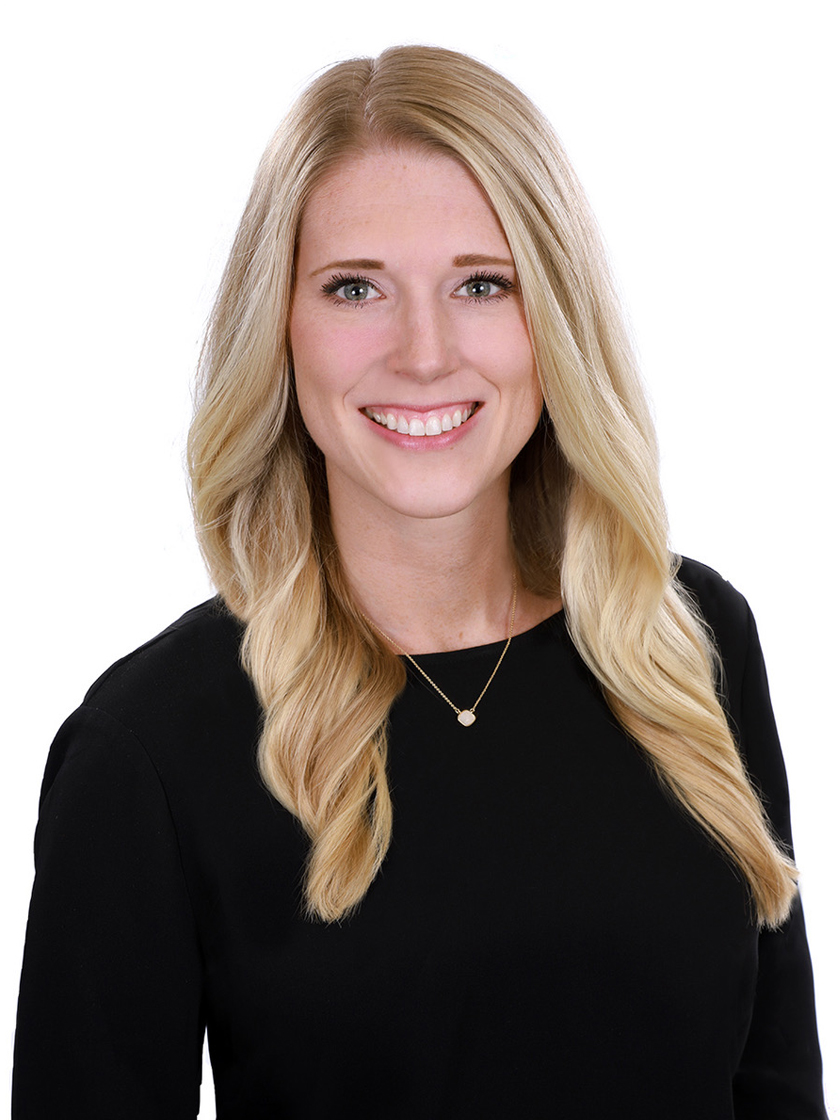 Global Real Estate Advisor
|
Sales Associate
With over three decades in North Texas, Hannah Bradley brings knowledge and experience to the Dallas-Fort Worth market. She grew up in Southlake and spent her post-collegiate years in Dallas and the Mid-Cities before settling down with her husband and two young daughters in Prosper. Her expertise and understanding of the complex Dallas-Fort Worth market and diligence in staying current about its ever-changing characteristics, give her the insight to educate and represent clients with [...]
With over three decades in North Texas, Hannah Bradley brings knowledge and experience to the Dallas-Fort Worth market. She grew up in Southlake and spent her post-collegiate years in Dallas and the Mid-Cities before settling down with her husband and two young daughters in Prosper. Her expertise and understanding of the complex Dallas-Fort Worth market and diligence in staying current about its ever-changing characteristics, give her the insight to educate and represent clients with varying needs across a range of submarkets.

Hannah graduated from William Jewell College in Kansas City with degrees in marketing and psychology. She played volleyball throughout her time there and went on to coach club volleyball in North Texas for nearly a decade.

Prior to real estate, Hannah worked in client service at a marketing agency in Dallas, specializing in digital and social media marketing. Her experience gave her the tools needed to successfully manage relationships, understand how best to work with multiple parties to identify and achieve goals, and maximize use of the ever-evolving digital and social landscape. The transition to real estate allowed her to capitalize on her entrepreneurial spirit, leverage her skills and strengths, and pursue a passion in connecting with people on a deeper level while working toward a common goal in any facet of the industry.

Hannah prides herself on an exceptional customer experience from start to finish, handling the details crucial to ensure a smooth transaction and even smoother transition. She treats her clients like family and values the relationships she builds. Her utmost priority is to understand and protect the interests of her clients and deliver unmatched quality of service along the way.

In her spare time, Hannah enjoys anything and everything with family, traveling, being outdoors, cooking, testing out new hot spots across town, and enjoying a glass of wine!
Office Location
7301 Lone Star Drive, Suite A-115
Plano, TX 75024
Contact Info
Specifications
Languages:
Specialties:
Service Area:
Hannah's Testimonials
Incredible!!!!
Robert Sender
Hannah did a great job from start to finish. I'm sure I wasn't the easiest client and the buyer definitely wasn't. She handled it all with professionalism and grace.
Nancy Salisbury
Hannah is the best! Nothing more to say.
Timothy Jowers
Working with our agent Hannah Bradley to purchase our first home was everything we could have asked for and more! She thoroughly walked us through each step and listened to all of our wants and needs as we navigated the whole process. Could not have found a better agent that we could trust!
Patrick & Carly E.
Excellent work, frequently ahead of our questions and extremely responsive! Hannah was phenomenal!
Rolla & Shirley Bradley
Hannah is absolutely the best in the business. She is hyper-organized, incredible communicater, and always had our best interest in mind. She is by far the best realtor, and person, I have ever worked with.
Michael A.
Working with Hannah made our entire home buying process a seamless one! She was proactive and readily available to communicate throughout. She was honest, upfront and realistic about our options in a very competitive market. As first time home buyers, she helped guide us step by step through each part of the process and ultimately helped us land a GREAT first home to raise our family in. I would highly recommend Hannah to help you purchase your home - she was resourceful, punctual and [...]
Aaron & Jasmine
We couldn't recommend Hannah any more highly to represent you with the buying and selling of your home. She helped us navigate an extremely competitive, fast-moving market with her expertise. When buying our home, she provided great insight and wisdom to make our offer competitive, while staying within our spending parameters. In finding and buying our new home, she remained calm and determined, using her insight into the market to guide us, while also anchoring the emotions of buying in a [...]
The Ouimettes
Hannah is all the things we were looking for in a realtor... knowledgeable, prepared, professional and personable. She takes the time to learn her client's preferences and is prepared with all the relevant data that helped guide us and made us feel confident in our decisions, from pulling and reviewing comps to understanding market trends and neighborhood selections, etc. AND she's a pure delight to work with, which made the process fun. We are repeat customers having used her for our last two [...]
Amy K.
Hannah did an amazing job from start to finish. She provided me with so much information and help that went above and beyond what a real estate agent should do. From known vendors that could help in the prep before putting it up for sale to determining the price and issues that we may encounter. Great agent that I would recommend again and again.
Nancy Salisbury
Contact
Hi there! How can we help you?
Contact us using the form below or give us a call.
Hi there! How can we help you?
Contact us using the form below or give us a call.