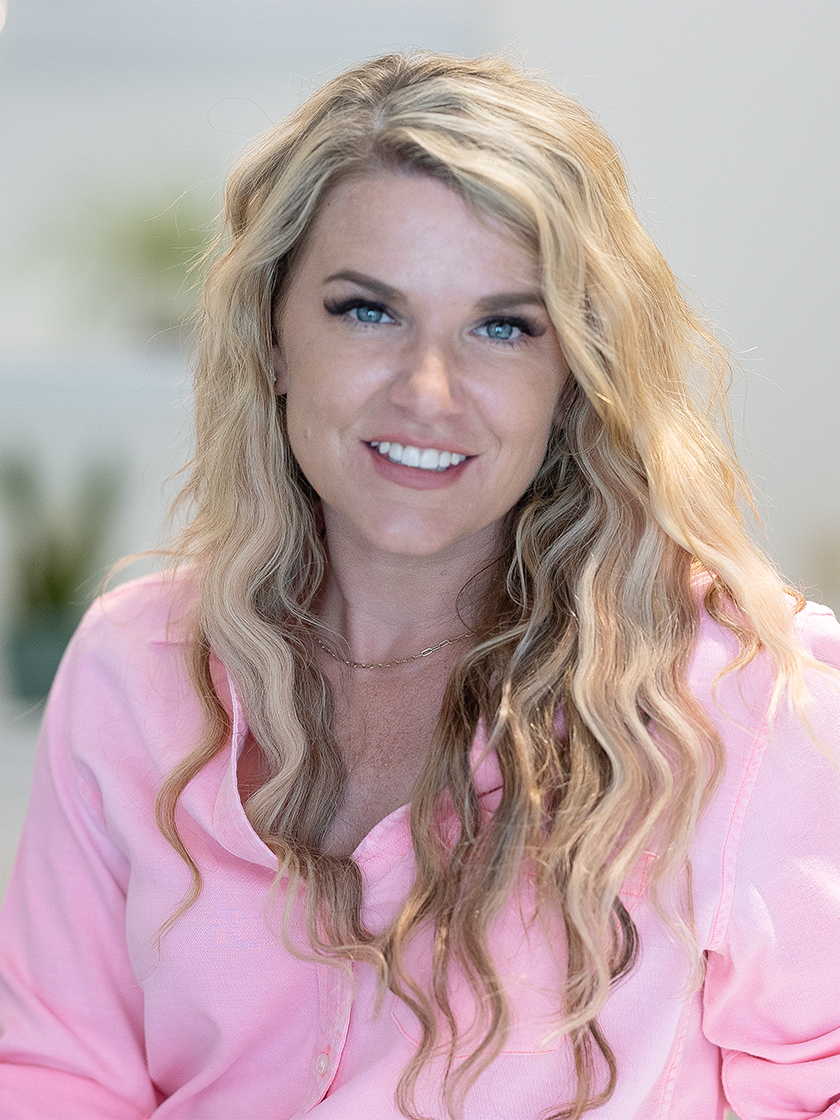 Global Real Estate Advisor
|
Sales Associate
Gwen Harper is an outgoing Fort Worth native with firsthand knowledge of her city and a dynamic personality that consistently delivers to clients a pleasurable, successful home buying experience. Before serving her hometown as a realtor with renowned luxury firm, Briggs Freeman Sotheby's International Realty (BFSIR), Gwen worked as an oil and gas landman, where she obtained valuable knowledge and experience with mineral estates and the energy industry as a whole — insight that would prove [...]
Gwen Harper is an outgoing Fort Worth native with firsthand knowledge of her city and a dynamic personality that consistently delivers to clients a pleasurable, successful home buying experience. Before serving her hometown as a realtor with renowned luxury firm, Briggs Freeman Sotheby's International Realty (BFSIR), Gwen worked as an oil and gas landman, where she obtained valuable knowledge and experience with mineral estates and the energy industry as a whole — insight that would prove extremely beneficial to a successful career in the world of Fort Worth residential real estate. With a BA in Communication from the University of Texas at Arlington and a Master's in Public Administration, Gwen is well known for creating open and transparent dialogue with her clients.

Her customers consistently remark on her patience, personality, and no-pressure performance when it comes to finding their dream homes. In 2013, Gwen put her knowledge of real estate and proficiency in architecture and design to good use. She and her husband, Jim, received accolades from Historic Fort Worth for their year-long work spent remodeling and preserving the historic Getzendaner house in the city's evolving Uptown neighborhood.Today, the couple reside in their Victorian home with their two children, Caitlin and Mason.

Gwen currently serves on the Downtown Design Review Board for the City of Fort Worth, is President of the Uptown Neighborhood Association, a member of the Fort Worth Junior League, and also serves as a member/volunteer for various charitable organizations. In 2018, she was recognized by the Fort Worth Business Press as one of the "Top 40 Under 40" Business Professionals in Fort Worth.
Office Location
4828 Camp Bowie Blvd
Fort Worth, TX 76107
Specifications
Languages: English
Specialties:
Service Area:
Gwen's Testimonials
Gwen is so amazing at her job! She listens to her clients and goes over and beyond to ensure that they are happy and informed the entire way through the process. She is very supportive and helpful and asks great questions to ensure she and her client are on the same page. Would highly recommend her!!!
Teri & Brad Woods
I absolutely adore Gwen - she made buying our first home fun, rather than stressful. Highly recommend!
Stacey and Joel Griner
Gwen is a pleasure to work with, easy to get in touch with, has expansive knowledge of the Fort Worth area and has a great sense of humor. We were extremely satisfied with our homebuying experience, thanks to her.
woods sara a via Zillow
Gwen quickly dialed in to my needs and wants for my first home and was able to point me in the right direction. Going out to view properties was like shopping with your best friend — fun.
SheilaHobbs via Zillow
Gwen cared so much about our overall experience. She looked for the right property ad nauseum in a very competitive market and pushed for our needs when we found one. We were eternally grateful. It was stellar and we just very grateful for the knowledge of our community and our agents persistence, guidance and patience.
Ashley D.
We had no idea what we needed to do and didn't know too much about our surrounding areas. Gwen was always available to take our calls, show us a house and never let anything slip through the cracks during our transaction.
user39143583 via Zillow
Gwen did an exceptional job with explaining and helping every step of the way!
Tyler Rowe
How lucky I was to have used Gwen as my agent! She is enthusiastic, knowledgeable, conscientious and dedicated. She was always available to answer my many questions, and was with me throughout the selling process. I only wish she could come with me to Albuquerque and be my agent there.
ediescott via Zillow
Gwen takes care of business! She is very professional and makes the process easy for her customer. She helped us find and buy our new house in this crazy market. She walked us through the process of buying and selling our previous home. I was impressed with her work ethic and knowledge from start to finish!
Shane Waters
It was incredible working with Gwen!
Tyler Rowe
Contact
Hi there! How can we help you?
Contact us using the form below or give us a call.
Hi there! How can we help you?
Contact us using the form below or give us a call.