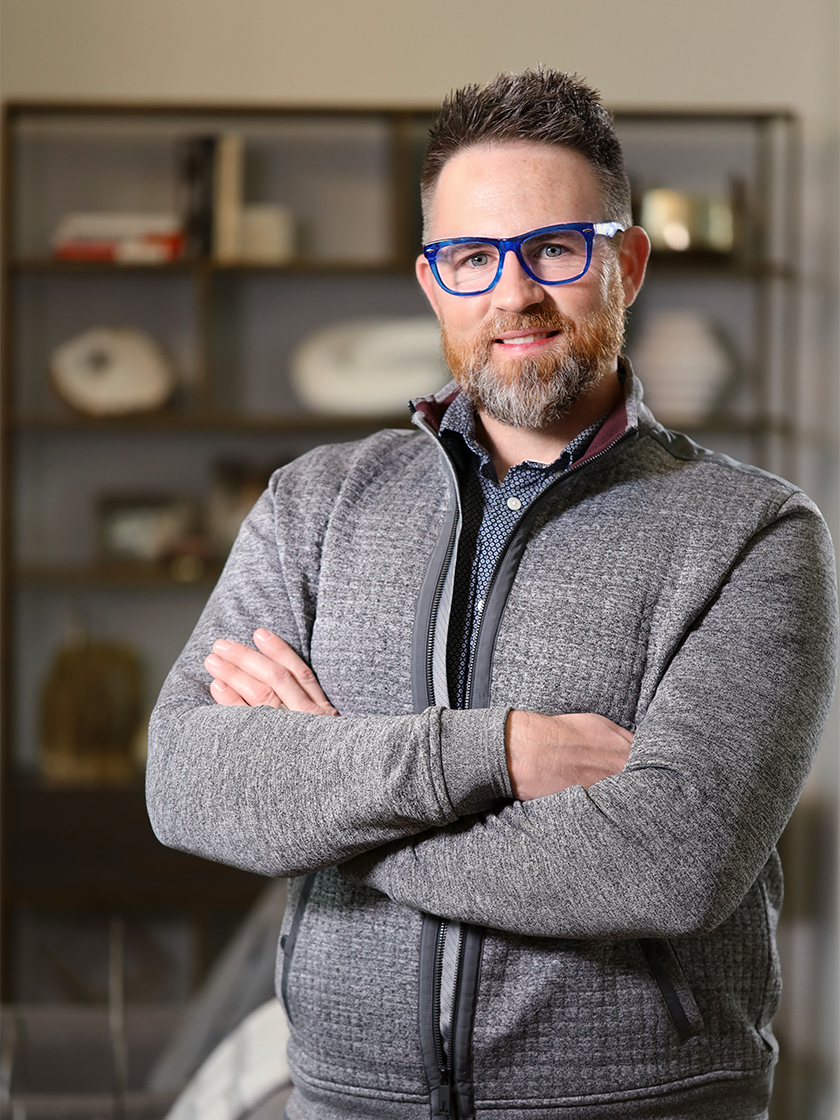 Global Real Estate Advisor
|
Sales Associate
The exceptional qualities — a strong work ethic, dedication, teamwork and a passion for success — that it took to play professional baseball for seventeen years are the same ones that have made Eric Hacker an outstanding real estate agent. Eric pitched for the New York Yankees, Pittsburgh Pirates, Minnesota Twins, San Francisco Giants and the NC Dinos in Changwon, South Korea. One of his most memorable experiences was winning a World Series with the Giants in 2012. After playing in [...]
The exceptional qualities — a strong work ethic, dedication, teamwork and a passion for success — that it took to play professional baseball for seventeen years are the same ones that have made Eric Hacker an outstanding real estate agent. Eric pitched for the New York Yankees, Pittsburgh Pirates, Minnesota Twins, San Francisco Giants and the NC Dinos in Changwon, South Korea. One of his most memorable experiences was winning a World Series with the Giants in 2012. After playing in multiple countries — where he built relationships and friendships that will last a lifetime — Eric has returned to his Texas roots and entered his long-envisioned career of real estate. That global experience puts Eric in a unique position to help his clients, whether they are buying or selling. With his advanced skillset, competitive nature and familiarity with the Dallas-Fort Worth area, he serves his clients with his unparalleled expertise. Eric's passions for real estate, art, architecture, design and sports have given him the vision to help others — and to build lasting relationships. He embraces the homebuying and selling processes, even taking on the role of a general contractor in his personal projects so that he fully understands what a client's potential home may need. Eric is selective and makes attention to detail a high priority. His quality guidance and service always ensure that his clients are ready and excited about their next purchase or sale. When Eric is not helping others with their real estate dreams, he spends time with his family and friends. He has been married ten years and has three children, who love going to church, playing outdoors and spending time with their friends.
Office Location
550 Reserve Street, Suite 190
Southlake, TX 76092
Contact Info
Specifications
Languages:
Specialties:
Service Area:
Eric's Testimonials
Eric has been amazing! He is very professional, but more importantly very personable. He has a reputation for being very knowledgeable and wonderful to work with. He understands the industry, works tirelessly for his clients, and is very honest.
Sunni B.
Thank you to my new friend and Dallas Colleague, Eric Hacker, for connecting me with another Dallas agent and his clients. Eric, you went above and beyond. We will make you proud and get your house sold.
Philadelphia Agent, Jesse
Absolutely the best team I have known!
Carlos & Anabel Garcia
When relocating to the DFW area with very short notice, Eric stepped in and really eased the transition. We were looking at several different parts of the metroplex and he was patient as we considered many different options. We ended up finding a home after several house hunting trips and Eric helped us to a painless negotiation and trouble-free close. He connects with his clients on a personal level to better understand their needs and we really appreciate that. I highly recommend trusting [...]
Scott
Eric, we deeply appreciate all that you have done for us, not only on the sale, but on getting the house ready and managing the whole process. We could never have achieved this without you. We are your biggest fans!
Joe
Thank you for everything Eric, you have been phenomenal! You even went the extra mile to help us sell items around the house. Your whole team has been great and I can't believe we thought we could handle this process on our own. Thank you so much!
Pam
Your guidance, prompt responses, and meticulous research made a big difference to us. I've recommended you as a Realtor® to friends and colleagues because I know that they want someone who is a perfectionist that pays attention to every detail. Thank you for going over and above to help us!
Renee
Eric expertly guided us through every step with our listing. Providing help with prepping, staging, and executing the deal. Eric is conscientious, diligent, and extremely knowledgeable. Eric was able to close our deal and find us highly qualified customers even during the height of a pandemic! I highly recommend Eric.
Philip
Eric Hacker and Quinn Masters were amazing, from start to finish. 22 days from stage to close, wow!! No better team to take you through the entire process. Would use it over and over and over. The best!!!
Boulware 2001 Revocable Trust
I highly recommend Eric Hacker. He's caring and smart. In this competitive market, it is important to have a go-getter that can negotiate for you. He's that guy! You can't go wrong!
Artemis A.
Contact
Hi there! How can we help you?
Contact us using the form below or give us a call.
Hi there! How can we help you?
Contact us using the form below or give us a call.