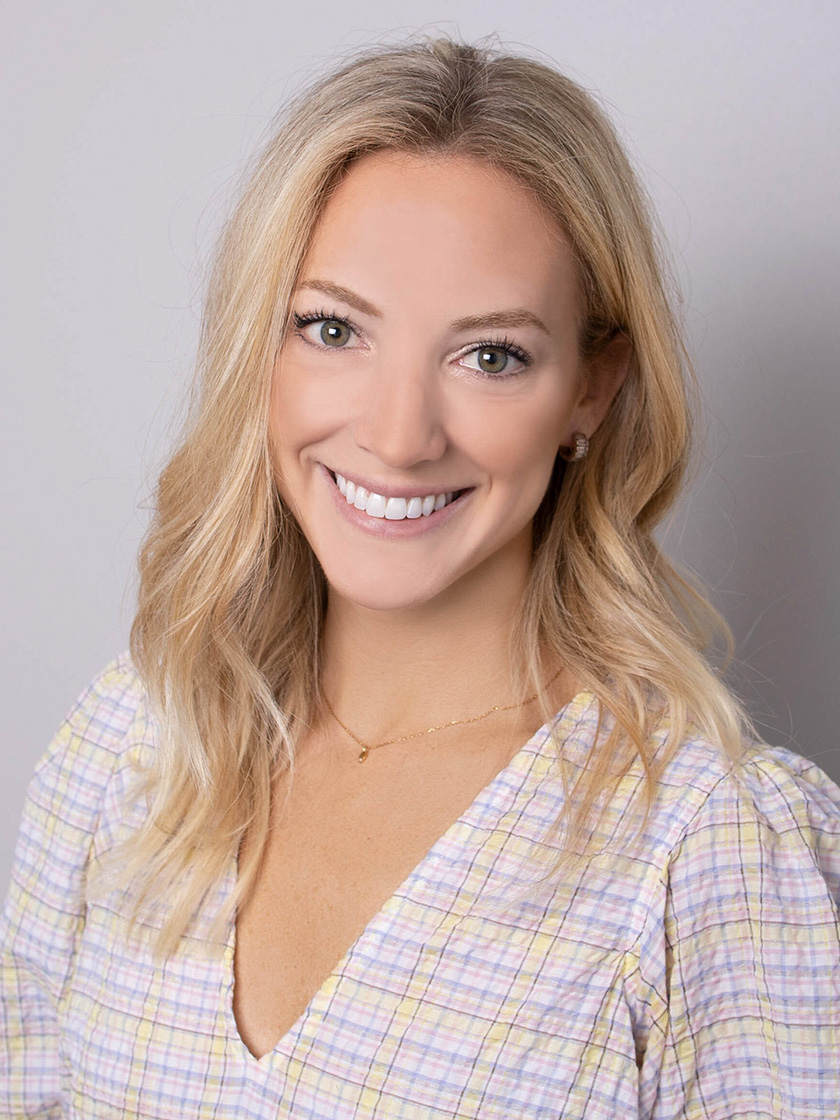 Sales Associate
|
Sales Associate
Emmy Daum is a highly accomplished real estate agent based in Dallas, Texas and has served clients in buying, selling and leasing properties all throughout the metroplex. She has made it her mission to deliver the highest level of service, earning her the acclaim and success of a growing career and network of clients. She graduated from Ursuline Academy in Dallas and earned her Bachelor of Arts from Indiana University. She went on to study fashion design at Parsons in New York City where [...]
Emmy Daum is a highly accomplished real estate agent based in Dallas, Texas and has served clients in buying, selling and leasing properties all throughout the metroplex. She has made it her mission to deliver the highest level of service, earning her the acclaim and success of a growing career and network of clients. She graduated from Ursuline Academy in Dallas and earned her Bachelor of Arts from Indiana University. She went on to study fashion design at Parsons in New York City where she began to explore the overlaps of design and the arts, delving into subjects of architecture and interior design. In 2016, Emmy moved back to Dallas and established herself as an industry specialist at a prominent interior design firm. There she worked directly with hotel ownership groups, developers and restaurateurs on the design and procurement of their commercial projects. Emmy's desire to pursue real estate came from her incredible eye for interior design and her experience working for a prominent home builder in Dallas. Her time in this role allowed her to develop a deep understanding of the construction process, architectural principles and the intricate details that contribute to creating a truly remarkable home. The real estate clients of Emmy benefit from her vast knowledge of interior design, enabling her to offer valuable insights on how to maximize a property's aesthetic appeal and value. Emmy's dedication to her clients is second to none and she approaches each transaction with the utmost professionalism, integrity, and attention to detail. Whether her clients are first-time buyers, experienced investors, or individuals looking to downsize, Emmy's personalized approach ensures that every client receives tailored guidance and support throughout the entire process. When she is not assisting her clients, Emmy enjoys playing golf and walking along the Katy Trail with her dog. She is a member of Northwest Bible Church and enjoys actively serving her community and those in need through the Church and other involvements.
Office Location
3131 Turtle Creek Blvd, 4th & 5th Floor
Dallas, TX 75219
Specifications
Languages:
Specialties:
Service Area:
Emmy's Testimonials
So long as Emily is with Briggs Freeman Sotheby's, I will recommend them. This isn't a likelihood. It's an absolute.
Brian Davis
Contact
Hi there! How can we help you?
Contact us using the form below or give us a call.
Hi there! How can we help you?
Contact us using the form below or give us a call.