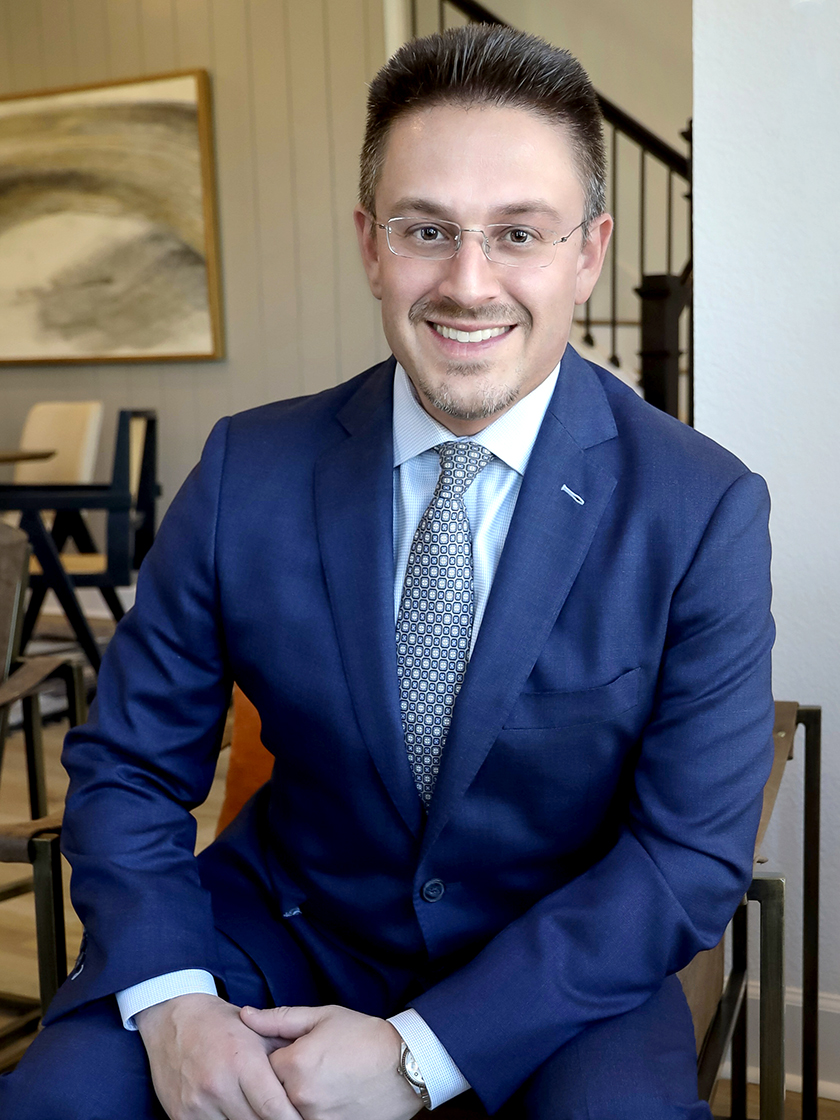 Global Real Estate Advisor
|
Sales Associate
David Chicotsky is a real estate agent carrying a Fort Worth family tradition of honesty and entrepreneurship. Formerly ranked the number one online poker player in the world, Chicotsky brings high-octane energy and exceptional negotiating strategy to every aspect of every real estate transaction. Featured in TIME magazine's "Attack of the Math Brats," Chicotsky's scrupulous attention to detail creates winning outcomes for his [...]
David Chicotsky is a real estate agent carrying a Fort Worth family tradition of honesty and entrepreneurship. Formerly ranked the number one online poker player in the world, Chicotsky brings high-octane energy and exceptional negotiating strategy to every aspect of every real estate transaction. Featured in TIME magazine's "Attack of the Math Brats," Chicotsky's scrupulous attention to detail creates winning outcomes for his clients.

As a fourth generation Fort Worthian whose family has been serving the city since 1913, he knows the neighborhoods and has a vast array of contacts to rely upon. Chicotsky understands exactly what it takes to efficiently sell your home, and he knows how to find a new one to suit your needs and lifestyle.

Chicotsky earned an economics degree from the University of Texas at Austin before completing the graduate course curriculum in environmental studies specializing in economics and civic planning at Baylor University.

From his family's grocery stores to their prohibition-era liquor store that's the oldest in Texas, Chicotsky is a trusted name in the community. The family is known for building one of the first shopping centers in Fort Worth and currently owns three acres of real estate on West 7th Street.

"I learned early on that success comes from dedication and hard work," David says. "I answer all my own calls, I do all my own legwork, and I stay 100 percent client-focused. I operate on a seven-day-a-week schedule. Clients who hire me are confident they have a trusted partner in real estate who is giving it his all while keeping their best interests at heart. The client is my greatest concern and my primary interest."

By leveraging the prestige and marketing expertise of Briggs Freeman Sotheby's International Realty and its association with the world's most recognized luxury real estate brand, Chicotsky offers concierge-style service, deep-rooted local knowledge and global reach. His proven track record for results in pressure-filled situations arms clients with a clear advantage in the high-end residential marketplace while creating unique opportunities for buyers, sellers and investors alike.

Chicotsky is active in the Fort Worth community. He is the Vice President of the Linwood Neighborhood Association and is on the Board of Directors for the Day Resource Center.
Office Location
4828 Camp Bowie Blvd
Fort Worth, TX 76107
Contact Info
Specifications
Languages:
Specialties:
Service Area:
David's Testimonials
David is the greatest!!!!!!!!!!!!
Gerry Orth
David is great to work with and I will continue to send him all my properties to sell!
Garry Orth, Receiver
David is simply the best agent that I have ever met. Nothing could have been improved since this was a straight forward deal and David was overly helpful with every step along the way.
Skyler R.
David is great and pays very close attention to all the details and the timeline for each closing.
Gerry O.
The closing process was smooth and David responded to my emails promptly and kept me updated on the process along the way.
Oey, LLC
David is great...awesome....I will continue to use him in all my cases!
Gerry Orth
Great job marketing small home in great neighborhood. Did his homework. Very responsive.
Jennifer Strange
I have worked with David several times. He knows the market and provides valuable insight. He hustles and seems to be working 24/7. I will continue to use David, exclusively.
John C.
David is the greatest! Always on top of everything.
Gerry Orth
Contact
Hi there! How can we help you?
Contact us using the form below or give us a call.
Hi there! How can we help you?
Contact us using the form below or give us a call.