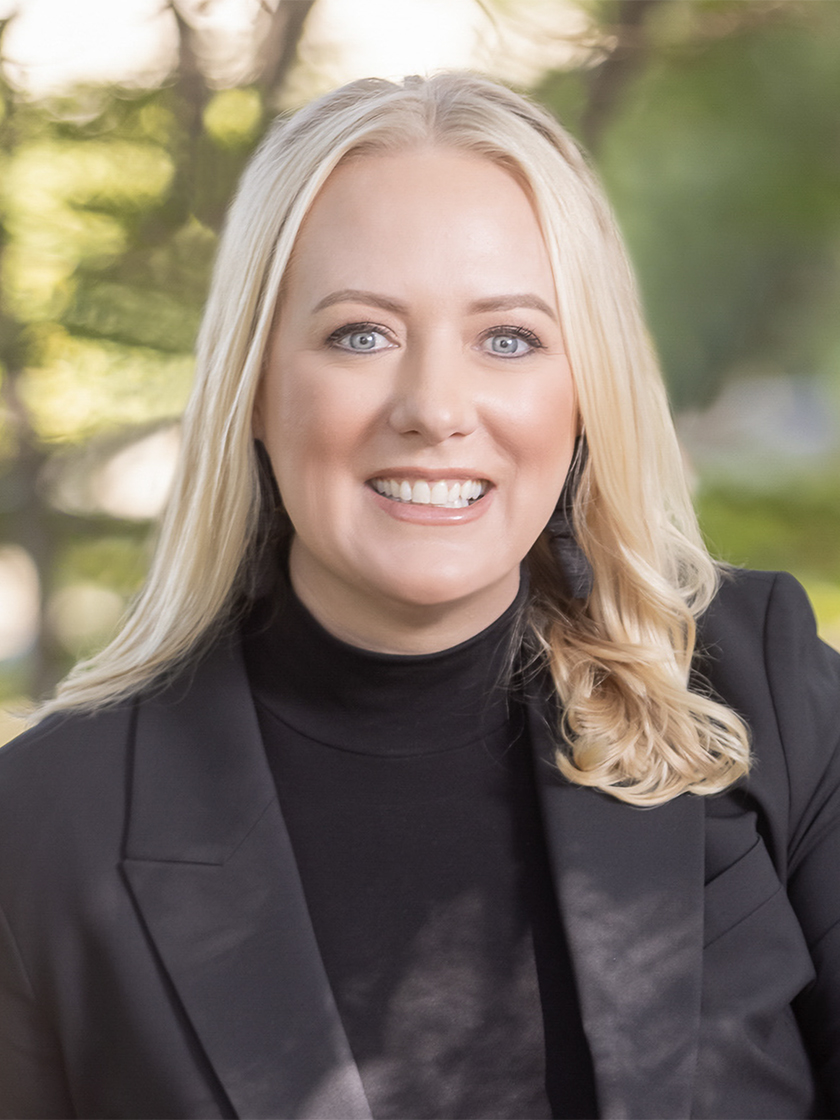 Global Real Estate Advisor
|
Sales Associate
With her extensive interior design and luxury brand marketing background, Brooke Vawter brings a creative eye and knack for business to each client she serves. Whether helping her clients buy or sell a home, she provides the highest customer service and delivers exceptional results. As a founding principal of the Vawter Clark Group, Brooke truly is an agent with an [...]
With her extensive interior design and luxury brand marketing background, Brooke Vawter brings a creative eye and knack for business to each client she serves. Whether helping her clients buy or sell a home, she provides the highest customer service and delivers exceptional results. As a founding principal of the Vawter Clark Group, Brooke truly is an agent with an edge.
After graduating with a degree in interior design from Stephen F. Austin State University, Brooke worked for a well-known, high-end luxury interior design firm that specialized in classic modern style. She later pivoted to successfully managing sales teams and building marketing campaigns for several global luxury brands in the spirits and wine industry.
Today, as a global real estate advisor, Brooke draws upon her experience as an interior designer to help clients envision a home's potential and stage or style homes to prepare for listing. And she utilizes her extensive marketing experience to place each and every home in the best light possible, using all possible resources from drone video and photography to 3D virtual tours to effective print and online advertising.
Having grown up in Rockwall and now a longtime East Dallas resident, Brooke has great local intel and a strong network across the DFW metroplex. Whether her clients are relocating to the area or native North Texans, Brooke loves to help them find the perfect next right home.
Brooke is deeply committed to her clients and community and is always working to build long-term relationships. She prides herself in her clear communication, negotiation skills, and local industry knowledge. Regularly networking with other agents, both within and outside Sotheby's global network, Brooke stays up-to-date with real estate resources and homes not yet on the market benefiting both her buying and selling clients.
Raising a set of adorable boy-girl toddler twins and a rescued German Shepherd named Gorwin keeps Brooke and her husband busy. They love to take family road trips and travel internationally. Around town, you'll find them walking to get tacos, neighborhood play dates with their twins, running the White Rock Trail, and getting outside as much as possible. Having run track and cross country in college, Brooke still loves to stay active, regularly playing tennis and going on long runs.
Brooke also pours time and energy into all East Dallas Schools by serving on the Lakewood Early Childhood PTA, and uses her interior design background to empower families by volunteering with Dwell with Dignity.
If you are looking for an agent who truly values "luxury at every price point"—from design to marketing to client care—look no further than Brooke Vawter. Contact her today to see how she can help meet your real estate needs.
Office Location
3131 Turtle Creek Blvd. 4th Floor
Dallas, TX 75219
Specifications
Languages: English
Specialties:
Service Area:
Brooke's Testimonials
My experience here was great and I'm looking forward to doing business again here in the future. Thank you!
Anthony Morales
We are so grateful to have Brooke as our real estate agent. We were relocated from Kansas City to Dallas and didn't know anything about the area. Her patience, enthusiasm and determination made our move a lot easier and comforting. Brooke was knowledgeable about the areas we were looking at; not only with real estate, but with local restaurants and businesses as well. We ended up in Rockwall and are very happy with our new home! Brooke did an outstanding job and we would recommend her to anyone [...]
Amy & Brady R.
I cannot say enough about Brooke. What a fantastic lady. She handled my situation with ease while raising two new ones at home. This lady is going places. I felt as if I were the only client in her book. I know that is not the case. Great organization, fantastic people. Thank you for a quick, enjoyable experience.
Richard S.
Brooke got straight to work when I contacted her and was able to understand my situation and my needs. Based on my situation, she was able to adapt and handle a fast paced environment. She guided me every step of the way, up to the very end of the process. As a first time home buyer, Brooke was able to explain things that I may not have understood when looking for a home. That really showed her passion of working with clients and her integrity . Besides from that, through our home buying [...]
Anthony Morales
So sweet and easy to work with! Sold my mom's house in less than a week!
Whitney Reynolds
Brooke went above and beyond to help us find a home that met our criteria. Brooke was very thorough and professional and was always available whenever we needed her or had questions. Great experience, looking forward to having Brooke help us in the future!
James and Tiffany W.
Unfortunately, I didn't get to meet you. You and my Sister in Christ sold my condo in a heartbeat & a skip. Thank you for the "extras"you did!
Karen Geiger
Working with Brooke was a pleasure as she is super proactive and was quick to find me an investment property in a timely manner.
Maria R.
Brooke is the realtor for you because she knows all of the DFW market well; she is patient, tenacious and will work for you until she gets the job done. My husband and I had the pleasure of working with Brooke when selling our two-unit duplex. Brooke did an outstanding job with a complex sale during a unique time in the world. Brooke was always a call or text away with a prompt response and guidance. Brooke was proactive with open houses and follow-up with potential buyers. She really went [...]
Taylor & Byron t.
Brooke made the whole process easy and was very knowledgeable in staging my house for top dollar bids.
Whitney Reynolds
Contact
Hi there! How can we help you?
Contact us using the form below or give us a call.
Hi there! How can we help you?
Contact us using the form below or give us a call.