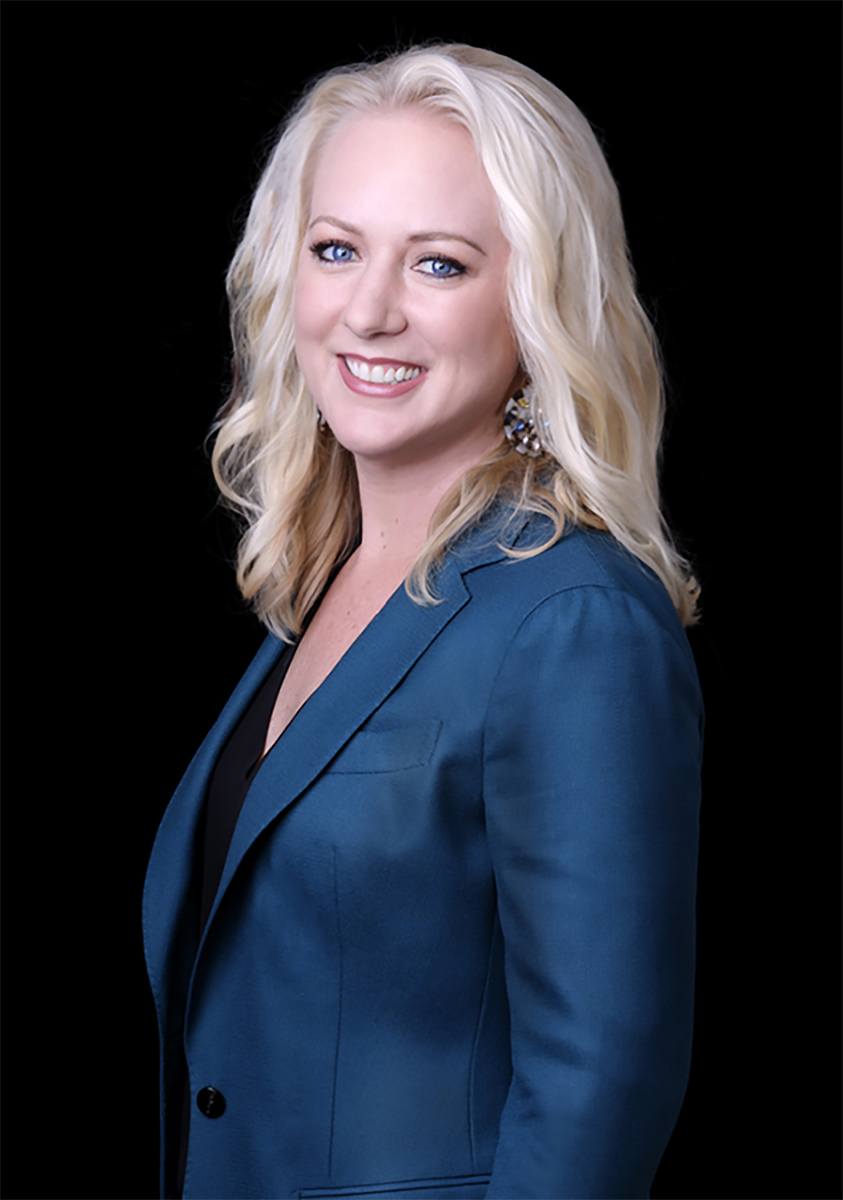 Global Real Estate Advisor
|
Sales Associate
Personable. Innovative. Supportive. Approachable. Passionate Superior customer service with a touch of Texas charm is what Brooke Vawter delivers. She strives to provide her clients with an exceptional buying, selling, or leasing experience through integrity, credibility, and transparency in negotiations. [...]
Personable. Innovative. Supportive. Approachable. Passionate Superior customer service with a touch of Texas charm is what Brooke Vawter delivers. She strives to provide her clients with an exceptional buying, selling, or leasing experience through integrity, credibility, and transparency in negotiations.

Growing up in Rockwall, Brooke has first-hand knowledge of the Dallas-Fort Worth area and loves everything that goes with its diverse culture. From its impressive art and architecture, popular sports teams, and interesting history to its famous fine-dining establishments and exclusive shopping opportunities, the Metroplex has much to offer and Brooke wouldn't be anywhere else.

A visionary, Brooke established residence on the now prestigious M Streets in 2004. Noting the convenience to downtown, restaurants, nightlife, charming architecture of the homes, she was excited to take root in the promising East Dallas neighborhood right after college. Through her extensive knowledge of DFW and its diverse neighborhoods, she guides her clients in finding the home, and the location, of their dreams.

Armed with a Bachelor of Science in Interior Design from Stephen F. Austin, Brooke launched a successful career in her field, earning herself a reputation for delivering an outstanding client experience with professionalism, enthusiasm, and genuine care for clients. Her creative eye and design expertise offer her clients a vision for renovation opportunities, staging, and identifying quality craftsmanship.

Responding readily to the economic crash of 2008, Brooke went on to build a successful career in luxury spirits and fine wine sales, working her way up to leadership roles while traveling and building luxury brands in markets across the nation. Regarded as gregarious, fun-loving, tenacious, and motivated, she easily and naturally works with clients of all personality types. Her enthusiasm, energy, and drive are present in all her endeavors, and Brooke consistently surpasses expectations of clients seeking exclusivity.

Always unique, Brooke recently married her husband, Barrett, surrounded by family and friends in the tiny west Texas town of Marfa. An outdoors enthusiast, you can usually find her and her new husband running, biking, traveling, dining on a patio, or hiking with Gorwin, the German Shepherd, they rescued to begin their family.
Office Location
6301 Gaston Avenue, P170
Dallas, TX 75214
Contact Info
Specifications
Languages:
Specialties:
Service Area:
Brooke's Testimonials
I would highly recommend Brooke as she is always a pleasure to work with! She is swift to act, responsive and bold when needed. We are super thankful for all of her help!
Taylor & Joel Byron Towles
My husband and I love working with Brooke, as she is always able to help us close the deal. Brooke is super responsive and always goes the extra mile to ensure we are taken care of. She is personable which helps build the relationships needed to close the deal. We highly recommend Brooke to all of our friends and family. Brooke is a rockstar agent!
Taylor and Joel Towles
Working with Brooke is always a 5-star experience with her perseverance to win the deal. My husband and I are very appreciative for her hard work, responsiveness and flexible availability.
Taylor & Joel Towles
Thank you Brooke!
Michael & Lori Darrow
Brooke went above and beyond to help us find a home that met our criteria. Brooke was very thorough and professional and was always available whenever we needed her or had questions. Great experience, looking forward to having Brooke help us in the future!
James and Tiffany W.
Brooke was always available and also helped stage the house to make it more attractive to buyers. We were on a busy road and even though the market was hot the house wasn't as quick a sale as we hoped for. Brooke kept us positive and in the end worked a non-conventional offer that made the sale work. She was a true asset during a difficult time.
Christine & Randall Atherton
Brooke is the realtor for you because she knows all of the DFW market well; she is patient, tenacious and will work for you until she gets the job done. My husband and I had the pleasure of working with Brooke when selling our two-unit duplex. Brooke did an outstanding job with a complex sale during a unique time in the world. Brooke was always a call or text away with a prompt response and guidance. Brooke was proactive with open houses and follow-up with potential buyers. She really went [...]
Taylor & Byron t.
I cannot say enough about Brooke. What a fantastic lady. She handled my situation with ease while raising two new ones at home. This lady is going places. I felt as if I were the only client in her book. I know that is not the case. Great organization, fantastic people. Thank you for a quick, enjoyable experience.
Richard S.
Brooke made the whole process easy and was very knowledgeable in staging my house for top dollar bids.
Whitney Reynolds
Unfortunately, I didn't get to meet you. You and my Sister in Christ sold my condo in a heartbeat & a skip. Thank you for the "extras"you did!
Karen Geiger
Contact
Hi there! How can we help you?
Contact us using the form below or give us a call.
Hi there! How can we help you?
Contact us using the form below or give us a call.