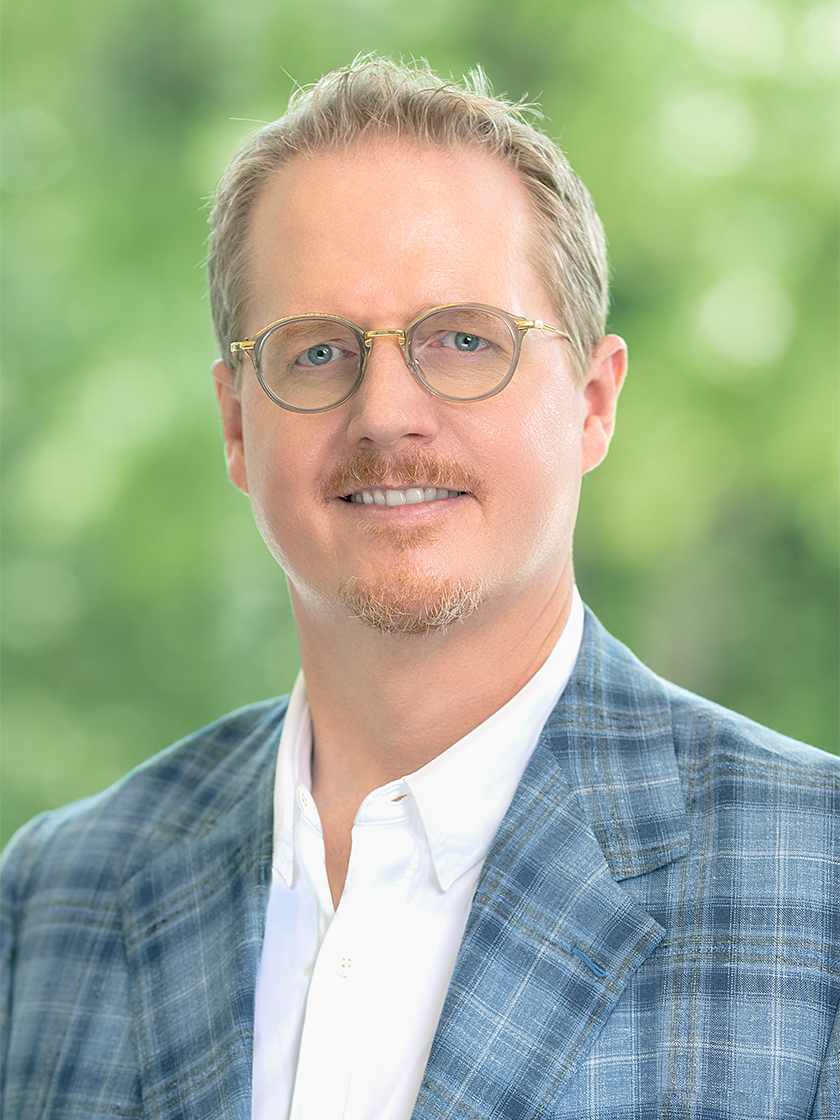 Global Real Estate Advisor
|
Sales Associate
With a love of Dallas that began nearly 30 years ago as a student at SMU, Brian Davis enjoys sharing the many reasons he continues to make the Metroplex his home. From neighborhoods full of charm and character to one of the nation's foremost arts scenes, and from fine dining and incredible entertainment venues to world-class educational opportunities for both children and adults, Brian is delighted to welcome you to your new home and your new [...]
With a love of Dallas that began nearly 30 years ago as a student at SMU, Brian Davis enjoys sharing the many reasons he continues to make the Metroplex his home. From neighborhoods full of charm and character to one of the nation's foremost arts scenes, and from fine dining and incredible entertainment venues to world-class educational opportunities for both children and adults, Brian is delighted to welcome you to your new home and your new hometown.
Brian's prior career in banking helps him understand the importance of real estate in an investment portfolio, and he often surprises clients with his depth of knowledge about the homes, neighborhoods, and people of Dallas. His magnetic personality, along with being a great conversationalist, instantly builds rapport with all parties and artfully transforms transactions into experiences. Repeatedly recognized by D Magazine and The Advocate as a Top Producer and Best Agent, Brian achieves winning results in a fun and friendly way and firmly believes in a win/win philosophy.
Brian is honored by the countless number of homes secured for his clients by successfully writing winning offers in heated bidding wars. Through skilled negotiation and timely communication, he has consistently presented leading offers on highly desirable properties in neighborhoods across DFW. His ability to find hidden gems that aren't available on the open market is made possible by his extensive network of contacts, colleagues, and friends throughout the region, and enables him to provide his clients with a wealth of unpublished knowledge.
Brian's utilization of stunning photography, detailed floorplans, advanced video services, and cutting-edge web placement leads to results that have established new records for his listings time and time again. His attention to detail and eye for design ensures your property attracts the attention of the most qualified prospects in the marketplace.
Brian travels the globe extensively, gaining unique insight into design trends and marketing strategies employed abroad, and deepening his passion for other cultures. He has previously served as the president of his neighborhood association and has been a mentor with Big Brothers/Big Sisters for over a decade. He is a devoted bocce enthusiast and a collector of classic Mercedes-Benzes.
Alongside his business partners Kay Wood and Sarah Melton, he is part of the Wood + Davis Realty Group, with a breadth of business acumen unique today. Kay is the mother of three children and a former university professor, making her especially skilled at navigating the public and private school systems. Sarah spent twenty years as a public relations executive for the Dallas Mavericks, giving her a wealth of contacts and a level of media savvy uncommon among agents.
Brian's personal relationships with Sotheby's International Realty advisors around the world allows him to connect you and your property with some of the finest professionals in the industry. Whether buying or selling, moving around the corner or around the globe, Brian prides himself in providing polished representation for your most treasured asset.
Office Location
3131 Turtle Creek Blvd, 4th & 5th Floor
Dallas, TX 75219
Specifications
Languages: English
Specialties:
Service Area:
Brian's Testimonials
Working with Brian was a great experience! His honesty, expertise and guidance were key to a successful sale.
David Zambrano
Brian was excellent. His insight and experience helped me navigate multiple decision points which made for a smooth transaction. He is a professional and a joy to work with. Thank you Brian.
The Nace Family Living Trust
This is our 2nd big move with Brian and we couldn't have gotten through it without his expertise, professionalism, and guidance. In this crazy market, we have relied on Brian to lead us through the process, help us with the best decisions to get out home sold in the best situation possible. Through all the ups and downs, we have been amazed at how other realtors are impressed by Brian's professional demeanor at every turn. We are grateful for the Wood Davis Group and for walking with us on this [...]
Michelle and Michael Meals
Relocating from Atlanta to Dallas during a pandemic, on a time crunch & in a competitive housing market, should have been stressful & emotional; however, working with Brian Davis as our realtor, I would dare to say the entire experience was actually pleasant. Brian helped us to find our new home & in the process we also made a new friend. When my job informed me that I was being transferred, Brian came to us via a referral from a neighbor in Atlanta. From our first phone call, Brian was [...]
Bobby Shane Palmer
I have worked with many diffferent agents during the course of my life - having bought and sold 8 different homes. Brian Davis is the first [and only] agent that I have fully trusted. He had my best interests in mind at all times and when giving advice, illuminated every aspect of a situation. He is direct without being rude and friendly without being familiar. He was the consumate professional at all times. He was the selling agent for the last house I bought and I knew he would be my agent [...]
David Ross
Brian is an Oak Cliff expert, a psychiatrist, and a girl's best friend...what more could you ask for in the person helping you with the biggest purchase of your life?
Meredith S.
Brian was able to find the perfect home for me!
Mandy Maguire
11 November 2023, 15:23 PM
Working with Brian Davis and Kay Wood over the years has been a true joy. They have walked through the various chapters of our lives as we have transitioned homes. As our needs have changed as a family, Brian and Kay have been by our side guiding us as our friends and real estate advisors on the best time to list our home, what we need to do to prepare for the "house hunt" and navigating the complex Dallas real estate market. At times when we weren't sure of the best choices to make, both Brian [...]
Michelle and Michael M.
Brian was amazing. Entire process could not have been made any easier. Professionalism. Communication. Execution.
David and Kaylon Cartlidge
Brian possesses the knowledge, experience, competence and communication skills which encompass the skills a great realtor must possess to represent his clients at the highest level. You are fortunate to have such a capable agent as a part of your company and definitely the winner with his professional and personal skills!! It was a privilege to have Brian represent my property! Linda Jenkins
Estate of Wilbern Lloyd Poindexter
Contact
Hi there! How can we help you?
Contact us using the form below or give us a call.
Hi there! How can we help you?
Contact us using the form below or give us a call.