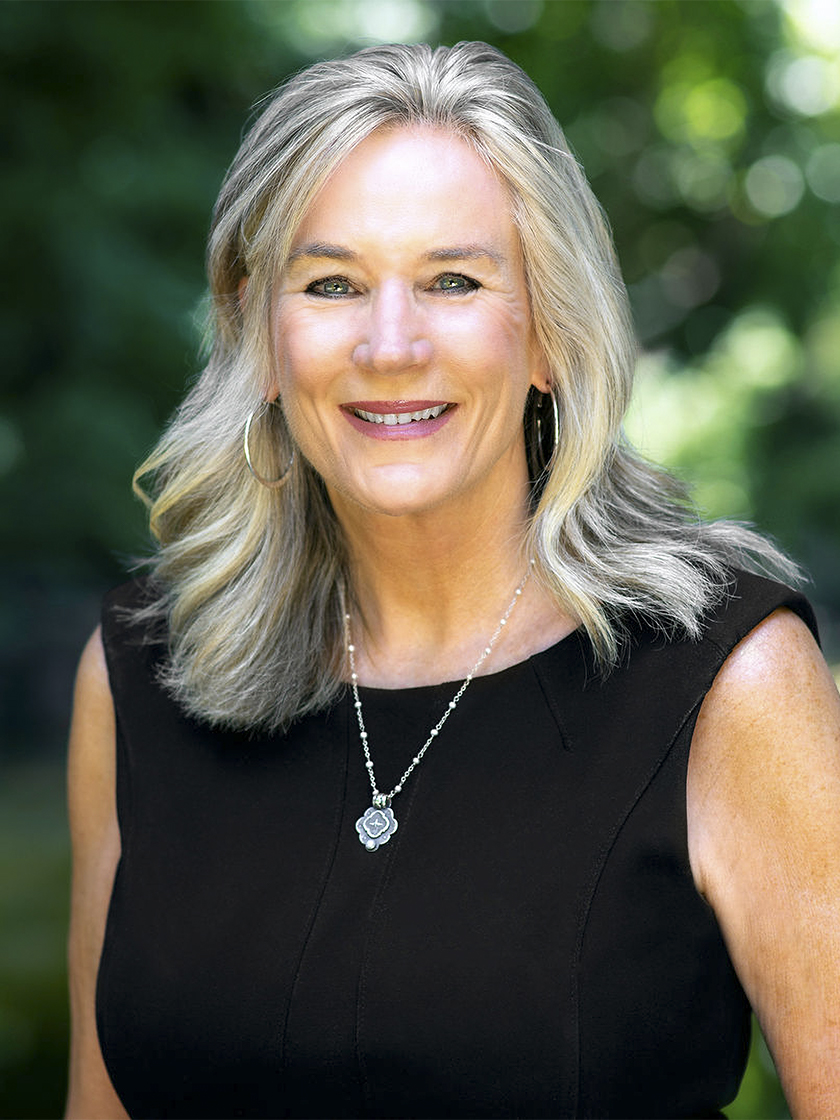 Global Real Estate Advisor
|
Sales Associate
For 25 years, people across the Metroplex have turned to Becky Oliver to get results. She has built a reputation for being a champion for the people; for getting the job done. When people think of Becky Oliver, they know it's a name they can trust. Why? She loves helping people and believes everyone should have a strong advocate in their corner. Becky combines 25 years of real estate experience with a national award-winning journalism career that spanned three decades. Her knowledge of the [...]
For 25 years, people across the Metroplex have turned to Becky Oliver to get results. She has built a reputation for being a champion for the people; for getting the job done. When people think of Becky Oliver, they know it's a name they can trust. Why? She loves helping people and believes everyone should have a strong advocate in their corner. Becky combines 25 years of real estate experience with a national award-winning journalism career that spanned three decades. Her knowledge of the real estate industry, coupled with her experience with video, communication, marketing and negotiation gives her clients the upper hand in any transaction. Her investigative reporting background gives her a unique skill in market research and analysis, a big plus for anyone buying or selling. Becky is passionate about the Dallas Metroplex. She and her husband, a retired attorney, have lived in Lakewood and Forest Hills for more than 30 years and have invested in rental property in the area. After retiring from television news in 2015, Becky hit the ground running to work full-time in residential real estate. In 2018 & 2019, she was named a "Top Producer" for Briggs Freeman Sotheby's International Realty. In 2020, 2021 & 2022 she was the #1 Top Producing agent in the entire Lakewood Office and joined the Sotheby's Leaders Circle. She has also been named a "D BEST" Agent for the past four years by D Magazine. Becky is most proud of selling one of her listings on Swiss Ave for $2,750,000 in just 6 days. It is a record-breaking sale for Swiss Ave. Becky brings a wealth of knowledge to her clients about neighborhoods and schools. Her six children attended twelve public and private schools including St. Mark's, Episcopal School of Dallas, Woodrow Wilson, Preston Hollow, Ursuline, Jesuit, St. Thomas Aquinas and St. John's Episcopal School. Becky attended Kansas State University on a full scholarship. She holds a Master's of Science degree in Journalism from Northwestern University. Becky was honored with 20 Emmy Awards during her television career. Her investigations into the real estate and mortgage industry also led to the conviction of dozens of fraudsters and changed the loan servicing laws in Texas. In 2015, the Texas Legislature honored her with a proclamation and declaration for her "exceptional achievement." Becky is a parishioner at St. Thomas Aquinas Church where she is active in Christ Renews His Parish (CRHP) and Walking with Purpose, a women's bible study. She is also active with Hope Supply Co, a non-profit that helps homeless kids in the metroplex. Her tireless work ethic, captivating personality and commitment to integrity make her an easy first choice for buyers and sellers.
Office Location
3131 Turtle Creek Blvd. 4th Floor
Dallas, TX 75219
Specifications
Languages: English
Specialties:
Service Area:
Becky's Testimonials
This is the first time I ever used Briggs Freeman Sotheby's. I actually chose Becky Oliver to handle my sale because she was so highly recommended. She did not disappoint. Of all the properties I have sold in the last 50 years this sale is the only one that had many strange and difficult problems to pop up unexpectedly. Becky Oliver was on top of them immediately. She had all the knowledge, experience and resources to handle each one in a very timely and professional manner. Sotheby's is [...]
Robert Irish
If you are looking to sell your home for for top dollar - Becky is the realtor to help make sure that happens. Becky is tenacious, thorough, and fearless. She worked tirelessly to help get the house ready for sale. Her advice was spot on. The house sold just as the listing went live. I am so impressed with how she went out of her way to make sure every detail was tended to. I highly recommend Becky Oliver!
Jennifer Hargrave, Attorney
Becky Oliver is in awesome agent. She did a great job of marketing and we received a contract over $100,000 more than we expected.
Craig Penfold, Successor Trustee of the DEB Living Trust
Selling two houses and buying a third can be a logistical nightmare! Becky Oliver was the ultimate pro! Her attention to detail, ability to recall the intricacies of each deal and her vast resources to problem solve were a life saver. Becky always made herself available and treated us like we were her most important client! I can not recommend her strongly enough.
Steve Noviello, Consumer Reporter
Becky Oliver once again was amazing to work with. I have 100% trust in her expertise and she is unmatched in dealing with buyers. She set yet another record high for selling a condo in our community.
Milissa McCann
Becky is great, very intense and focused realtor so hopefully people understand that her tenacity works in your favor. She sold my house for an amount I never thought it would. I think she's a more high end realtor than my little 300k sale, but I appreciate her slumming it with me to make this happen.
Jeffrey Walker
Becky did an amazing job! She was able to sell my condo incredibly fast and negotiated my new house for me as well!
Melissa Harwell
Becky Oliver represented us both in the purchase of our new home and the sale of our former home. She is a loyal, engaged, smart advocate for her clients. She worked tirelessly to achieve the best outcome for us on both ends of our deal. Thank you, Becky!
Lari Barager
Best real estate agent we have ever dealt with! Becky was awesome. Great communication throughout and we always knew she had our best interests in focus. She was outstanding!
Sandra Lewis for the Estate of Dorothy Stephens and Laura Whatley
We loved working with Becky. She is professional, tenacious, and urgent with responses.
Courtney Neunaber
Contact
Hi there! How can we help you?
Contact us using the form below or give us a call.
Hi there! How can we help you?
Contact us using the form below or give us a call.