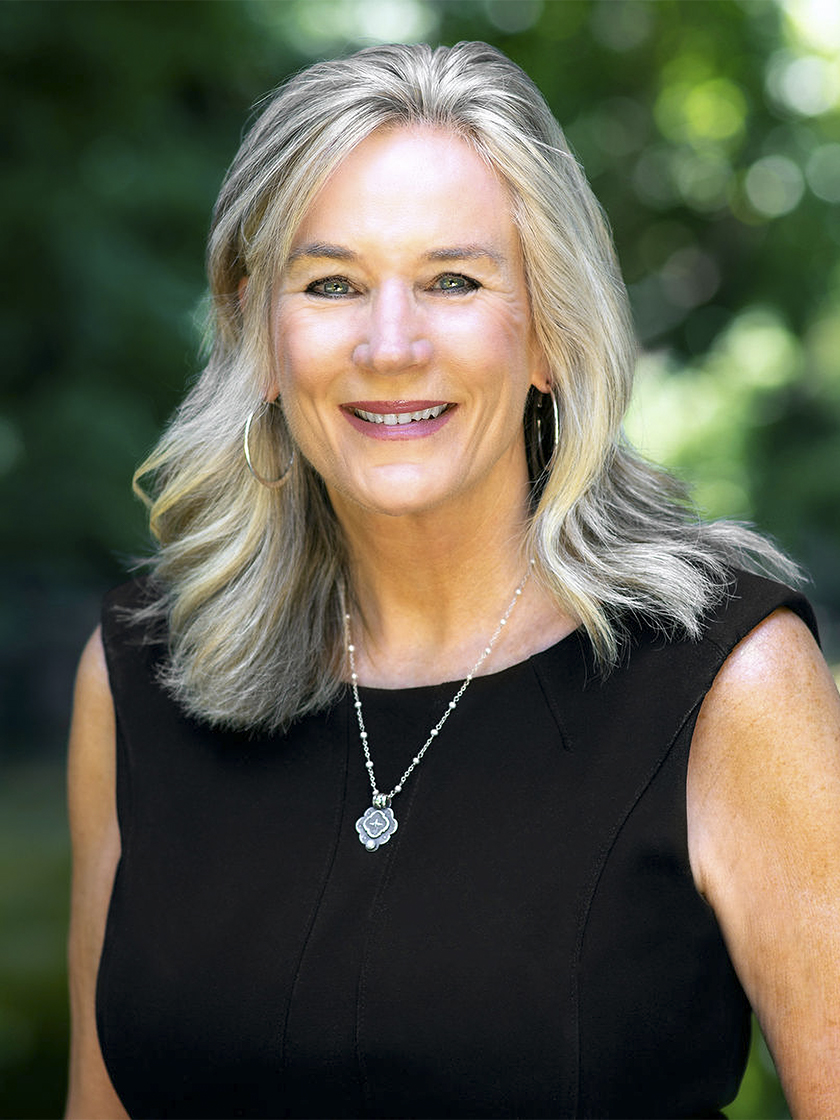 Global Real Estate Advisor
|
Sales Associate
For twenty-five years, people across the Metroplex have turned to Becky Oliver to get results. She has built a reputation for being a champion for the people and for getting the job done. When people think of Becky Oliver, they know it's a name they can trust. Why? She loves helping people and believes everyone should have a strong advocate in their corner. Becky combines twenty-five years of real estate experience with a national award-winning journalism career that spanned three [...]
For twenty-five years, people across the Metroplex have turned to Becky Oliver to get results. She has built a reputation for being a champion for the people and for getting the job done. When people think of Becky Oliver, they know it's a name they can trust. Why? She loves helping people and believes everyone should have a strong advocate in their corner. Becky combines twenty-five years of real estate experience with a national award-winning journalism career that spanned three decades. Her knowledge of the real estate industry, coupled with her experience with video, communication, marketing and negotiation, gives her clients the upper hand in any transaction. Her investigative reporting background gives her a unique skill in market research and analysis, a big plus for anyone buying or selling.

Becky is passionate about East Dallas. She and her husband, a retired attorney, have lived in Lakewood and Forest Hills for more than thirty years and have invested in rental property in the area. They've been personally involved in more than thirty real estate transactions. After retiring from television news in 2015, Becky hit the ground running to work full time in residential real estate. In 2018 and 2019, she was named a "Top Producer" for Briggs Freeman Sotheby's International Realty. In 2020 and 2021, she was the number one Top Producing agent in the entire Lakewood Office and joined the Leaders Circle. She has also been named a "D Best" agent for the past three years by D Magazine. (2019, 2020, 2021) Becky is most proud of selling one of her listings in Preston Hollow (listed for $2,765,000) in just seventeen days. Becky brings a wealth of knowledge to her clients about neighborhoods and schools. Her six children attended twelve public and private schools including St. Mark's, Episcopal School of Dallas, Woodrow Wilson, Preston Hollow, Ursuline, Jesuit, St. Thomas Aquinas and St. John's Episcopal School.

Becky attended Kansas State University on a full scholarship. She holds a Master's of Science degree in Journalism from Northwestern University. Becky was honored with twenty Emmy Awards during her television career. Her investigations into the real estate and mortgage industry also led to the conviction of dozens of fraudsters and changed the loan servicing laws in Texas. In 2015, the Texas Legislature honored her with a proclamation and declaration for her 'exceptional achievement.' Becky is a parishioner at St. Thomas Aquinas Church where she is active in Christ Renews His Parish (CRHP) and Walking with Purpose, a women's bible study. She is also active with Hope Supply Co, a non-profit that helps homeless kids in the Metroplex.

Her tireless work ethic, captivating personality and commitment to integrity make her an easy first choice for buyers and sellers.
Office Location
6301 Gaston Avenue, P170
Dallas, TX 75214
Contact Info
Specifications
Languages:
Specialties:
Service Area:
Becky's Testimonials
My agent was Becky Oliver. In all of the real estate transactions I've participated in in the last 50 years, Becky Oliver stands out as the most competent, professional, resourceful, energetic, thorough and ethical agent I've dealt with on either side of the transaction. She was always ahead of the situation; never encountered an issue that she didn't have a solution for and commanded the respect of all concerned. If I have a need for a real estate agent in the future, Becky Oliver will be the [...]
Robert I.
Becky Oliver stepped in to a very difficult situation and brilliantly got us through to the finish line with no stress! She is the very best.
Poldi Tonin with Maria Masimino Stanely as Power of Attorney
I had an exceptional experience working with my agent, Becky Oliver. She was amazing from start to finish. Specific items that were impressive were her knowledge of the market and neighborhoods, her ability to produce detailed market analysis prior to submitting an offer, her guiding me through the inspection process and follow up negotiation and the overall results. Becky has a rare combination of strong empathy (emotional intelligence) and above average analytical skills. This is just what I [...]
Patrick McCleary
Becky is great, very intense and focused realtor so hopefully people understand that her tenacity works in your favor. She sold my house for an amount I never thought it would. I think she's a more high end realtor than my little 300k sale, but I appreciate her slumming it with me to make this happen.
Jeffrey Walker
Becky Oliver is one of the premier and best agents in the Metroplex. Her attention to detail is without parallel. Becky meets prospective buyers so well during her Open Houses. In fact, Becky, in reality, "sold" the ultimate buyer when the family visited the property for the first time. This property was a unique home and took someone with Becky's expertise to get the property sold and funded. Becky would be "The Choice of Those Who Desire the Best."
Craig Penfold
Becky is a wonderful realtor. She sold my house, helped me purchase another and held my hand patiently through the entire experience. She is thorough and detailed in all her work. Becky works hard; she held consecutive Sunday open houses and was always present at individual appointments to meet potential buyers. She is a calm presence in the face of upheaval that a home seller experiences when selling a home and moving
Karen Naseck, St. Mark's Parent
Selling two houses and buying a third can be a logistical nightmare! Becky Oliver was the ultimate pro! Her attention to detail, ability to recall the intricacies of each deal and her vast resources to problem solve were a life saver. Becky always made herself available and treated us like we were her most important client! I can not recommend her strongly enough.
Steve Noviello, Consumer Reporter
Very warm and friendly great people person and communicates well with clients on both sides. Definitely goes out of her way to help get home market ready. Can't say in 5 homes have I ever seen someone so positive, available and kindhearted!
Estate of Mary Virginia Forrest by James M. Forrest & Karen F. Stickle, Independent Co-Executors
Becky Oliver went above and beyond in every aspect of this home finding experience. She is a wonderful talent that I would highly recommend to all others trying to locate the right house for them in the Dallas and surrounding area. I have purchased six homes through realtors in 6 different states and I have not met anyone as competent and knowledgable as Becky. She is a credit to your team and company. Rich Lunsford
Rich Lunsford
Becky Oliver was fantastic to work with. She was incredibly patient, showing me many many houses before I pulled the trigger. Her knowledge of the neighborhood and the market was hugely helpful. When I finally found the one she crafted an offer that the seller could not refuse. I'd recommend her to anyone looking to buy or sell!
Alex Dobiyanski
Contact
Hi there! How can we help you?
Contact us using the form below or give us a call.
Hi there! How can we help you?
Contact us using the form below or give us a call.