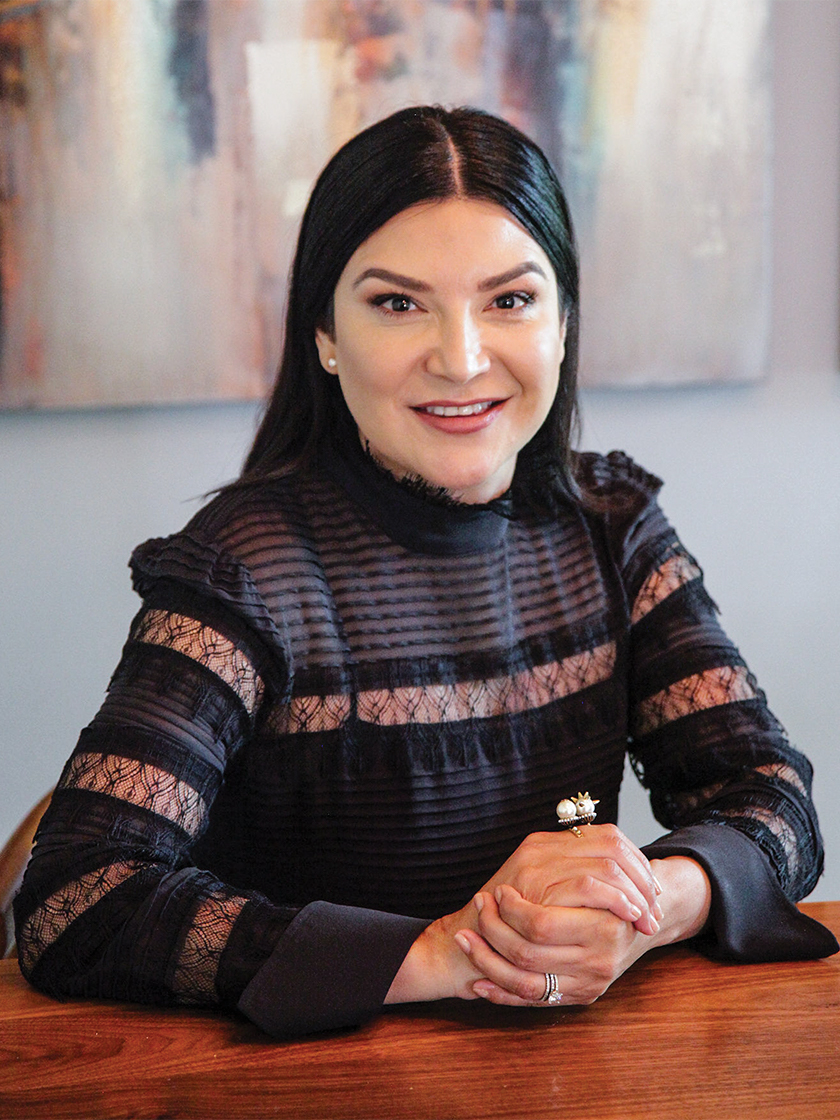 Global Real Estate Advisor
|
Sales Associate
Barbara Arredondo's understanding of client services stems from many years in business and project management in the telecommunications industry. Today, as a REALTOR®, Barbara leverages that experience in every step of a real estate transaction. She's no stranger to complex transactions, with a proven track record in crafting strategic marketing plans, facilitating negotiations and seeking solutions to every [...]
Barbara Arredondo's understanding of client services stems from many years in business and project management in the telecommunications industry. Today, as a REALTOR®, Barbara leverages that experience in every step of a real estate transaction. She's no stranger to complex transactions, with a proven track record in crafting strategic marketing plans, facilitating negotiations and seeking solutions to every problem.

Barbara's approach to real estate is focused on providing superior service, communicating with her clients and providing guidance throughout the transaction process, from beginning to end. She makes buying or selling a home an incredible, memorable experience, and has a team who delivers the same white-glove service she is admired for. Together, they have built a strong team based on their clients' successes and referrals and repeat business. When Barbara isn't working, she is networking, serving on several boards and actively advocating for her community.
Office Location
3131 Turtle Creek Blvd, 4th & 5th Floor
Dallas, TX 75219
Contact Info
Specifications
Languages:
Specialties:
Service Area:
Barbara's Testimonials
Barb was an incredible agent. From the beginning she listened to our needs and was so knowledgeable about the market that we found our new home on the first day. The entire process seemed to be incredibly easy because she helped to guide us, fought for us and put us in contact with the right people. If you need someone to help, Barb seems to know the right person; from lenders to locksmiths to roofers to electricians. She is connected to the right people in order to make your home buying [...]
C. Madero
Barbara was an amazing agent and friend during the selling process. She communicated well. She had a lot of knowledge about our market, locally and hyper locally. She went above and beyond to make sure we were comfortable and understood the process. She even checked on our kitties for us while we were out of town!
Amanda Pettit
By far the best decision our family made when selling our house was reaching out to Barbara and her team. The level of professionalism throughout the entire process was unparalleled. Barbara was superb when it came to communicating with us and kept us informed through every step of our home selling process. She went the extra mile in communication with the lender and title company in order to keep our transaction on continued course to closing. Barbara was present for every showing, discussing [...]
Jennifer Padilla
Above and beyond with our out of state move. Barbara takes care of all the details so we could focus on our transition Excellent experience.
John and Aimee Sanborn
I had the pleasure of listing my house with Barbara. I can't say enough about her level of knowledge, service and professionalism during each step of the process. As I no longer lived in Texas, Barbara made the extra effort to personally handle any issues with the house in my absence. I felt that she treated my house as if it were her own. With any real estate transaction there can be bumps in the road. During these times I have found Barbara to be a great communicator and creative problem [...]
M. Kobashi
We could not have asked for a better realtor than Barb. She is responsive, candid, smart, and willing to go the extra mile for her clients. Barb's advice, hard work, and savvy helped us sell our house quickly for a competitive price and helped us find a new home that met all our needs and more. We would recommend Barb to anyone looking for a great realtor!
The Ryan's
Barbara and Sandra worked their butts off for me from the get go! During our initial meeting they spent a good 2 hours with me, were very knowledgeable, kind, patient and calm. They listened to what I had to say, like really listened. When it came time for a showing, THEY SHOWED UP to be there to explain all the details of my house. WOW! They got that baby sold AT ASKING in less than a week. They were continual communicators and I felt truly taken care of. I would recommend them to [...]
Stephanie Clark
Barbara was amazing! We went to her frustrated after a previous realtor had our house listed for months and months with no luck. She came in, staged the place, did amazing photographs, followed by an incredible job marketing, and sold it in two weeks! Not only were we pleased at the speed which we sold and the final price, but she went above-and-beyond every step of the way. Helping with house tasks when we were out of town, coordinating small improvements and fix ups, and even helping with [...]
L. Lafer-Sousa
I went with Briggs Freeman Sotheby's because of Barbara. Shes shines brightly in my journey, just like the moon in the middle of the night. Barbara provided me with exceptional service, professionalism, knowledge and experience. I will definitely refer Barbara to my friends and family.
Antoun Bahit
Very professional and knowledgeable of the process from home prep for sale , home listing price, showing, negotiating the sale contract through closing. I think the pre listing process was extremely valuable in establishing the right listing price. Great communications and guidance through the entire process. It was a joy working with Barbara and the team.
Howard and Mary Osborne
Contact
Hi there! How can we help you?
Contact us using the form below or give us a call.
Hi there! How can we help you?
Contact us using the form below or give us a call.