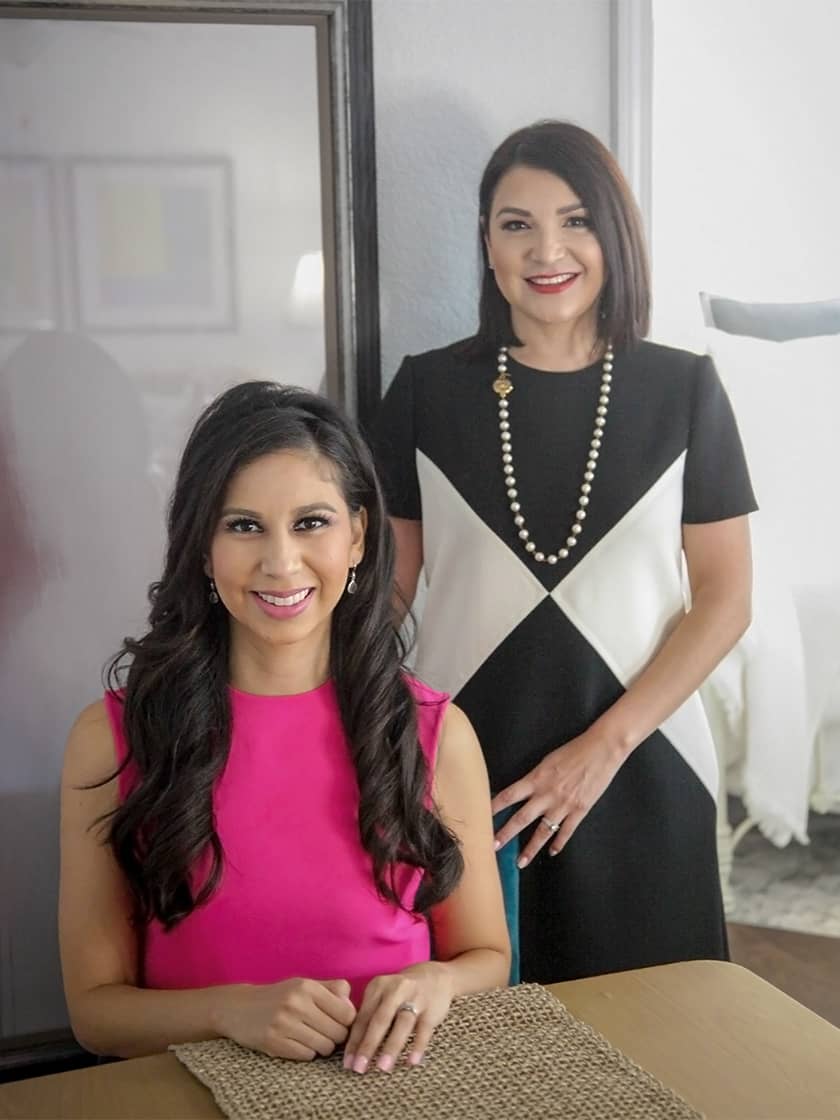 Global Real Estate Advisors
The Barbara Arredondo Real Estate Group is one of the elite real estate teams serving Dallas and all North Texas. Led by Barbara Arredondo, named one of Real Producer magazine's top 500 agents in the city, the team exemplifies refined luxury real estate — and attributes its success to an incredible attention to detail, both personal and professional. The experienced and successful Sandra Najera joins founder Barbara Arredondo in giving every client a white-glove buying and selling [...]
The Barbara Arredondo Real Estate Group is one of the elite real estate teams serving Dallas and all North Texas. Led by Barbara Arredondo, named one of Real Producer magazine's top 500 agents in the city, the team exemplifies refined luxury real estate — and attributes its success to an incredible attention to detail, both personal and professional. The experienced and successful Sandra Najera joins founder Barbara Arredondo in giving every client a white-glove buying and selling experience, every time.
A former software engineer, Barbara began her career in real estate more than ten years ago. Her skills in complex project management for a large telecommunications company translated seamlessly to the many complexities of real estate — and now she has a proven track record in crafting strategic marketing plans, facilitating negotiations and seeking solutions to every problem. When Barbara isn't working, she is networking, serving on several boards and actively advocating for her community.
A Texas native, Sandra Najera combines helping clients achieve their real estate goals with her own career as a real estate investor. She loves every part of the process, whether finding the perfect home for unique individuals or representing special properties for sale. She loves helping others find that ideal home to buy, update, resell and/or lease.
The Barbara Arredondo Real Estate Group is a professional family dedicated to providing the best homebuying and selling experience possible. Focused on service, communication and guidance, the team understands that real estate isn't just an investment in the future, it's an emotional investment, too. They work to make every transaction a memorable experience— and the proof is in their clients' successes, referrals and repeat business.
"Barbara was amazing! We went to her frustrated, after a previous realtor had our house listed for months and months with no luck. She came in, staged the place, did amazing photographs— followed by an incredible job marketing — and sold it in two weeks!" —Luisa Lafer-Sousa
Office Location
3131 Turtle Creek Blvd, 4th & 5th Floor
Dallas, TX 75219
Specifications
Languages:
Specialties:
Service Area:
Barbara's Testimonials
We worked with Barbara on purchasing our first home. As first time home-buyers we had a lot of questions and needed a lot of guidance. Barbara was incredibly helpful and always available. She was extremely knowledgeable and very patient with us. We cannot recommend her highly enough. We will definitely work with her again on our next home purchase. You simply cannot go wrong with Barbara.
S. Cox
Barbara was an amazing agent and friend during the selling process. She communicated well. She had a lot of knowledge about our market, locally and hyper locally. She went above and beyond to make sure we were comfortable and understood the process. She even checked on our kitties for us while we were out of town!
Amanda Pettit
Barbara was highly recommended by family and friends who had previously worked with her. From Day 1, Barbara was easy to reach, very responsive, thorough, knowledgeable, and determined to help us get the house we wanted. We bought a new construction, and were offered a discount on rates if we had used the builder's sales agent. I'm so glad we chose to work with Barbara. She handled countless miscommunication issues brought on by the Builder and Builder's Agent. They were very [...]
Vidal Family
Above and beyond with our out of state move. Barbara takes care of all the details so we could focus on our transition Excellent experience.
John and Aimee Sanborn
Barbara is wonderful! I interviewed several agents, and she blew the others out of the water. She showed up having done her homework. She knew what my home was worth, and made great suggestions on what needed to be done before I put my home on the market. She pays attention to details and had my back the entire time. I always felt like I was in good hands. I will never use another agent. I can't imagine having a better experience.
Belinda N.
I was incredibly lucky to find and work with Barbara Arredondo! Barbara works extremely hard for her clients and I was very impressed with her knowledge, skill set and tenacity. She is by far the best Real Estate Agent I have worked with. If you are looking to buy or sell a home she is the agent you want to use. She really listened to what I needed and went above and beyond to not only help me find the right house, but at the right price. She made herself available 24/7, responding quickly to [...]
Donna S.
By far the best decision our family made when selling our house was reaching out to Barbara and her team. The level of professionalism throughout the entire process was unparalleled. Barbara was superb when it came to communicating with us and kept us informed through every step of our home selling process. She went the extra mile in communication with the lender and title company in order to keep our transaction on continued course to closing. Barbara was present for every showing, discussing [...]
Jennifer Padilla
This being my first home purchase, I had a lot to learn. My preferences in a home at the beginning (location included) did change during my search. With Barbara Arredondo's extensive experience, she provided a lot of insight to help me understand options and keep me focused on the most important details. Although she is extremely busy, I NEVER felt she was rushing to finish a conversation. She was always patient to listen to my questions/concerns and shared her thoughts on each and every one, [...]
C. Sundene
We could not have asked for a better realtor than Barb. She is responsive, candid, smart, and willing to go the extra mile for her clients. Barb's advice, hard work, and savvy helped us sell our house quickly for a competitive price and helped us find a new home that met all our needs and more. We would recommend Barb to anyone looking for a great realtor!
The Ryan's
If you're looking to buy or sell your home, you needn't look any further than Barbara Arredondo. Barbara is one of the hardest working, detail oriented relators I've ever met and a pure joy to work with. Throughout the purchase and subsequent sale of my home, she made herself available 24/7 to quickly address any questions or concerns I had. She's an expert at current Dallas real estate market trends and a killer negotiator. Don't be fooled by her reserved demeanor; she is [...]
S. Riggins
Contact
Hi there! How can we help you?
Contact us using the form below or give us a call.
Hi there! How can we help you?
Contact us using the form below or give us a call.