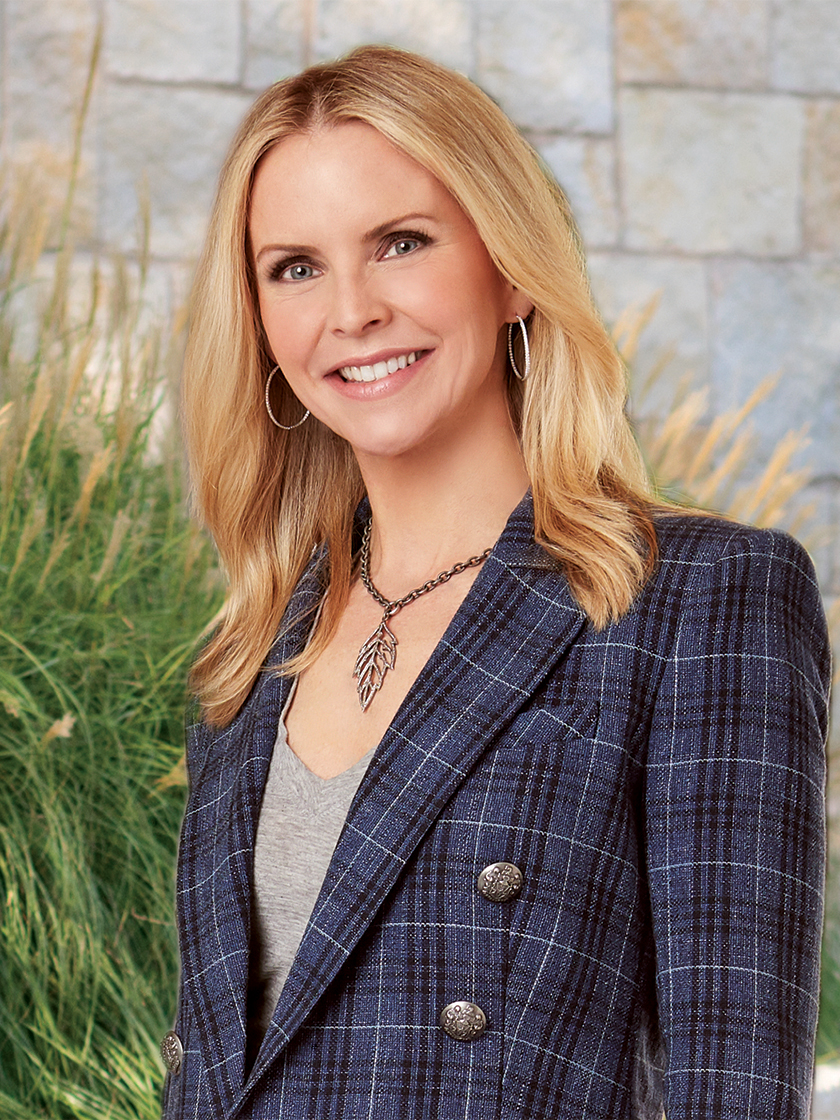 Global Real Estate Advisor
|
Sales Associate
Ashley Akin Pearl understands that buying or selling a home can be a life-changing experience, and the decisions can be weighty, both emotionally and financially. Her creed: If her clients aren't happy, she's not happy. For Ashley, it's not just a real-estate transaction, it's building an ongoing relationship. Whether you are a first-time buyer, trading up as your family grows, downsizing, in search of a development opportunity, seeking high-rise living, selling a multimillion-dollar home [...]
Ashley Akin Pearl understands that buying or selling a home can be a life-changing experience, and the decisions can be weighty, both emotionally and financially. Her creed: If her clients aren't happy, she's not happy. For Ashley, it's not just a real-estate transaction, it's building an ongoing relationship. Whether you are a first-time buyer, trading up as your family grows, downsizing, in search of a development opportunity, seeking high-rise living, selling a multimillion-dollar home or listing a home that has been in the family for generations, Ashley will guide you through the entire process.

Her commitment to provide exceptional service and results is reflected in Ashley's successful go-to-market strategies, effective networking and advertising — and in her repeat clients. She is consistently acknowledged for her expertise in staging and market readiness, trustworthiness, sincerity, accessibility and astute negotiations. Managing or connecting her clients with the vast Sotheby's International Realty network assures finding the perfect match, whether locally, nationally or globally.

Ashley is the third generation to live in and contribute to Dallas. Her father, a retired judge, instilled in her the importance of integrity, honesty and "your word is your bond." Her late grandfather, George L. Dahl, a world-renowned architect and designer of the distinctive Art Deco structures in Dallas' Fair Park, instilled in Ashley a passion for architecture, project management and interior design. These continue to fuel her passion for excellence.

Ashley grew up in Old Preston Hollow, graduated from The Hockaday School and earned her B.A. degree in communications and public relations from Southern Methodist University. After graduating, she pursued modeling and acting full-time in Los Angeles. Following a successful 19-year career in that industry, her love of architecture, design and helping others became her primary focus. This prompted a real-estate career in Los Angeles but, while she enjoyed the energy and glamour of L.A., she missed her hometown and her family values. Since 2001, she has successfully guided a diverse range of clients, with properties ranging from $250,000 to $6 million and more. She specializes in the Park Cities, Preston Hollow, Devonshire, Bluffview, North Dallas, Turtle Creek, Oak Lawn, Downtown, Uptown and East Dallas.

Active in the local community, Ashley is involved in the North Texas Food Bank, Children's Medical Center Dallas, Pi Beta Phi, SMU and Hockaday alumni associations, Junior League of Dallas, Dallas Woman's Club, Preservation Dallas and the Dallas County Medical Society Alliance Foundation. She has four stepchildren, a step-granddaugther and lives with her husband and two pups in the Turtle Creek area.
Office Location
3131 Turtle Creek Blvd, 4th & 5th Floor
Dallas, TX 75219
Contact Info
Specifications
Languages:
Specialties:
Service Area:
Ashley Akin's Testimonials
Ashley helped us purchase our very first home in 2018, and we could tell at that time she was very well acquainted with all of the Dallas neighborhoods.  Following that, she remained in close contact with us, even during the pandemic.  In 2022, she helped prepare our home with walk-throughs, inspections, photography, and even drone videos.   And when it was time to sell our home in the Spring of 2023, everything was ready to hit the ground running.  Our house sold in 3 business days for WAY [...]
Linden Collins and Austin Dennard
She always returned our phone calls in a timely manner and was always ready to go the extra mile to accomplish whatever it was that we needed. I really appreciate her discretion concerning the finances of the deal as well.
B. Williams
I have worked with Ashley Pearl before and I know how hard she works and she is very honest. Could not be happier with all she did from the beginning to the end.
Isabelle Young Life Estate
Although this was my first time to sell a house, I know from having watched my parents sell close to 20 houses over the years that the speed with which my house sold and ease of the selling process is not norm. But it wasn't luck; I know that the reason I was so fortunate was because I had your help. I honestly can't imagine having tried to sell my house without you. I look forward to the day when we are able to work together again.
R. W. Oshman
Ashley is the best of the best. She always goes above and beyond to ensure a smooth transaction.
Michael A.
Ashley was very professional. She responded to all of our questions and requests. We are happy we have sold our house. The Condo move opens up a new chapter in our lives. 5 STARS for Ashley!
Dale and Jo Jean Farquharson
After receiving the call from the White House to serve in the administration, I did not have much time to deal with my housing arrangements. Your professional expertise and dedication were very evident to me after an unsuccessful stint with another realtor.
J. Neuhoff
Ashley is detailed and works hard to get everything right! She is a trusted honest agent A true asset to Briggs. Thanks Ashley for all your hard work!
Isabelle Young Life Estate
We hope this will be the last home we will purchase as we are not youngsters anymore. However, if we need another home you would be the first to know because we could not consider using another agent. We will never be able to thank you enough for working with us and not giving up. There are very few people that would have been so patient and kind during our home search in Dallas.
The Breshers
Ashley is a very professional and conscientious realtor. I was especially pleased with her communication skills. I was kept informed each step of the process of selling our property. I would highly recommend Ashley!
Glenn
Contact
Hi there! How can we help you?
Contact us using the form below or give us a call.
Hi there! How can we help you?
Contact us using the form below or give us a call.